Actions and Detail Panel
SET FREE WORKSHOP-KNOWLEDGE IS POWER
Sat, December 3, 2016, 11:00 AM – 1:00 PM PST
Description
The Set Free Workshop is going to be a dynamic workshop that will provide knowledge on how you can get to your next level...Don't walk into 2017 without a plan or important knowledge that you need to achieve your goals. This workshop will include information that most don't know about...
CREDIT REPAIR/TRADELINES/CORPORATE CREDIT

1ST TIME HOMEBUYER PROGRAMS AND FINANCING OPTIONS

UPCOMING TAX LAWS

PROTECTION YOUR ASSETS THROUGH CORPORATE STRUCTURE

ESTABLISHING YOUR PERSONAL MAP TO ACHIEVEMENT
Look Forward to...Detailed information presented by Toyicha Chisom and other community resources, workbooks given out, and a master plan taliored to meet your needs. By the end of the workshop, my goal is that you are MOTIVATED, INSPIRED, and HAVE A CLEAR VISION FOR 2017!
Cost includes: Refreshments
TOYICHA CHISOM, CEO SET FREE ENTERPRISES, INC.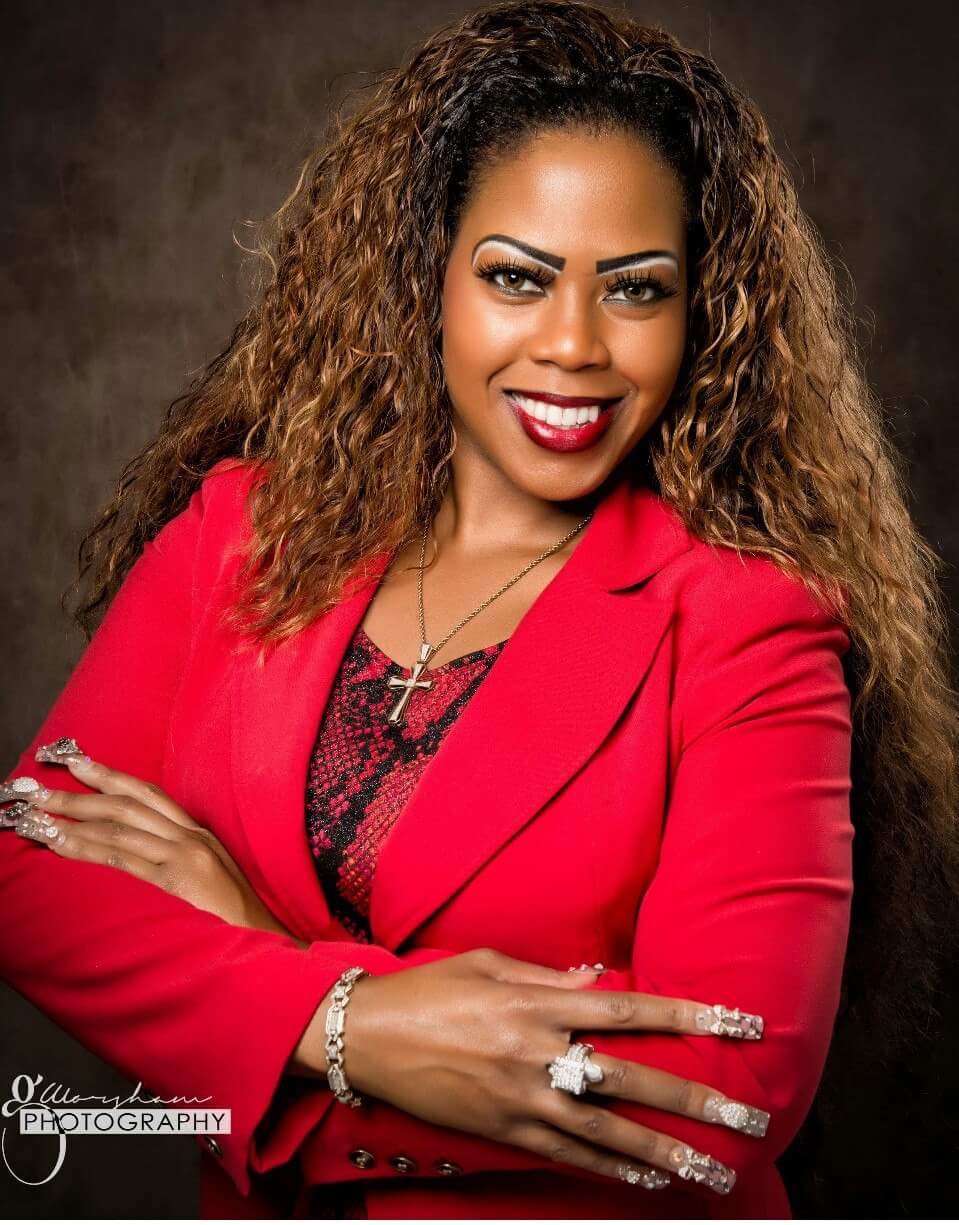 Toyicha Chisom is busy single career mother of three with a multi-faceted intelligent mind who knows how to get the job done. Born and raised in a small suburban area in Santa Rosa, Ca just north of San Francisco, She rose against the odds and became at the top of her class being named the First African American Senior Class President of Santa Rosa High School. From High School to College, she made a positive name for herself by getting involved with the community and being named an outstanding role model by Congresswoman Lynn Woolsey and other political and private organizations. After earning a B.S in Criminal Justice later, she earned a Master's of Public Policy and Administration with a Certificate in Public Sector Employee-Employer Relations from the same university. During undergraduate study, she worked as an administrator at a law office and a grant writer for non-profits such as Long Beach BLAST, an after school program for at- risk youth in the area of fund development as she continued to work as a Marketing Research Analyst for a major manufacturing company.
After 5 years in Marketing, Toyicha began to utilize her Master's degree to the full extent by becoming a Budget/Business Analyst then promoted to an Office Manager at the University of Southern California. These positions allowed her to write federal grants, provide organizational redevelopment strategies, improve employee morale, and manage millions in funds, while assisting top professors and interacting with people from around the globe. With an economic downturn, the organization reorganized and merged two positions into one, eliminating her position. Being no stranger to adversity, Toyicha quickly turns an undesirable situation into an opportunity. In 2006, she developed an all natural sublingual weight loss supplement and achieved 132lbs weight loss. The Set Free Weight Loss Formula is now on the market with profits growing daily. She travels across nation sharing her story at schools, trade shows, (KJLH Women's Health Forum, Essence Festival, Taste of Soul, Yolanda Adams Health and Wellness Tour), and on radio and television shows ("Dr. Cherilyn Lee Show" (2012), "Street Therapy" (2011 and 2012), and a featured guest on La Talk Radio several times. In July 2012, her television commercial for the Set Free Weight Loss Formula aired on TBS and BET https://www.youtube.com/watch?v=6SjSamEtUs0 along with continuous radio commercials on 102.3 KJLH Radio in Los Angeles. After successfully, marketing Set Free Weight Loss Formula, by clients demand, she created an all natural liquid herbal detox, then a cookbook entitled, "Live Life, Get Set Free! A Guide to Healthy Cooking and Spiritual Rejuvenation ISBN 1475070330 (Available at www.SetFreeWeightLoss.com; http://www.barnesandnoble.com/w/live-life-get-set-free-a-guide-to-healthy-cooking-and-spiritual-rejuvenation-toyicha-chisom/1115634610?ean=9781475070330 ; and http://www.amazon.com/Guide-Healthy-Cooking-Spiritual-Rejuvenation/dp/1475070330 , and just released January 2015 is an all natural protein bar called, "Freedom Bar by Set Free-Nutty Chocolate." (http://www.FreedomBarBySetFree.com) Her all natural Vegan friendly protein bars are available across the nation at Shell Gas Stations in key cities such as Houston, TX and New Orleans, LA. Each ingredient has been formulated to assist a person's body to operate at full capacity. Freedom Bar by Set Free™ is an all natural and organic protein bar with 16 grams of protein (39% DV), 10 grams of Fiber (31% DV), Low in Sugar and Low Calorie. It is free of GMO, MSG, Artificial Flavors, Synthetic Colors, Artificial Preservatives, and added Trans-Fats. Freedom Bar by Set Free™is Vegan Friendly and is different than other protein bars because it is made with rice protein and packed with flavor Almond Butter, Cranberries, Cacao Nibs, Goji Berries, and more for a nice smooth crunch. We call it the Nutty Chocolate. Freedom Bar by Set Free™ is great for all ages rather it be Breakfast On-The-Go, Snack in between meals, or Pre/Post Workout. The protein makes you full and fueled for the day! Live life, get 'Set Free'.
In 2009, she officially created Set Free Office Solutions, using her expertise in grant writing, office administration, and business development to assist clients in reaching their goals. In January of 2011, Toyicha Chisom along with a business partner opened Immediate Tax Services in Long Beach, Ca that merged Set Free Office Solutions to serve clients financial needs. In 2013, the merger dissolved and Toyicha Chisom became independent under her business Set Free Tax & Professional Services (http://www.SetFreeTaxPro.com) providing Taxes, Credit Repair Bookkeeping, Document Preparation for Non-profits, LLC's, Corporations, etc, Live Scan, Notary, and Real Estate. In between all of this Toyicha was voted Director of Finance for a Business organization the National Sales Network of Los Angeles, (http://www.NSNLA.org) and served for two years…recently resigning due to her lack of time to serve at 100%.
She is in the community to help people succeed and reach their goals, but soon found her services expanding across the United States through mass advertising on the radio and 'word of mouth' referrals. Two years ago, when she needed credit repair assistance to enhance her personal and business opportunities, she couldn't find trustworthy help. Her credit score was 475 when she started within 45 days her score went up 100 pts, thereafter it soared another 100 points, then she built her credit. She maintained a 685 which was decent enough to get two brand new BMW's in one year and also secure a lease in a two commercial centers with the anchor being 7-Eleven. After repairing her own credit and discovering the financial freedom associated with it, she decided to offer the service to others so that they could get 'Set Free' too. To stay consistent, Set Free Credit Repair was born (www.SetFreeCreditRepair.com) She is now happy to say that all three businesses are under the parent corporation Set Free Enterprises, Inc. that strives daily to make a difference in people's lives and encourages health and financial freedom, this the term 'Get Set Free'. In 2015, she was featured as a success woman business owner in the Long Beach Business Journal. In 2016, she was honored by African Focus, Inc. as an inductee. God has given her the talent, resources, and abilities to assist others and she feels fulfilled daily by walking in divine purpose and favor. She is building an empire for all to be 'Set Free" She is available for one –to-one weight loss coaching, financial management, speaking engagements, and additional services.
To contact Toyicha Chisom for a consultation, products, or services
Email Chisom@SetFreeEnterprises.com or call (562)883-1222
You can also find her on social networks such as Facebook, Twitter, Instagram and Linkedin