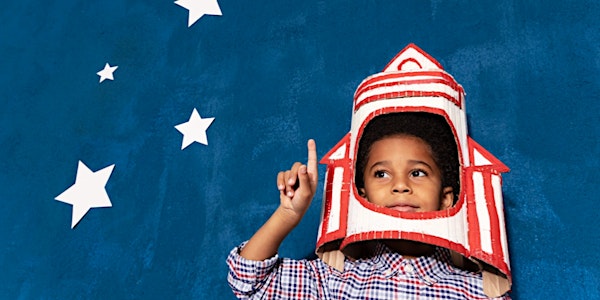 Session 64: Broadband from Space: "Perspectives on LEO Satellites"
Deeper Dive Into LEO
About this event
Join in as we take a deeper look into LEO systems and their potential to actually connect the unconnected.
Session Recording Link: https://youtu.be/gtyH0LiLghw
Speaker: Dan York, Director, Online Content for the Internet Society
presents results of ISOC's new year long study:
"...understand what's going on with LEO satellite systems like SpaceX Starlink, OneWeb, and Amazon's Project Kuiper.
 Are they good for the open Internet, and can they help us bridge the digital divide? Will they introduce risks and will they be unaffordable to the people who need Internet access the most?"
Join a dive into this new global infrastructure to explore its potential benefits and pitfalls.
*** New series will explore potential of LEO satellite networks to expand access to education, health and other public information/ e-gov services. AND capabilities to enhance community resilience against disasters and outages. ***
ALSO: Year End Review
and
Kick-off for New Series: Broadband from Space
Quotes:
— Vint Cerf, "co-father" of the internet
"It is amazing how persuasive it is when something actually works. Having libraries engage in showing (even modestly) what is possible with new access technologies is the most persuasive way to get others up and running."
— Sascha Meinrath, Director, X-Lab, Palmer Chair in Telecommunications. Penn State University
"Too often, systemically underserved communities have been promised 'silver bullet' solutions that do not actually work as promised. Thus, the due diligence and testing regime that the "Every Community Connected" initiative proposes is a vitally important intervention."
— Nkem E. Osuigwe, PhD CLN, Human Capacity Development & Training Director, African Library and Information Associations & Institutions(AfLIA)
"The coming of LEO Satellite Broadband to Africa is critical to support robust connectivity for libraries as well as for schools as part of the wider education ecosystem and for life-long learning. We hope these new systems will help knit communities closer together in pursuit of greater knowledge and skills, especially young men and women who come to the library to acquire digital skills in pursuit of employment opportunities."
— Richelle Montoya, Torreón, NM Navajo Community Tribal Library Director
"The speed is just amazing in our area! I am excited for my community and especially for the students that need this access for school work!"
— Joe Hillis, Operations Director Information Technology Disaster Resource Center ITDRC.org
"Libraries are essential during community recovery and can leverage the growing number of LEO satellite offerings in order to provide reliable Internet connectivity after catastrophic events."
— Carolyn Donath, Conrad MT fmr. Public Library Director
"Our initial readings are mind-blowing. People note the speed and certainly come here if they have anything large they need to download. The speed is unbelievable. Almost instantaneous."