Sesshu Foster and Arturo Ernesto Romo with Carribean Fragoza
Sesshu Foster w/ Arturo Ernesto Romo celebrating the book launch of ELADATL: A History of the East Los Angeles Dirigible Air Transport Lines
About this event
In the early years of the twentieth-century, the use of airships known as dirigibles—some as large as one thousand feet long—was being promulgated in Southern California by a semi-clandestine lighter-than-air movement. Groups like the East LA Balloon Club and the Bessie Coleman Aero Club were hard at work to revolutionize travel, with an aim to literally lift oppressed people out of racism and poverty.
ELADATL tells the story of this little-known period of American air travel in a series of overlapping narratives told by key figures, accompanied by a number of historic photographs and recently discovered artifacts, with appendices provided to fill in the missing links. The story of the rise and fall of this ill-fated airship movement investigates its long-buried history, replete with heroes, villains, and moments of astonishing derring-do and terrifying disaster.
Written and presented as an "actual history of a fictional company," this surrealist, experimental novel is a tour de force of politicized fantastic fiction, a work of hybrid art-making distilled into a truly original literary form. Developed over a ten-year period of collaborations, community interventions, and staged performances, ELADATL is a hilarious send-up of academic histories, mainstream narratives, and any traditional notions of the time-space continuum.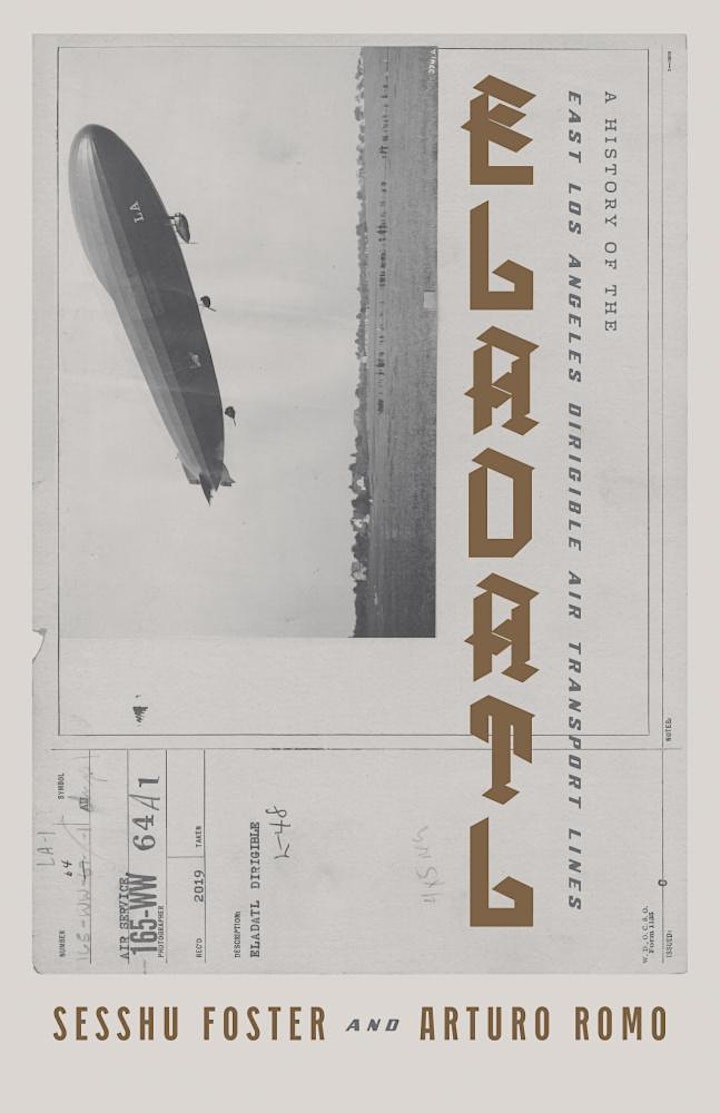 Sesshu Foster taught composition and literature in East L.A. for over 20 years, and at the University of Iowa, the California Institute for the Arts, and the University of California, Santa Cruz. His work is published in The Oxford Anthology of Modern American Poetry, Language for a New Century: Poetry from the Middle East, Asia and Beyond, and State of the Union: 50 Political Poems. His most recent books are City of the Future, poetry; World Ball Notebook, poetry; and Atomik Aztex, a novel.
A celebrated writer, his literary awards are numerous: Sesshu was awarded the American Book Award and the Asian American Literary Award in Poetry for World Ball Notebook; the Believer Book Award for Atomik Aztex; an American Book Award for Invocation LA: Urban Multicultural Poetry; and finalist for the PEN Center West Poetry Prize, as well as the Paterson Poetry Prize, for City Terrace Field Manual. Sesshu is based in Alhambra, CA.
Arturo Ernesto Romo was born in Los Angeles, California in 1980. His artwork, mostly collaborative mixed media works but also drawing, has been circulated internationally. Fluency, agency and folly are central themes in his practice; he sees his artwork as a companion multiplier, folding folds, netting nets. His art-making is pushed through explorations on the streets of East and North East Los Angeles, which feed into an ongoing series of collaborations with writer Sesshu Foster. He is based in Alhambra, CA.
Carribean Fragoza is founder of Vicious Ladies, a new website publishing womxn, queer, and non-binary critics of color. She co-edits UC Press's acclaimed California cultural journal, Boom California, and is also the founder of South El Monte Arts Posse, an interdisciplinary arts collective. Her fiction and nonfiction have appeared in numerous publications, including Zyzzyva, Alta, BOMB, Huizache, and the Los Angeles Review of Books. She is the co-editor of East of East: The Making of Greater El Monte and Senior Writer at the Tropics of Meta. Carribean is the Coordinator of the Kingsley and Kate Tufts Poetry Award at Claremont Graduate University, and she lives in the San Gabriel Valley in LA County.
More at Carribean's web site: http://carribeanfragoza.com/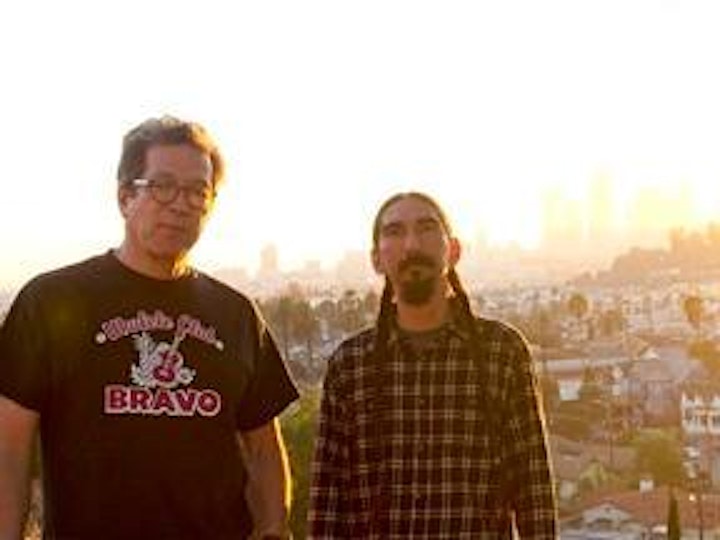 Organizer of Sesshu Foster and Arturo Ernesto Romo with Carribean Fragoza