Description
Jason Graham will be taking us through the services and tools available through Microsoft for onboarding into SharePoint Online. Don't be mistaken: this is not a "how-to" talk demonstrating the actual onboarding procedure. You will, however, walk away with the knowledge of the different onboarding guidance and services that are available for businesses of all sizes. The presentation will conclude with a walkthrough of a publically available onboarding wizard that will guide you through the complete onboarding process.
Though planned with SharePoint Administrators in mind, this presentation is great for anyone wanting to gain an introductory understanding of tools and services available for the onboarding process.
About Jason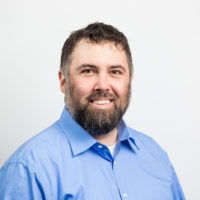 Since joining Composable Systems in 2008, Jason Graham has focused primarily on .NET development – including SharePoint dev from the WSS days through the introduction of SharePoint Online. Outside of the office, Jason spent 4.5 years teaching the Web Development track for the Microsoft IT Academy at Sullivan University as an adjunct instructor. For the past 6 years, he has been working closely with Microsoft to craft the customer experience within Office 365. Jason lives in Elizabethtown, KY, with his beautiful wife and four children.