Description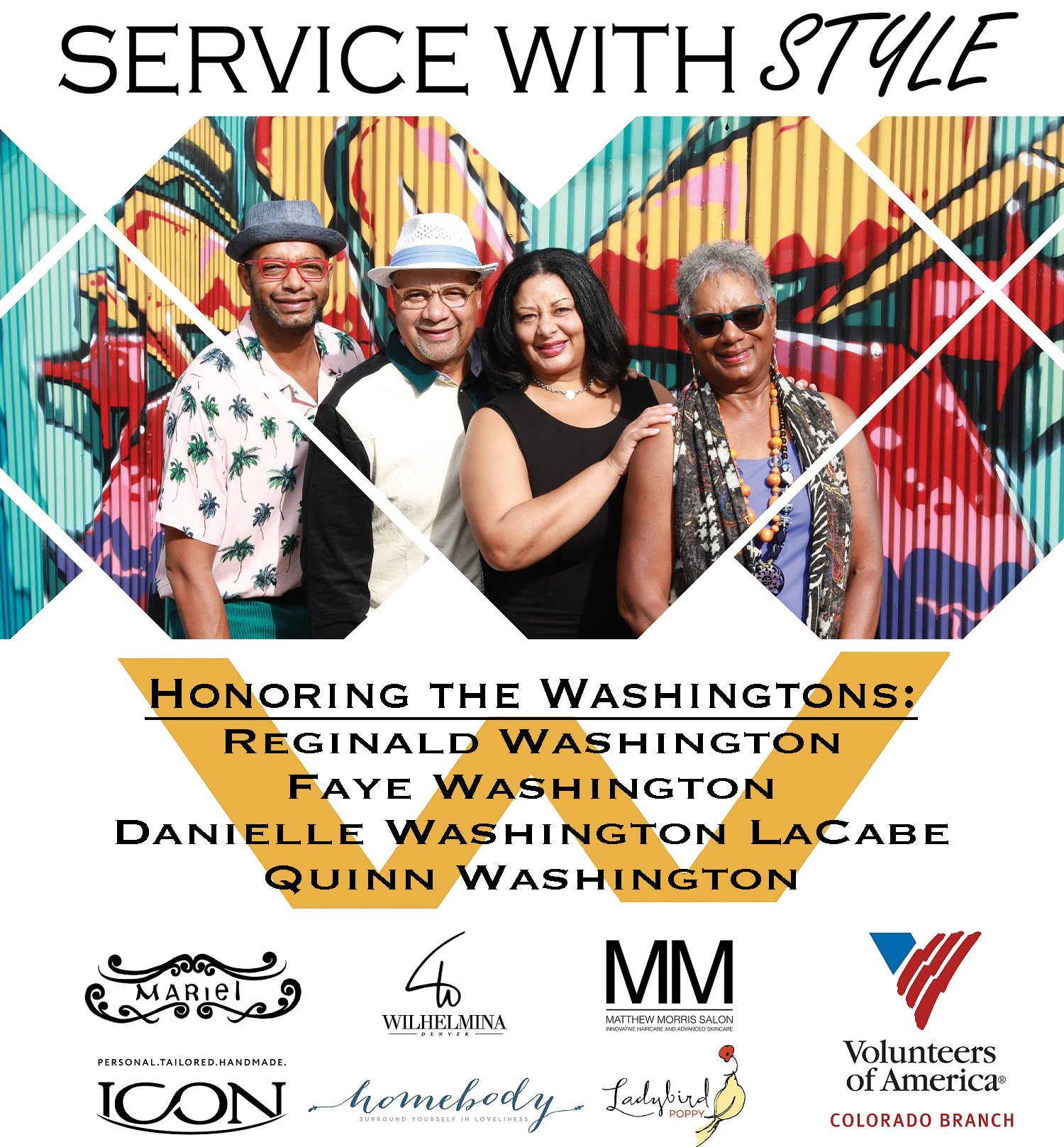 Please join us for the 6th annual Service with Style event on Friday, November 2nd!
Service with Style is a luncheon and fundraiser that includes a delicious three-course meal, fashion show, and exclusive pop-up shop from local boutiques Mariel, Icon Suit, and Homebody. All proceeds benefit women served by Volunteers of America Colorado.
For the first time, this year's Service with Style award honoree is a family – The Washington's. Reggie, Faye, Danielle, and Quinn are towering members of our community and epitomize a unique combination of understated charm, intelligence, humor, strength, and empathy for all.

Greeting neighbors and friends, welcoming political notaries, engaging with concierge and wait staff – everyone feels lifted up when they have been around the Washington Family. Their philanthropy in health, arts, and direct human service charities over the decades is a living testament to their compassion for their neighbors in need.
Fashion, beauty, and decor donated by:
Homebody, Icon Suits, Mariel, Matthew Morris Salon, Wilhelmina Denver, & Ladybird Poppy!
Each ticket purchase includes a complimentary, year-long subscription from our event sponsor: