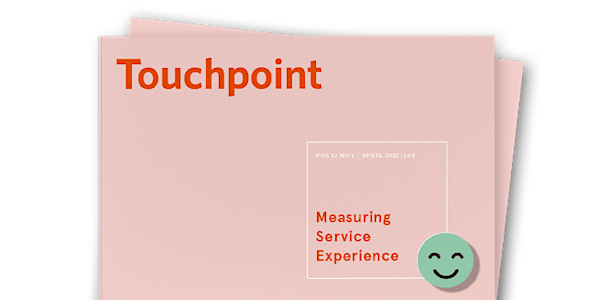 Service Design Book Club with Peter Merholz | Author
For the online book club event in August, the guest speaker is Peter Merholz who is an Author and Design Executive.
About this event
About this event
Touchpoint Vol. 13 No. 1 - Measuring Service Experience
Do read / skim the following article if possible before the event.
Discussion article from Touchpoint: A Better Approach to Measure Service Experience
Co-authors of this article are: Marzia Aricò Wim Rampen Anna van der Togt Daniel Letts and Liz LeBlanc
Event details
Date: Thursday, August 18, 2022
Time: 12.30 pm to 1.30 pm (Eastern Standard Time)
Location: Online event
Agenda
Introductions - 10 minutes
Overview of Touchpoint article by Peter - 10 minutes
Conversations with Joe - 35 minutes
(Zoom link to be shared with participants after registration)
About the guest speaker
Peter Merholz is an experience design and product management executive with 20 years experience across a broad range of digital media. In 2016 he co-wrote, with Kristin Skinner, Org Design for Design Orgs, the first book to address building and managing effective in-house design teams.
From 2017 to April 2018, he was VP of Design at Snagajob, which, under his leadership, rebranded itself as Snag.
In 2001, he co-founded Adaptive Path, perhaps the world's premier firm dedicated to user experience. He was instrumental in its growth from a small boutique firm to an international consultancy, with offices in San Francisco, Austin, and Amsterdam.
After Adaptive Path, he led the global design team at Groupon, including product/UX, marketing, and brand design. He grew the team from 30 to 60, and was instrumental in the first redesign of Groupon.com since the company launched.
Peter is passionate about the potential of design's impact, for making the world a better place by improving people's lives. Even as an executive, he has kept his hand in as a user experience practitioner, most recently with a focus on strategy, research, and conceptual design. For over 15 years, he has been a dedicated thinker, writer, and public speaker about user experience.
About Service Design Book Club
Read about our first meet-up here, visit our website and follow us on LinkedIn about the upcoming events.
To have your questions considered in advance of our meet-up, feel free to send them to arun.martin@gmail.com.
Code of Conduct
All attendees, speakers, and volunteers at our event are required to agree to the following code of conduct. Organizers will enforce this code throughout the event. We expect cooperation from all participants to help ensure a safe environment for everybody.
The Quick Version
Service Design Book Club is dedicated to providing a harassment-free event experience for everyone, regardless of gender, gender identity and expression, age, sexual orientation, disability, physical appearance, body size, race, ethnicity, religion (or lack thereof), or technology choices.
We do not tolerate harassment of event participants in any form.
Sexual language and imagery are not appropriate for any event venue, including talks, workshops, parties, Twitter, and other online media.
The Less Quick Version
Harassment includes offensive verbal comments related to gender, gender identity and expression, age, sexual orientation, disability, physical appearance, body size, race, ethnicity, religion, technology choices, sexual images in public spaces, deliberate intimidation, stalking, following, harassing photography or recording, sustained disruption of talks or other events, inappropriate physical contact, and unwelcome sexual attention.
Participants asked to stop any harassing behavior are expected to comply immediately. If a participant engages in harassing behavior, the event organizers may take any action they deem appropriate, including warning the offender or expulsion from the event.
If you are being harassed, notice that someone else is being harassed, or have any other concerns, please contact an event organizer immediately. We value your attendance.
(This document is licensed under a Creative Commons Attribution 3.0 Unported License.)