Description
TO DONATE, CLICK ON "TICKETS"

DID YOU KNOW?
Over 1000 children enter the foster care system each day in the United States. They're given 2 big black trash bags to carry all their life-long possessions in as they get sent off to a foster home, most often alone.

I, Manny Lopez, was orphaned when I was 18 months old. Thrown into foster care where I was adopted and returned 7 times! I too was sent home to home with a TRASH BAG filled with clothes that didn't fit inside...

HELP ME END THIS!

To bring awareness to not only this systematic failure, but others within the foster care industry, Manny Lopez & ServeX has partnered with Together We Rise, a 501c3 non-profit organization to provide funding and awareness to the advocacy work needed and happening in the foster care community!

100% OF EARLY BIRD TICKET SALES GO TO HELPING FOSTER CHILDREN & ORPHANS! EVERY $25 RAISED GIVES 1 FOSTER CHILD THEIR VERY OWN "SWEETCASE" FILLED WITH COLORING BOOKS, A TEDDY BEAR, BLANKETS, & MORE SO THEY NEVER NEED TO CARRY TRASH BAGS AGAIN!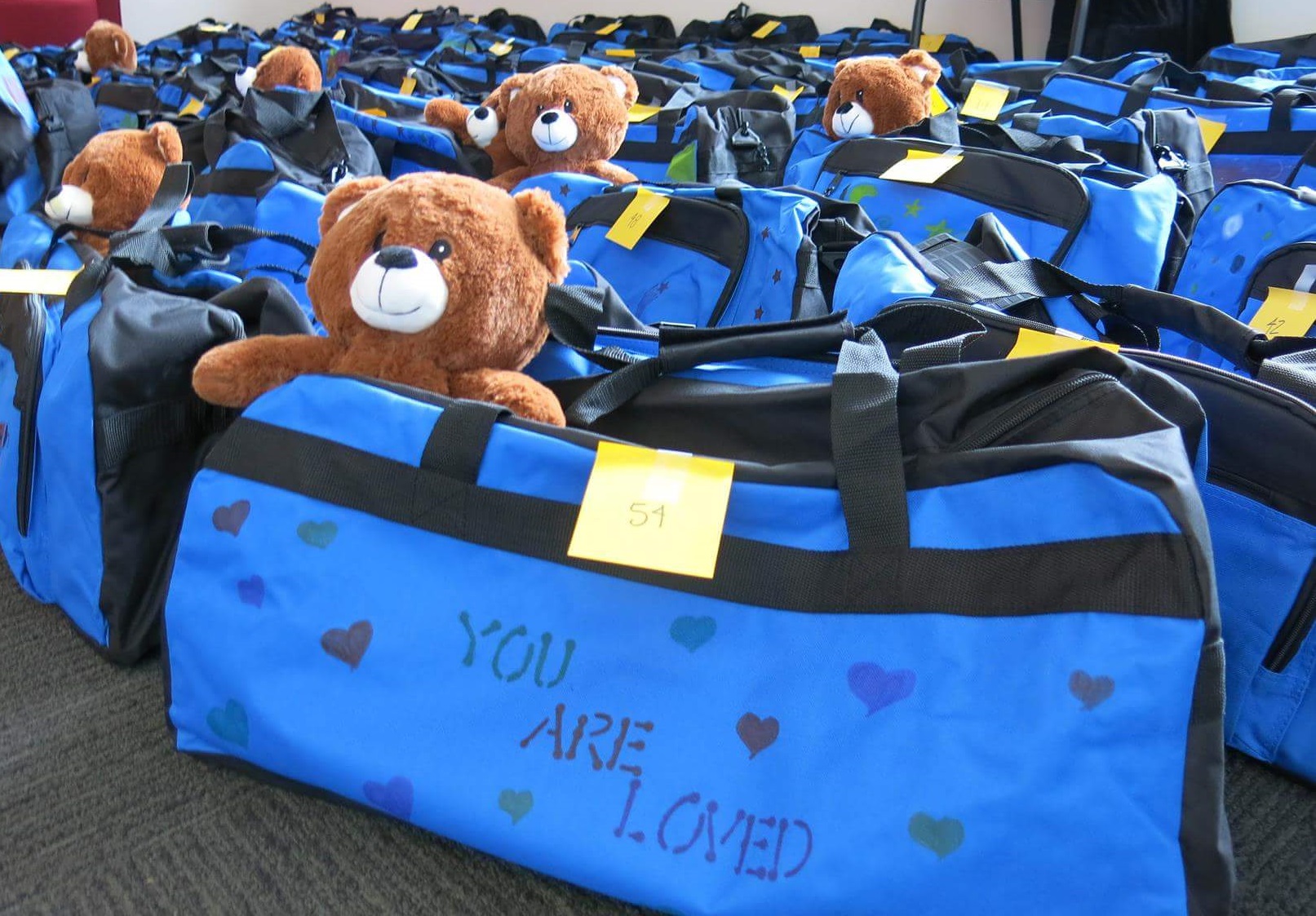 JOIN US OCTOBER 10TH & 11TH IN ORANGE COUNTY, CA AS WE PRESENT...

SERVEX: "HOW TO SERVE YOUR WAY TO SUCCESS!"
- 20 SPEAKERS SHARING THEIR SECRETS TO SUCCESS! (NO SELLING!)
- LEARN HOW TO AUTOMATE YOUR MESSAGE OF VALUE!
- DUPLICATABLE METHODS YOU CAN START IMMEDIATELY IN YOUR BUSINESS!
- FIND OUT HOW A 9-YEAR-OLD STARTED HIS OWN MOBILE APP FOLLOWING HIS PASSION!

Is it time for a NEW BEGINNING in your business?

Do you feel life is more than just shaking hands and making money?

Want to find out how you can SERVE while still supporting your dreams?

Manny "The Man" Lopez hosts ServeX, where he teaches you the strategies that's allowed him to work side by side with some of the most influential entrepreneurs & organizations such as:

- Les Brown
- Greg Reid
- Tai Lopez
- Forbes Riley
- Frank Shankwitz
- The Napoleon Hill Foundation
& many more..

Named "One of the Best" by Facebook, featured on NBC, Bloomberg Radio, Huffington Post, he's one of the most sought after experts in automation marketing & mobile apps!

In addition to Manny, you'll hear from 20 other experts on how they serve their way to success... all while supporting a great cause! Founders of BILLION dollar brands, multi-millionaires, creators of non-profit organizations helping serve millions of people, & much more!

We are making history with this event! JOIN US!

100% OF ALL EARLY BIRD TICKET SALES WILL GO TO SUPPORTING ORPHANS AND CHILDREN IN FOSTER CARE! EVERY $25 RAISED HELPS 1 ORPHAN!

GUEST SPEAKERS INCLUDE: (20+ SPEAKERS CONFIRMED)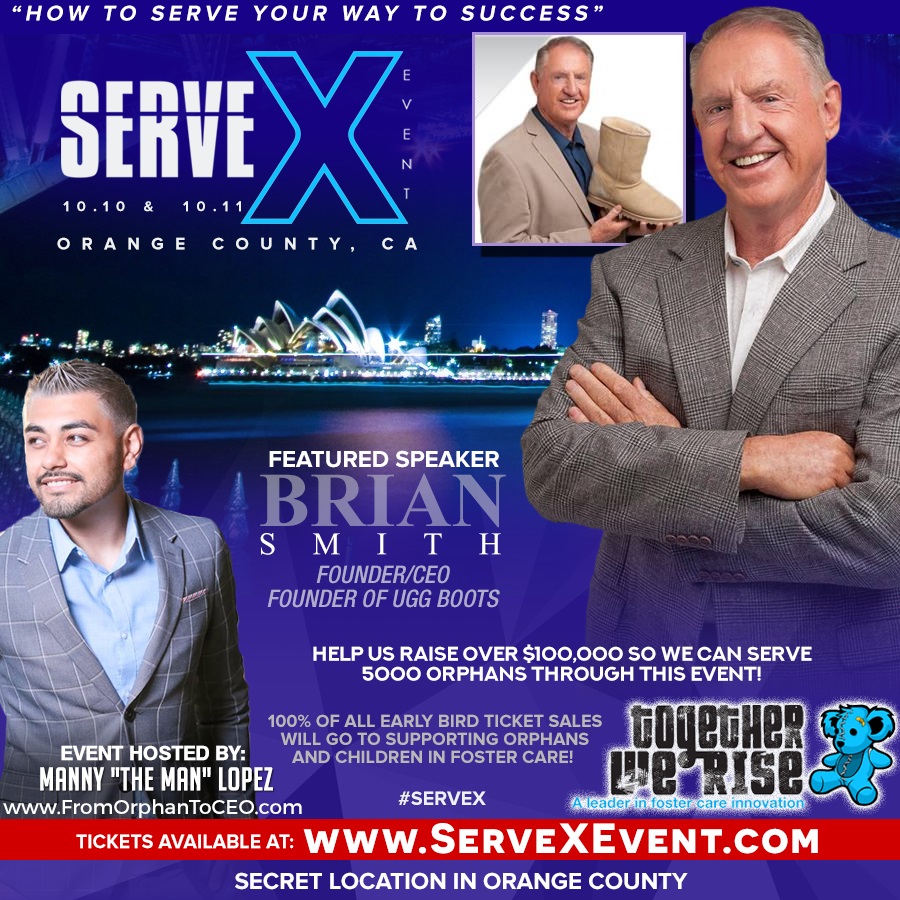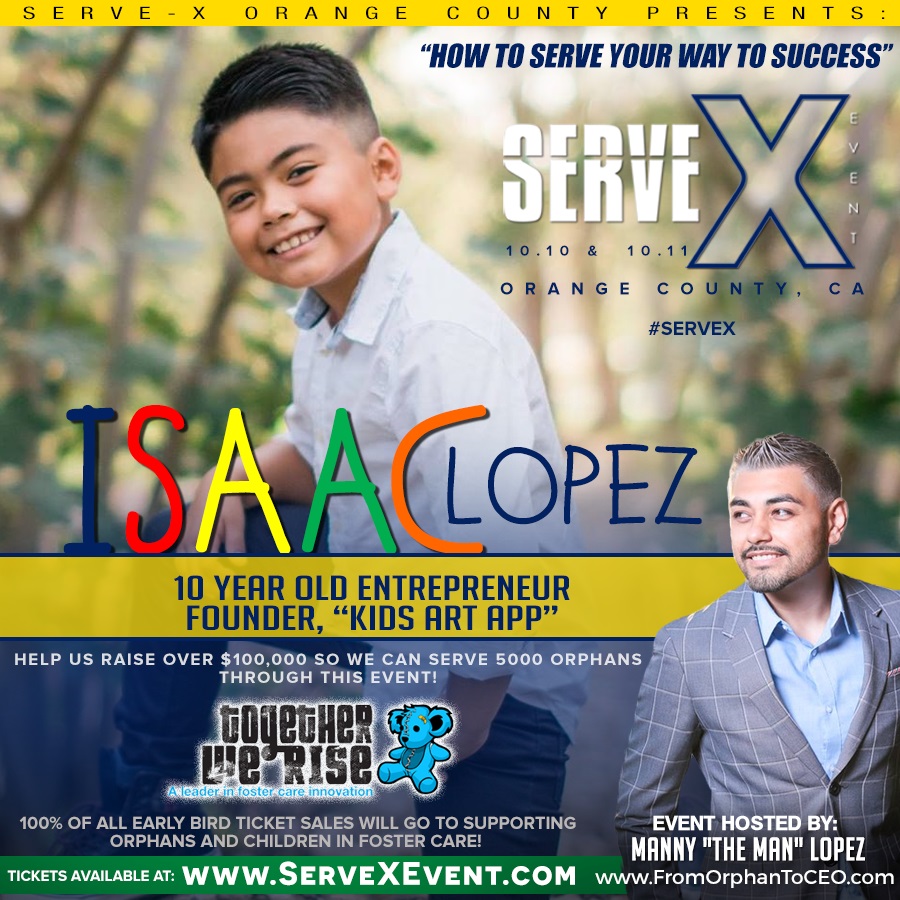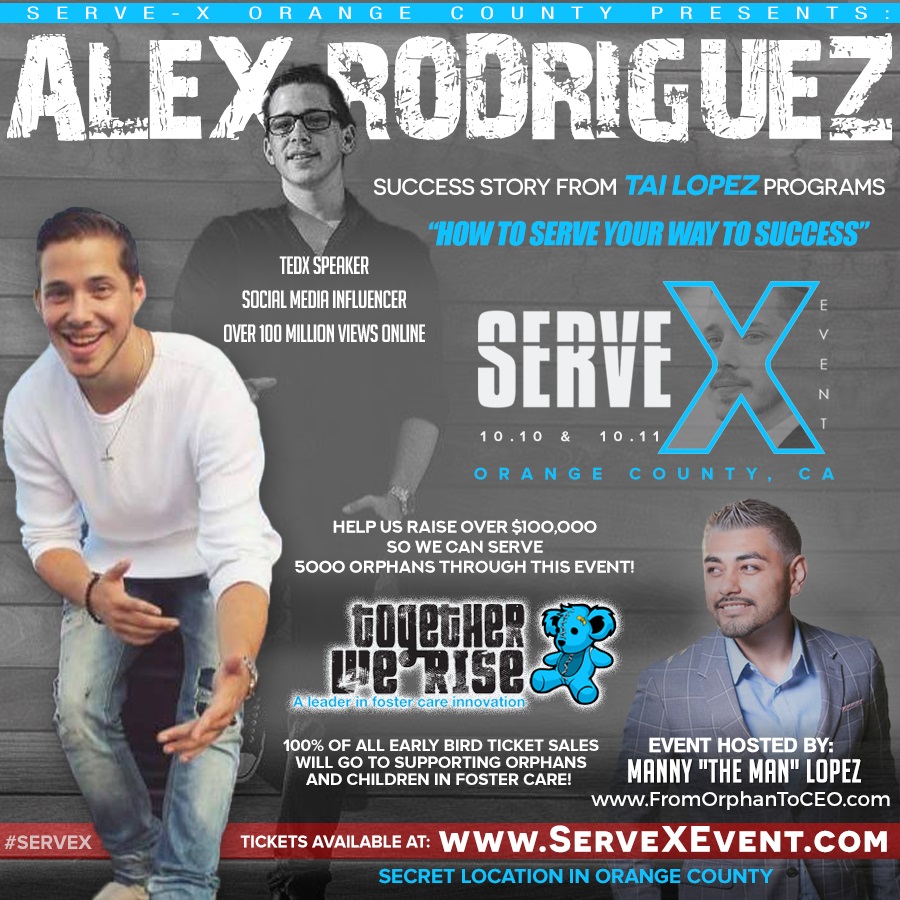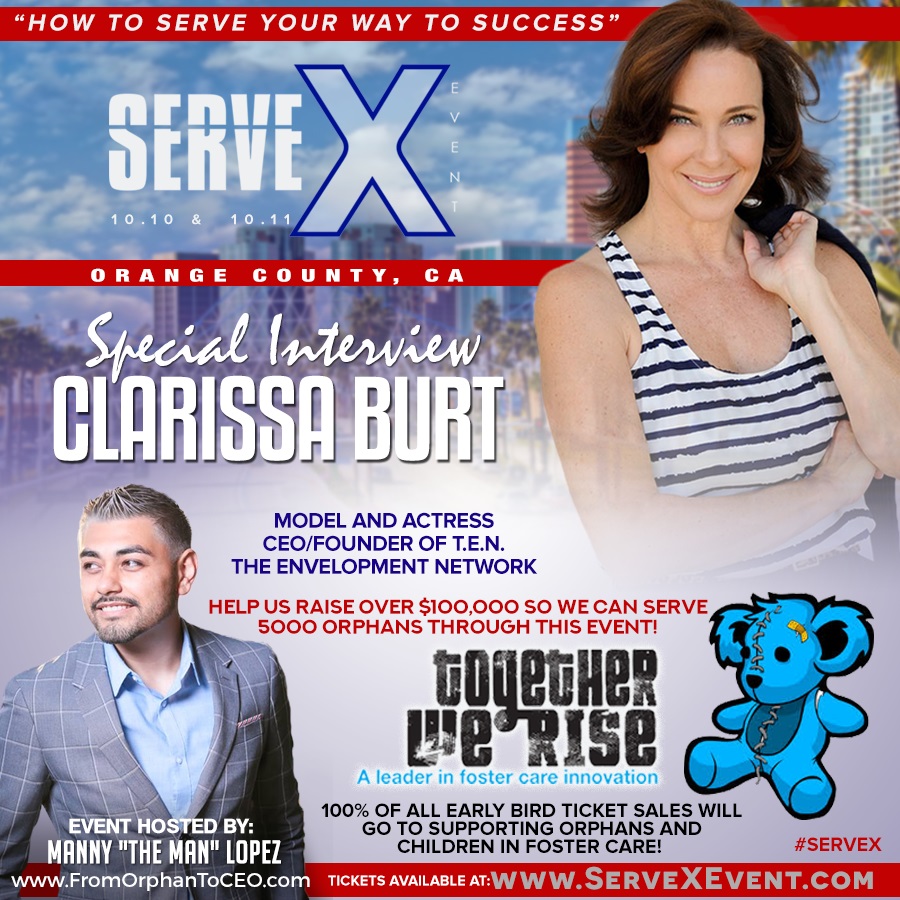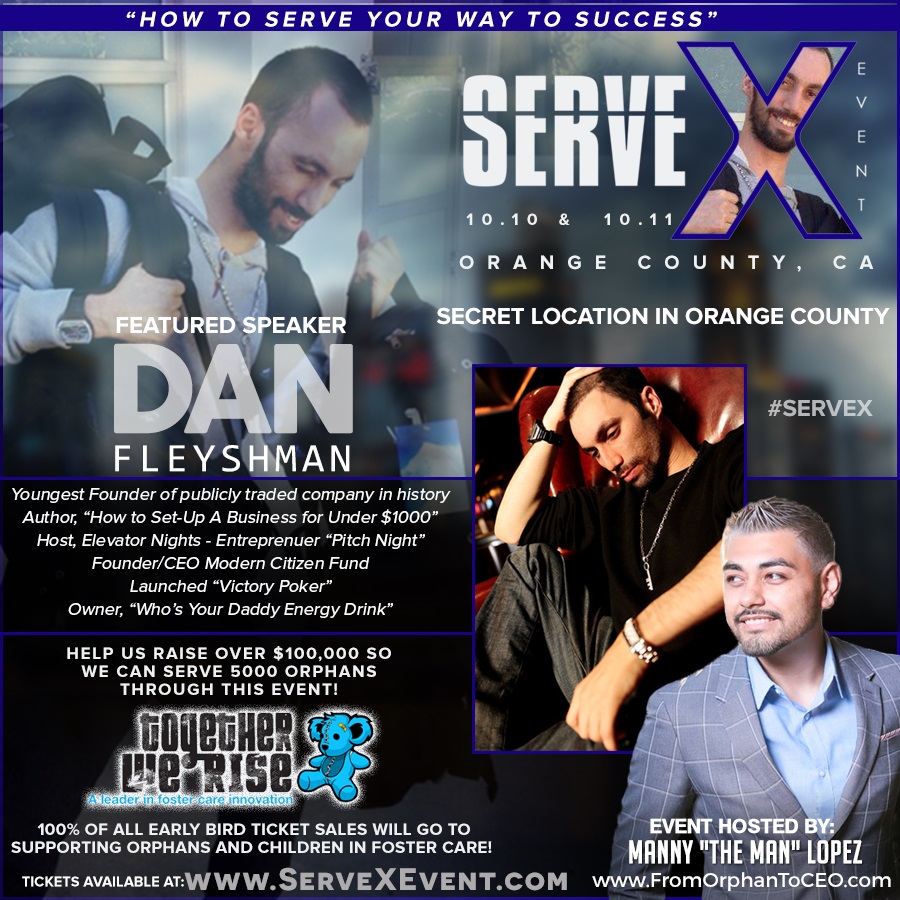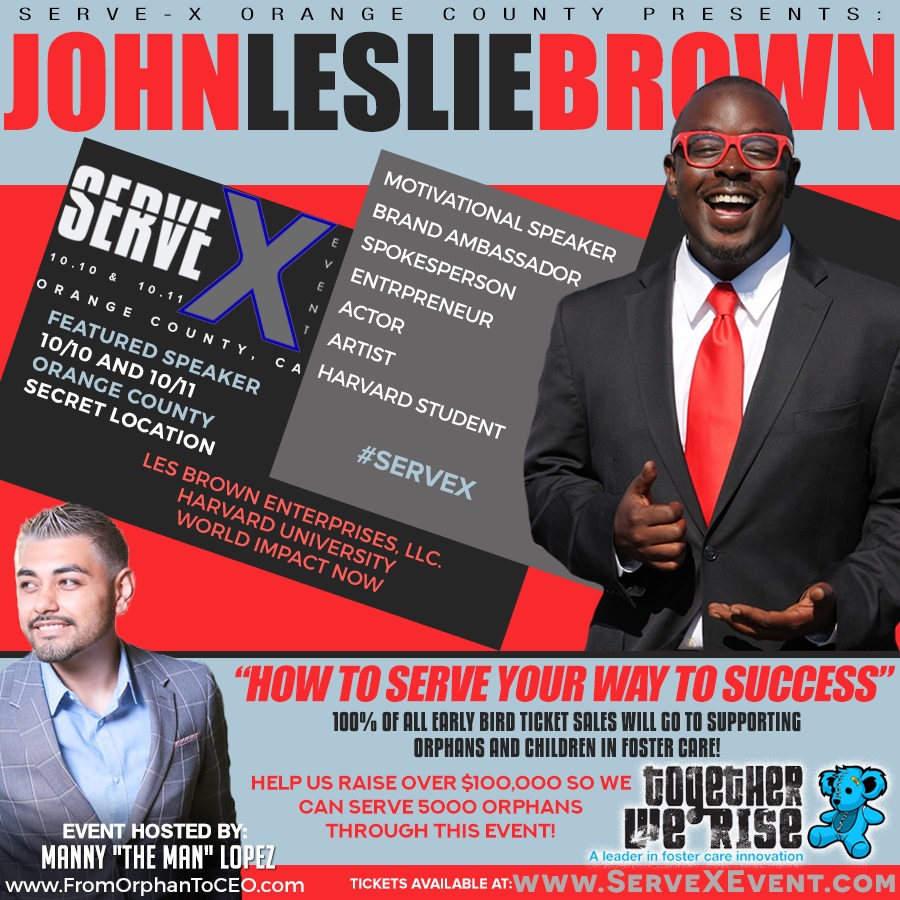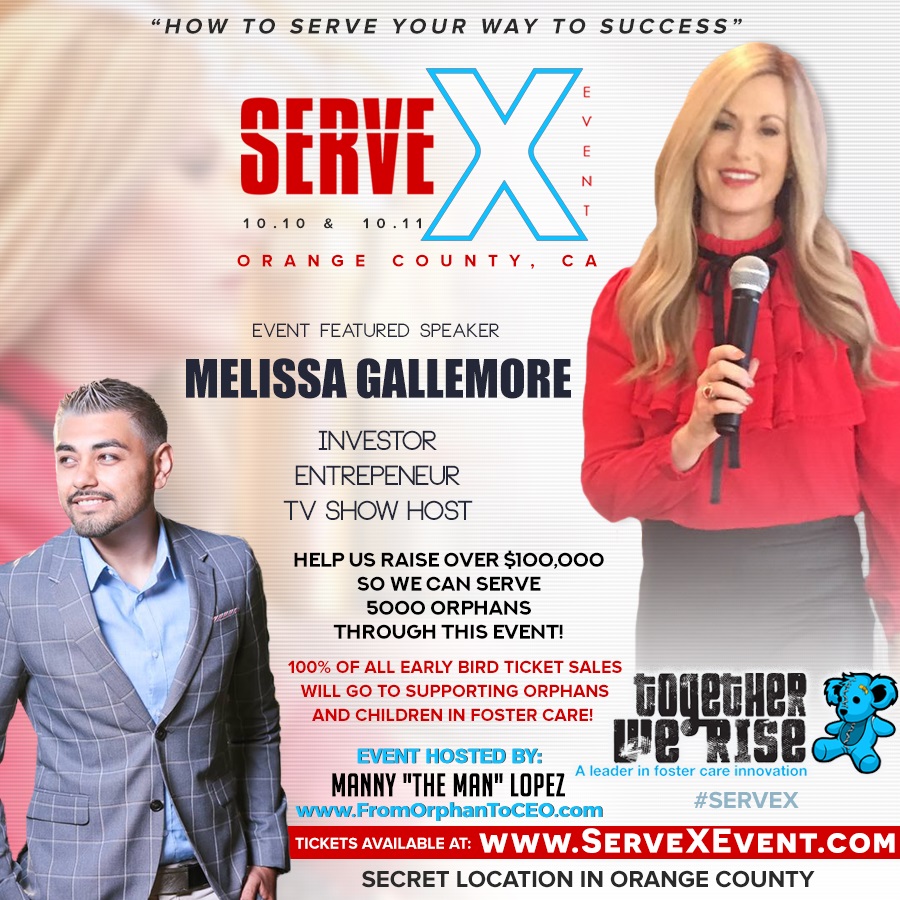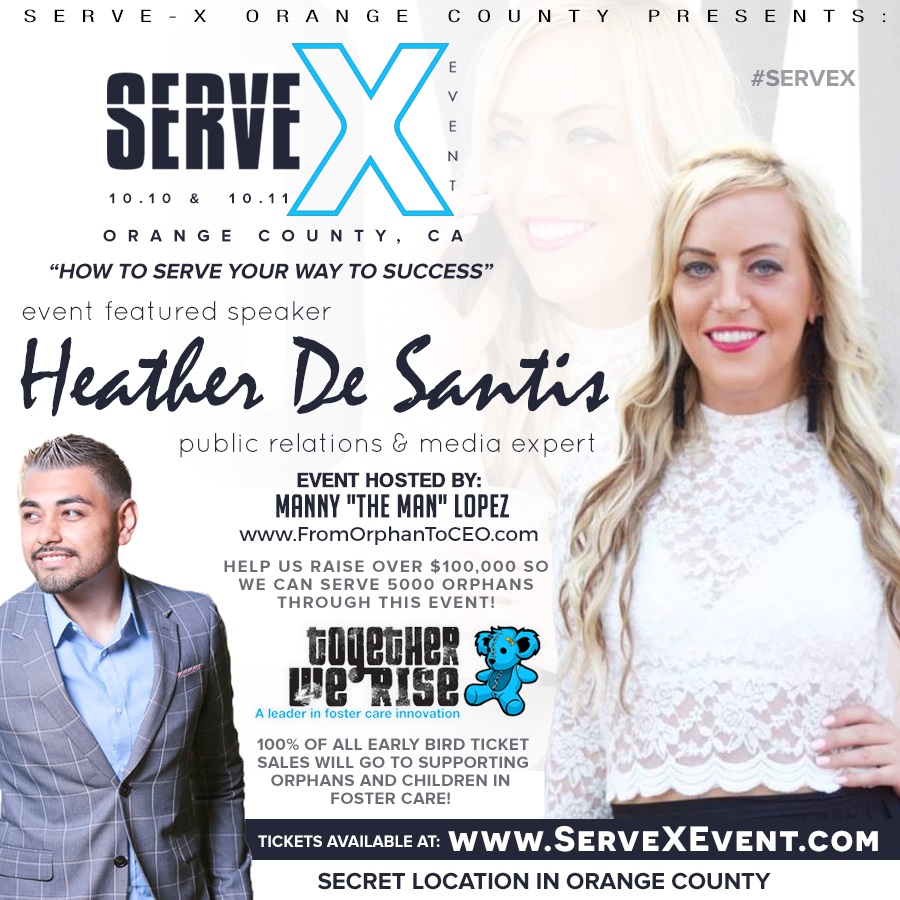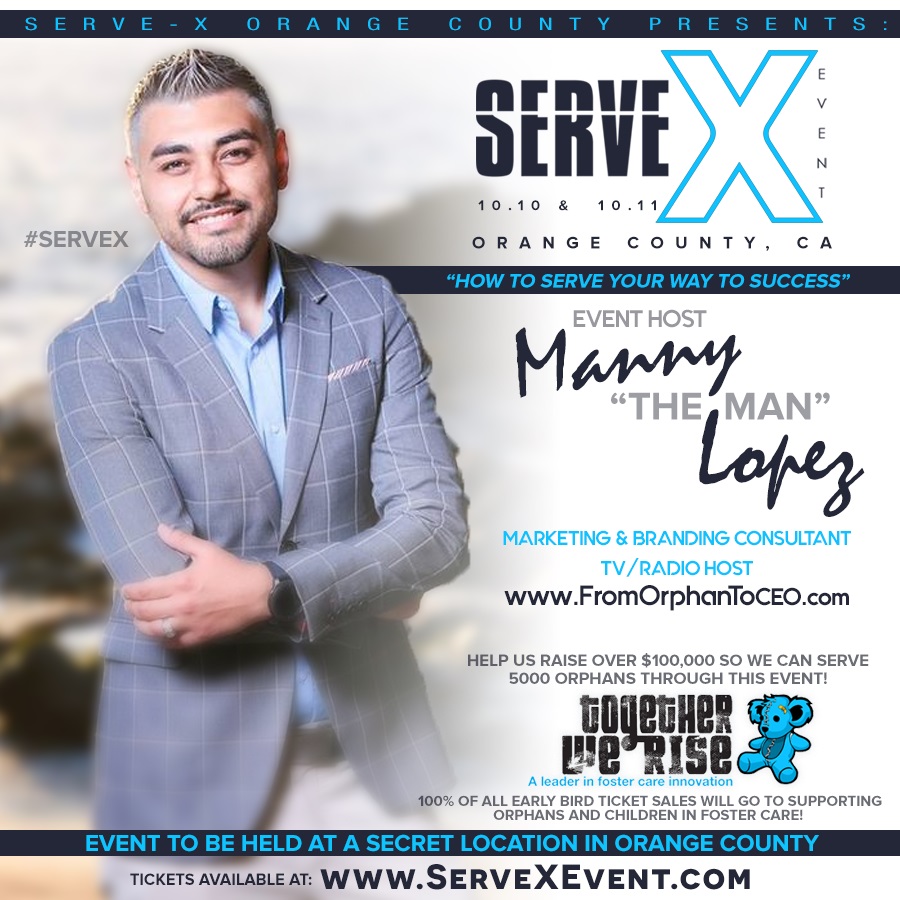 PLUS MANY MORE TO COME!! GET YOUR TICKETS BEFORE THEY SELL OUT!!
Date and Time
Location
Refund Policy