Description
#FromOrphanToCEO | #ServeX

NO OFFERS FROM STAGE... NO BACK OF THE ROOM SALES... ALL EDUCATION & COLLABORATION!! #ServeYourWayToSuccess

AGENDA:
8AM: REGISTRATION & OPEN NETWORKING
10AM-5PM: MAIN STAGE SPEAKERS (ALL TICKET LEVELS)
1PM: VIP LUNCH (VIP ONLY)
2PM-8PM: SPEAKERS, EXPERIENCES, & GIVEAWAYS!

WHY WE DO THIS EVENT:
2 out of 3 kids that are "aging-out" of foster care are DEAD, HOMELESS, or in JAIL within 1 year! Manny Lopez has a plan to stop this! MENTORSHIP & ENTREPRENEURSHIP with his revolutionary "From Orphan To CEO" program! Serve X Events capture the education for this program! Come collaborate with influencers, experts, & millionaires at this ONE OF KIND event!

CLICK HERE TO LEARN ABOUT "FROM ORPHAN TO CEO"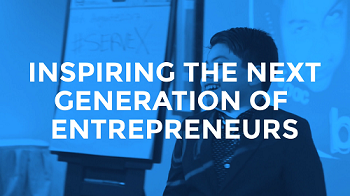 SERVE YOUR WAY TO SUCCESS BY NETWORKING WITH INFLUENCERS & INDUSTRY EXPERTS!

ACTION TAKERS NETWORKING 2.0:
The #1 NETWORKING event for experts & entrepreneurs just went 2.0! Our "ACTION TAKERS NETWORKING" excercise gets you connected with everyone at your ticket level in the room to gain speaking opportunities, media appearances, JV partnerships, coaching & consulting clients, all while gaining expert knowledge from our industry experts!

COME TO THIS EVENT IF YOU ARE A(N):
- Entrepreneur
- Non-Profit 501c3
- Author
- Speaker
- Coach
- Consultant
- CEO/CMO
- Media Personality
- FFY (Former Foster Youth)
- Influencer
- Small Business Owner

LOCATION, DATE, & TIME:
- Pins N Pockets in Lake Elsinore, CA
- December 12th, 2019
- 8am - 8pm

WHAT'S INCLUDED?
- Exclusive presentations from our industry experts!
- Refreshments, raffles, & giveaways!
- "Action Takers Networking 2.0" excercise
- Unlimited collaboration opportunities (keep 100% of your sales!!)
- "VIP & Speakers Lunch" (VIP ONLY)

OUR PLATINUM SPONSOR:
www.NetworkofInfluence.com