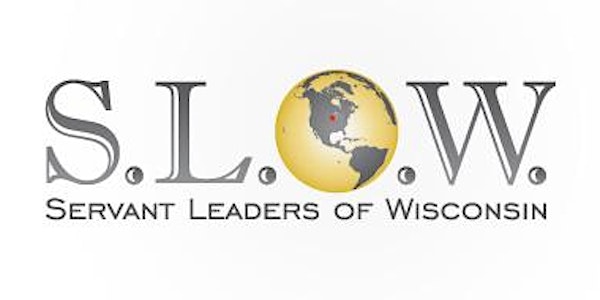 Servant Leaders of WI Meeting (S.L.O.W.)
When and where
Location
The Marq 3177 French Rd De Pere, WI 54115
Description
Speaker: Paige Kassner
Senior at Kewaunee High School

Founder of The Warm Hands, Warm Hearts Project
Title of Presentation: "Paige's of Life"- Persevere and Inspire.....Grow, Elevate, Soar.

***Please consider donating gently used or new hats, mittens, or a scarves to help support Paige's cause!***

You will be truly inspired by her story. We hope you can join us!
Who are we?
The purpose of our group is to create a Community of Servant Leaders. We are a grass roots group and are not classified as a 501C3 non-profit organization. Just a group of individuals and attendees that believe in the concept of Servant Leadership. Robert K. Greenleaf defines servant leadership as...
"The servant-leader is servant first... It begins with the natural feeling that one wants to serve, to serve first. Then conscious choice brings one to aspire to lead. That person is sharply different from one who is leader first, perhaps because of the need to assuage an unusual power drive or to acquire material possessions." Greenleaf said that "the servant-leader is servant first." By that he meant that that the desire to serve, the "servant's heart," is a fundamental characteristic of a servant-leader. It is not about being servile, it is about wanting to help others. It is about identifying and meeting the legitimate needs of colleagues, customers, and communities.
We have great speakers who share their journey. Our goal is to have you leaving inspired, informed and equipped to help you raise the principles of Servant Leadership in your own life. We hope you can join us. There is not charge to attend. Our supporters include, but not limited to, executives, hourly workers, public servants, educators, students, unemployed, moms and dads. If it's in your heart, this is a welcoming place.