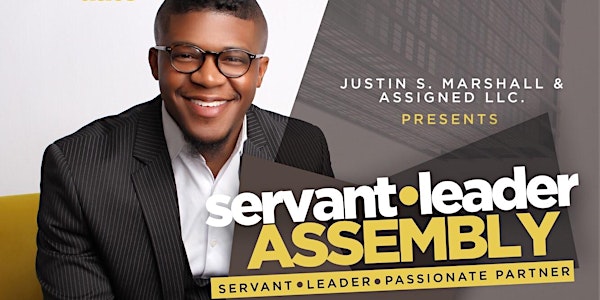 Servant-Leader Assembly
When and where
Location
Greensboro Greensboro, NC 27412
Description
Who is this for?
The Servant-Leader Assembly is for those who are spiritually conscious of their purpose (function/capacity) and platform in the earth. The creative thinkers and passionate partners who are aware of their subsidiary or ancillary leadership roles and those who have a desire to perfect their service to their local churches, organizations, and reformations.
Pastors, Leaders and Visionaries:
If you are serious about pouring into those who have made a commitment to partner with you and desire to play their role effectively within your ministry as secondary leadership, make plans to join us April of 2019 for the Servant Leader Assembly! This time of "training and transfer" will be life changing! #Assigned #SL #SecondaryLeadership Nota Bene: Special Guest Facilitators and Speakers will be announced in the days to come!