Description

What is Your Vision for the Peel Food Zone?
What is your vision for the Peel Food Zone? How does your vision align with the new land suitability mapping for food production?
In this community workshop, the Department of Primary Industries and Regional Development will share its new mapping on land suitability for food production in the Peel Food Zone and listen to local aspirations for agriculture and food production and visions for the Peel Food Zone.
Background
The Peel Food Zone (PFZ) concept is part of the Peel Development Commission's Transform Peel initiative, made possible by the Royalties for Regions program.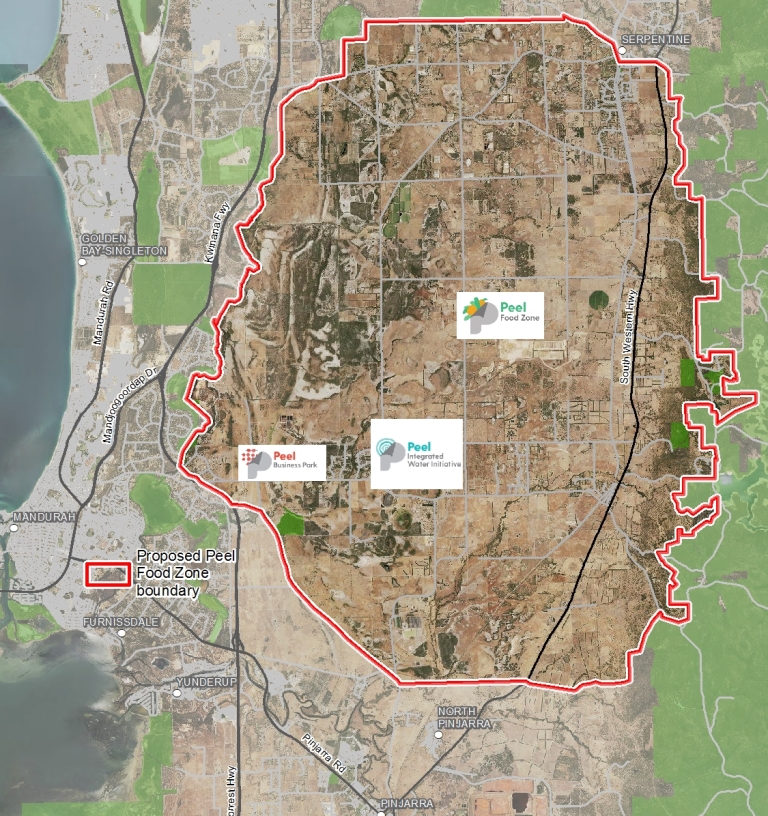 Consultation at this stage is crucial to the development of the proposed Peel Food Zone.
The report and maps to be presented at the workshop have assessed a range of agricultural industries and production systems in the Peel Food Zone. This report is available on line at Planning for the Proposed Peel Food Zone Report.
Our goal is for you to be able to explore how your plans for your land match with the land suitability mapping. This will be used in future planning of the Peel Food Zone.