SERNE 2016: Ecological Restoration in a Changing Climate: Ecosystems, Adapt...
Sales Have Ended
Registrations are closed
Ticket sales have ended. Thank you.
Sales Have Ended
Registrations are closed
Ticket sales have ended. Thank you.
Description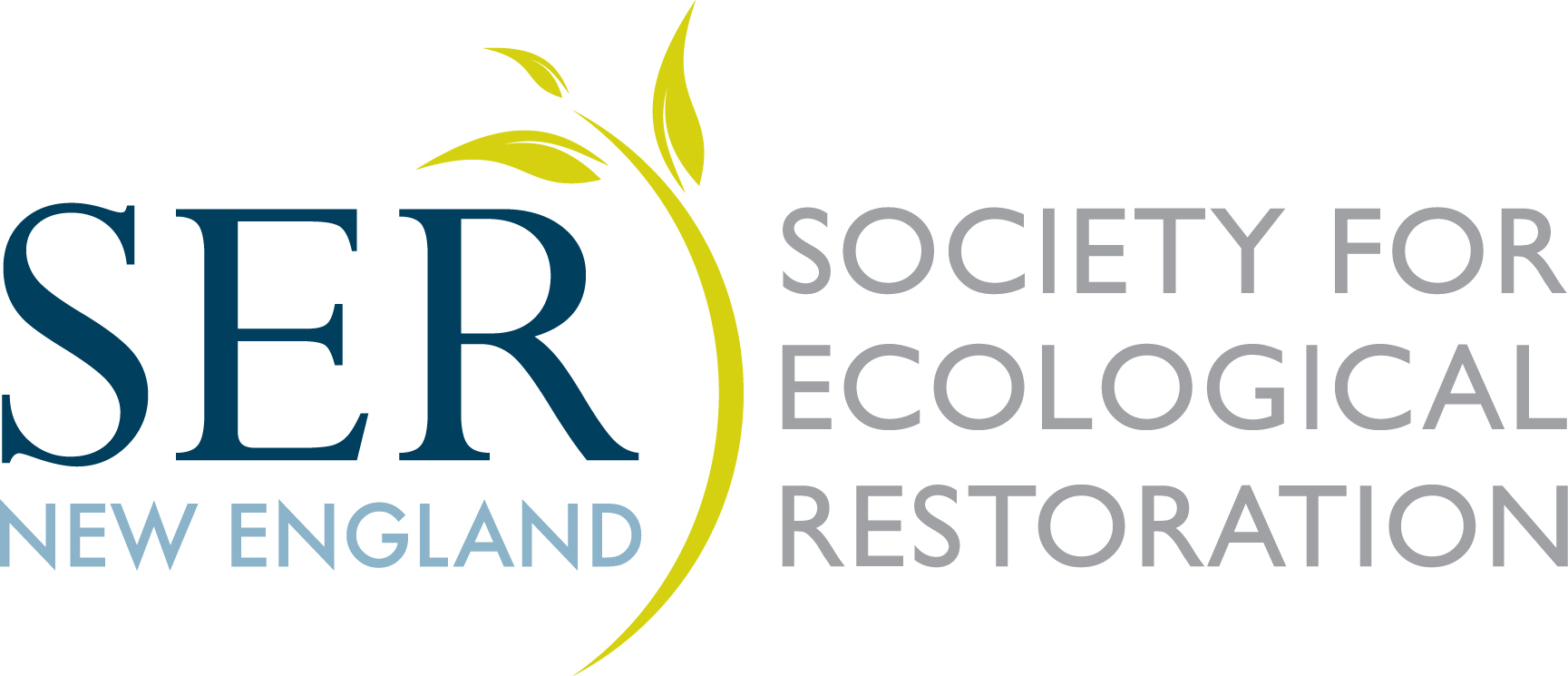 On Friday, October 14, 2016 join fellow restoration practitioners, students, scientists, landscape architects/designers, administrators, environmental engineers, ecological designers, land stewards, for a full day conference on ecological restoration. Stay over in the Durham area and join SER for one of our Saturday field trips. The conference will be held in Holloway Commons at the University of New Hampshire.
The conference is presented by the New England Chapter of the Society for Ecological Restoration.

Who should participate
This conference is for professionals, including practitioners and academics, as well as students interested in ecological restoration. At the conference, we'll discuss many aspects of ecological restoration in times of change, with special attention to designing successful projects of all scales, from small isolated sites to broad regional landscapes.
Speakers
The New England Chapter of the Society for Ecological Restoration is pleased to announce the following featured speakers at the October 14, 2016 conference:
"Restoration in times of climate change and environmental instability". Dr. Andre Clewell, a founder and past president of the Society for Ecological Restoration, co-author of Ecological Restoration: Principles, Values and Structure of an Emerging Profession.
"Biodiversity in the Concrete Jungle: Restoring Nature in Cities for a Resilient Future". Myla Aronson, PhD--Associate Editor-in-Chief of the journal Ecological Restoration and a Research Scientist in the Department of Ecology, Evolution and Natural Resources at Rutgers University. Also Co-Director of UrBioNet: A Global Network for Urban Biodiversity Research and Practice.
Join us in discussing the role of ecological restoration values and practice in a changing climate and how we might adapt our relationship to nature for optimal resiliency in the face of unprecedented change. The conference will be offering many exciting speakers as well as posters, field trips, and workshops.
http://chapter.ser.org/newengland/2016-regional-conference-overview/
Attention Students!
Student Grant Opportunities are available. There are a limited number of grants (free passes and travel awards) available to help defray the cost of attendance for students. Students interested in applying for grants should submit their applications instead of registering. IMPORTANT!...Please complete the application process at:
https://goo.gl/forms/mSfX0aHF1xad7HrK2
rather than registering on this (Eventbrite) site. Applicants who submit their grant application form prior to August 26th will be notified in advance of the close of Early Bird registration. Please note that the grants are for the Friday sessions only. Students wishing to attend a Saturday field trip or the Saturday workshop must register and pay for these items on this (eventbrite) site.
There are also possibilities for students to volunteer at the conference. See the web page for a list of student resources and further information: http://chapter.ser.org/newengland/2016-regional-conference-overview/student-opportunities/
Payment by Check
For those interested in paying by check to register for the conference, be a sponsor, or make a donation, please make your check payable to New England Chapter of SERI, Inc.
and mail to
Michael Toohill, SERNE Treasurer
BSC Group
33 Waldo Street
Worcester, MA 01608

Please include your name, company name, address, phone number, and email. You will receive your registration/passes to bring to the conference and your confirmation via email.
Refund Policy
There will be a 15% fee assessed for cancellations through September 23, 2016. Effective September 24th, there will be no refunds for cancellation. Refund requests must be submitted to SERNE.Treasurer@gmail.com. Registration fees may be transferred to another person one time by contacting SERNE.Treasurer@gmail.com by October 12th.
Accomodations
The region is home to numerous options for lodging that can be found online. In addition, the conference has arranged special discounted rates at the Holiday Inn Express (Durham, NH), Hampton Inn (Dover, NH), Comfort Inn & Suites (Dover, NH), Homewood Suites (Dover, NH), and Three Chimneys Inn (Durham, NH).
http://chapter.ser.org/newengland/home/ser-new-england-chapter/travel-and-accommodations/
*No minimum stay requirement
Please be advised that these hotels are holding aside rooms each night for Thursday & Friday only. We recommend that guests make their reservations as soon as possible as the hotel tends to fill up quickly closer to the date.
Guests must call the property directly and ask to book a room in the "Society for Ecological Restoration block" in order to receive the discounted rate. Guests have a deadline, which is different for each hotel, to call in and reserve their rooms at the discounted rate. Once the deadline has passed the discounted rate will no longer be available and rooms that have not been reserved will be released back into general sale. If guests book online they will not receive this group rate and will not show up as part of this group; guests should call the hotel.
Transit/Parking
Durham is served by Amtrak http://traintomaine.com/station/durham-unh
and local area bus lines. Please consider using public transportation.
Conference parking is included in the registration fee. Please use the lot located at 43° 7.985'N 70° 55.659'W (Mill Road Lot C)
Additional Information
For additional information please visit the conference website at http://chapter.ser.org/newengland/2016-regional-conference-overview/

For information on joinng SER and the New England Chapter please visit the SER website at http://www.ser.org/membership/join
For Sponsorship information please visit http://chapter.ser.org/newengland/2016-regional-conference-overview/sponsorship/
For Field Trip and Workshop information please visit http://chapter.ser.org/newengland/2016-regional-conference-overview/field-trips-workshops/