Description

Attendees to our third "Seriously Social" workshop will have fun learning some easy strategies for creating a storyline that will have your customers bursting with enthusiasm and desire to pay you a visit!
Too often, we create a "laundry list" of things to do without really forming a compelling, emotional and consistent story to weave through our brand marketing campaigns. This workshop will help you get past the "What" and to fully embrace the "Why" people should make plans to visit you.

But mostly, it's a great chance to hobnob with your buddies from around the state and explore a part of Washington you may not have visited in a while! Alderbrook Resort & Spa is located in Union at the southern "hook" of Hood Canal... it is a great venue in a stunning location and we are very appreciative of their willingness to put up with us!

Other Fun Stuff to Know:
$325 PRICE INCLUDES breakfast and lunch (Wed & Thurs) AND Hood Canal Cookout and cruise aboard the Lady Alderbrook.

Tuesday night pre-function "Meet-up" at Alderbrook Resort & Spa. See you at the bar!

Wednesday morning storytelling workshop covering the elements of storytelling and including individual story practice and feedback sessions.

Your choice of a "Get Lost" afternoon activity ranging from oyster shucking and signature cocktail creations to hiking, geocaching and watercraft rentals.


Hop aboard the Lady Alderbrook for a fun dinner experience that includes a social hour and a cruise to the marina for a dinner of seasonally inspired offerings curated by our chef.


Thursday Morning, "Tell Your Story" presentations and examples of "surround sound" storytelling.

Call Alderbrook Resort & Spa, 360-898-2200 to make your room reservations. Reference ScenicWA to access our conference rate.

Exhibit Table Sponsorships are available; contact jennifer@scenicwa.com (360-603-4990) for details and to reserve the best space.
About Tim Fry
Marketing Communications & Storytelling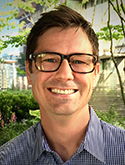 Tim has more than 20 years of communications consulting experience, with a background in storytelling coaching, audience research and marketing campaigns. He has worked with clients of all shapes and sizes, from global brands like Microsoft and LL Bean to small businesses and communities looking for innovative ways to tell their stories and engage customers.

Before founding 468 Communications in 2014, Tim spent 18 years at public relations firm, Weber Shandwick. He has been recognized with several industry awards, including Ad Age's "40 under 40."