Get your ticket to ride this rollercoaster of a workshop. It's your turn to facilitate serious games to get people excited for change!
About this event
In this workshop you will explore and experiment with serious games, gamified activities and energizers. By the end of the day you know what defines a serious game and how to properly facilitate and debrief them. You'll go home with actual serious games that you can put into practice the next day. You'll also be able to mix and match your own recipe to help your team(s) and organization become more excited for change.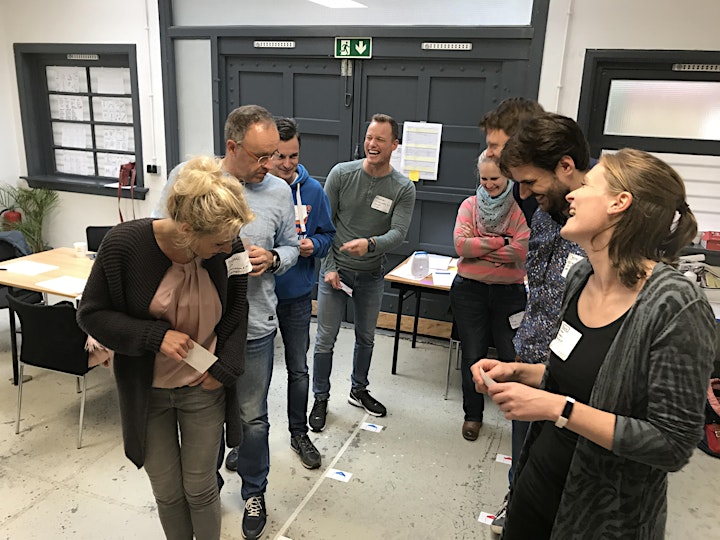 Take-aways
Experience and understand the learning ladder; when to choose for a presentation, a serious game, or something in between to deliver your insights
Know which 7 elements define a serious game and learn to recognize them
Experiment with multiple serious games yourself and get hints where to find more
Understand that a serious game is an excuse to debrief, as that is where learnings are coupled to experience and emotion
Use playful and safe metaphors to reflect on team dynamics
Learn how to become a better facilitator in general
Create safe experiments to help people get excited for change
Ticket prices includes lunch, snacks and drinks during the workshop.
New experiment! Serious Games starter kit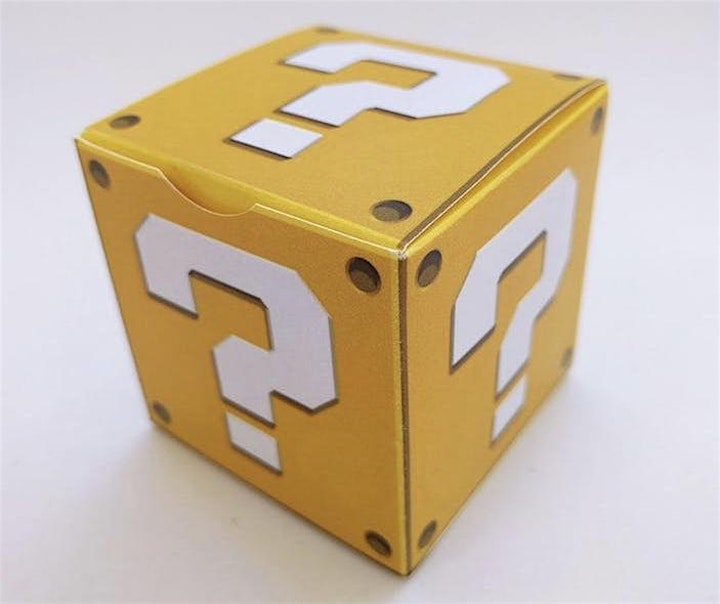 We are developing The Serious Gamers starter kits and we're offering them as add-ons to this event! These will enable you to facilitate your own serious games starting the first day after the workshop. The kits will consist of specific card decks, special dice, instructions and visuals.
For a single facilitator we are offering The Soloist. Equip yourself with this kit to game on and you won't feel alone!
If you are planning to use them with a medium-sized community of facilitators there is The Triumvirate which consists of three kits. These will allow you to play the same kind of serious games, and we will make sure that as many cards and dice as possible are different.
To empower your full organization there is The Ennead. This set consists of nine (jawohl, 9!) kits with as many different materials as possible, while enabling the same serious games. Consider sending more than one facilitator to this workshop to support such a big community in utilizing these kits in an optimal way.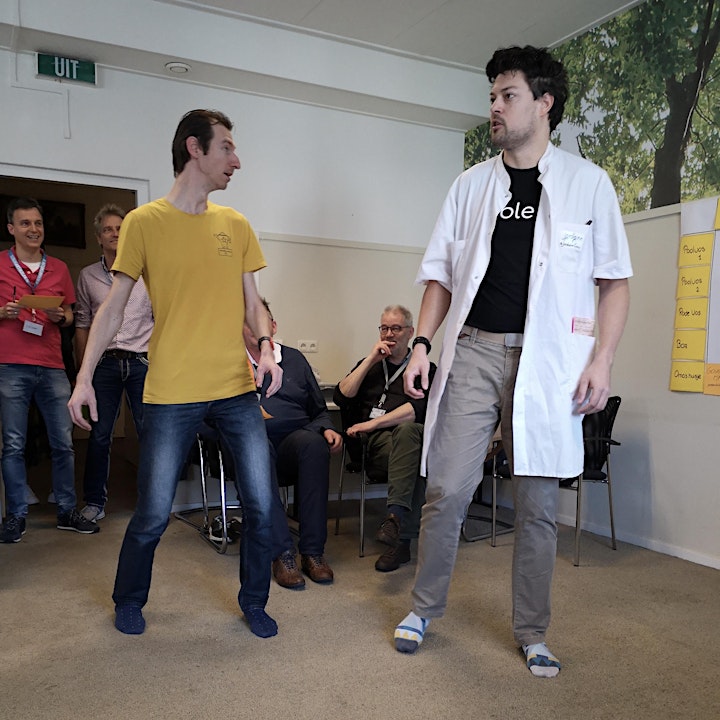 Brought to you by...
From the geeks that discovered Happy Salmon at the biggest board game fair and introduced it into the agile community.
From the geeks that hacked existing games like Black Stories and StoryCubes to add value in a business context.
From the geeks that elevated making dad jokes into an art.
We bring you this next level workshop to seduce people into change.