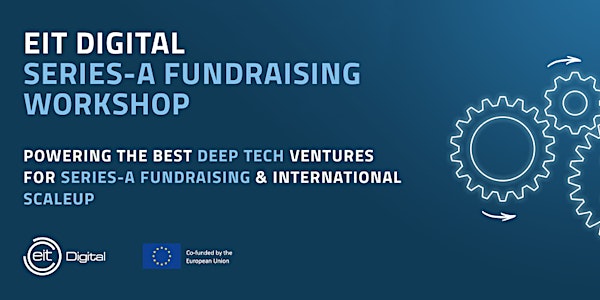 Series A Fundraising Success in Volatile Markets
Raising Series A investment is getting more challenging and investors are become more selective. We are here to help you raise money.
About this event
Do you plan to raise a round in the next 12 months? Then surely, you've noticed raising Series A investment is getting tougher. Investors are increasingly selective. Rounds are taking longer to close.
That said, there are still many opportunities out there, but you must know how and where to look. With this in mind, EIT Digital is offering two complimentary webinars this summer to address the challenges of these times.
Members of EIT Digital's Access to Finance team will discuss the new reality of the tech venture investment market and what founders can do to reach their fundraising goals. These experts bring a cumulative 50+ years of fundraising experience and EIT Digital has helped its clients raise 1.1B euros in the past 10 years.