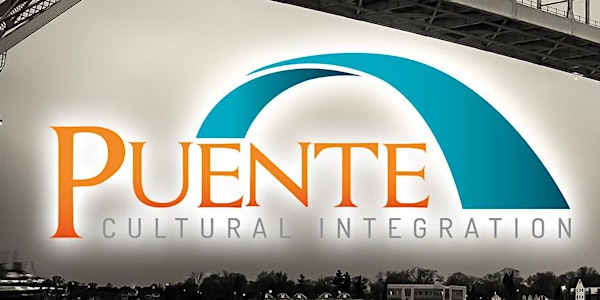 Serie de Emprendimiento Virtual (5 Días)
Serie de Emprendimiento Virtual 2021: Capacitación para Pequeños Negocios
Refund Policy
Contact the organizer to request a refund.
About this event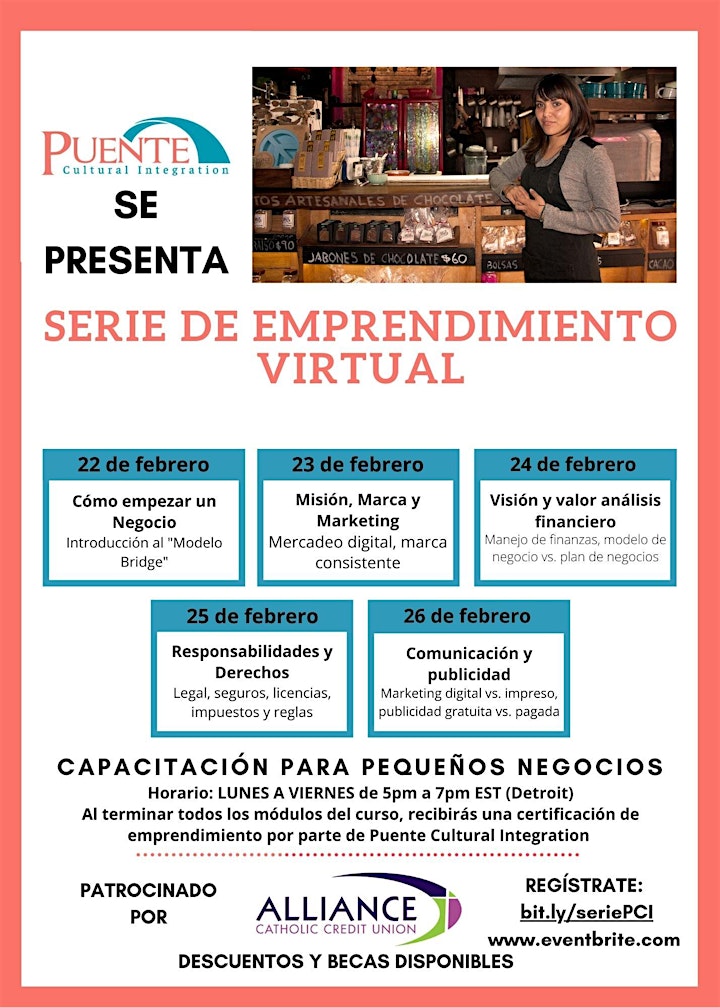 Serie de Emprendimiento Virtual 2021: Capacitación para Pequeños Negocios
Serie Virtual En Español - Cinco Días de 5pm a 7pm
Te mandamos un enlace de ZOOM por email.
Serie 1A: el 22 al 26/feb lunes a viernes (una semana)
Clase #1
Introducción Modelo BRIDGE
Introducción: ¿Qué es?
Business Model Canvas
¿Cómo Empezar un Negocio?
Temas: Modelo de Negocio
"Elevator Pitch" Presentarte y explicar tu negocio en 30 seg.
Clase #2
Misión, Marca y Marketing
Misión: ¿Por qué y Cómo?
Temas: Mercadeo digital / Marca Consistente
Clase #3
Visión y Valor
Análisis Financiero
Visión: ¿A dónde vas?
Temas:
Manejo de Finanzas
Modelo de Negocio vs. Plan
Clase #4
Responsabilidades y Derechos
Recursos: ¿Con quién?
Temas:
Legal, seguros, licencias, impuestos, reglas
Clase #5
Comunicación y Publicidad
Herramientas: ¿Qué hay?
Temas: Marketing
Digital vs. Impreso
Publicidad gratuita vs. pagada
Se Repite - Serie 1B: marzo 2021 los martes el 2, 9, 16, 23, 30
(si faltas alguna clase, lo puedes retomar sin costo extra)
The PCI BRIDGE MODEL es un programa bilingüe por parte de
Puente Cultural Integration, LLC. Para conocer el trabajo de Bridget Espinosa y el equipo Puente, favor de ir al www.puenteci.com o LinkedIN @bbbespinosa.
Business Model Canvas (Modelo de Negocio)
Resources (Recursos)
Interactive (Interactivo)
Discovery (Descubrimiento)
Growth (Crecimiento)
Entrepreneurship (Emprendimiento)

Hay descuentos y becas disponibles gracias al patrocinio de Alliance Catholic Credit Union.