Description


To schedule a free, 15 minute consultation, click here: https://live.vcita.com/site/michelleedmonds


Serenity is a wellness program that is 100% virtual, that teaches healthy eating and living.
Our core difference compared to other programs:
1) Serenity's focus on "What is eating you?" ~vs~ "What are you eating"?

Thus, we have a MIND, BODY, SPIRIT approach to wellness and weight loss
2) Our back to nature philosophy and specific instructions on how to internally detoxify your body safely, in the privacy of your using herbs, liquid vitamins and minerals . Our team members look​ ​healthy, feel healthy and retain muscle mass as​ weight is released.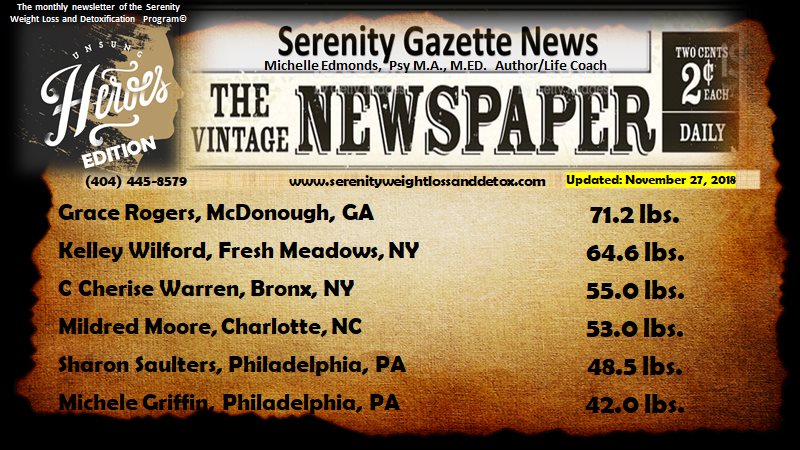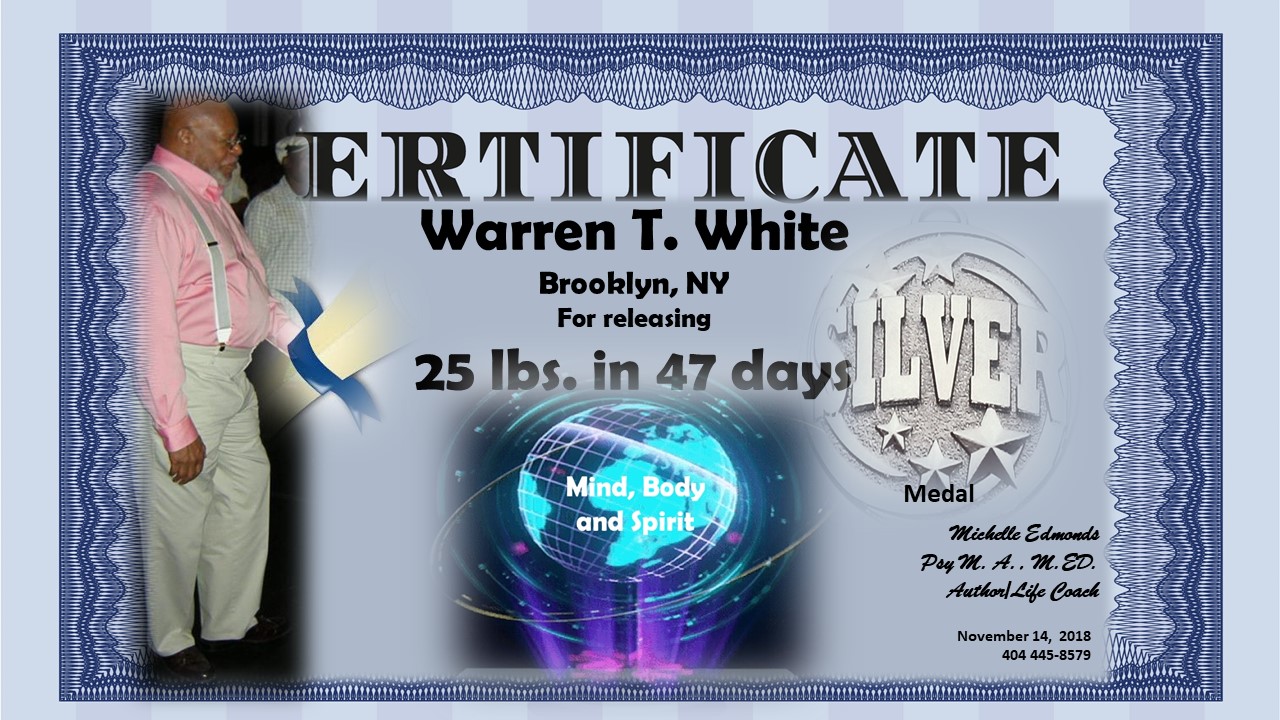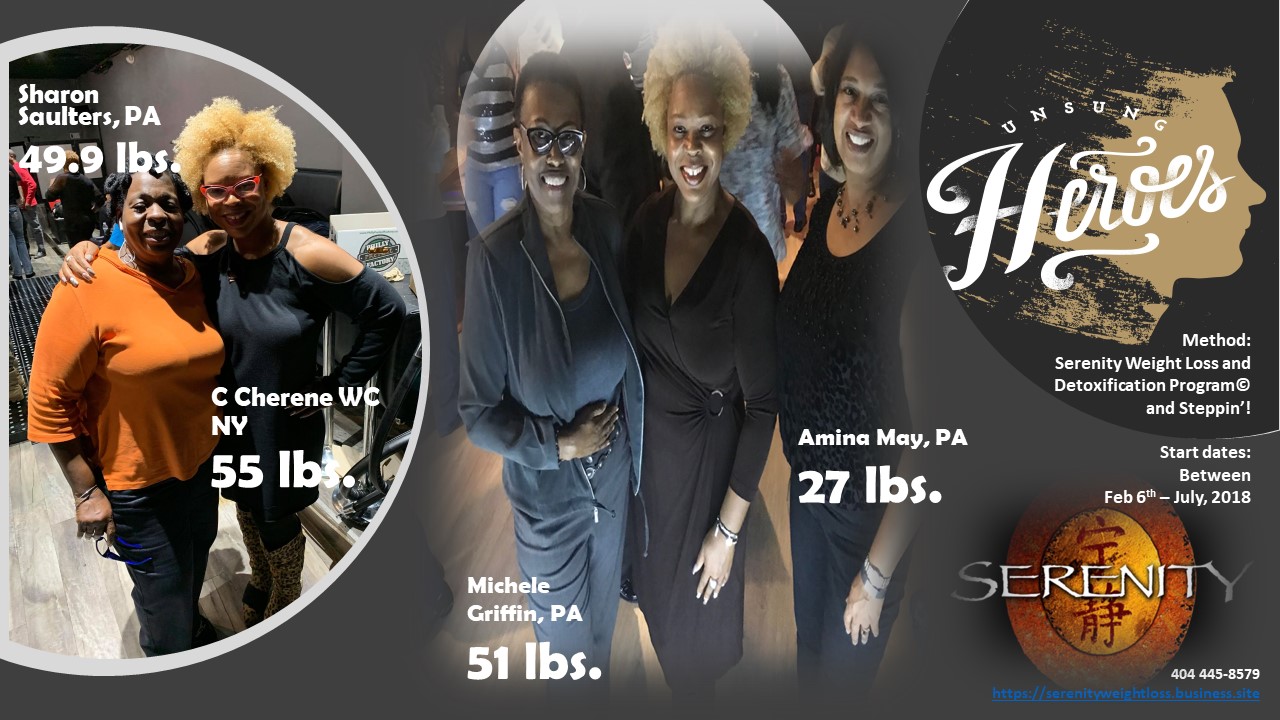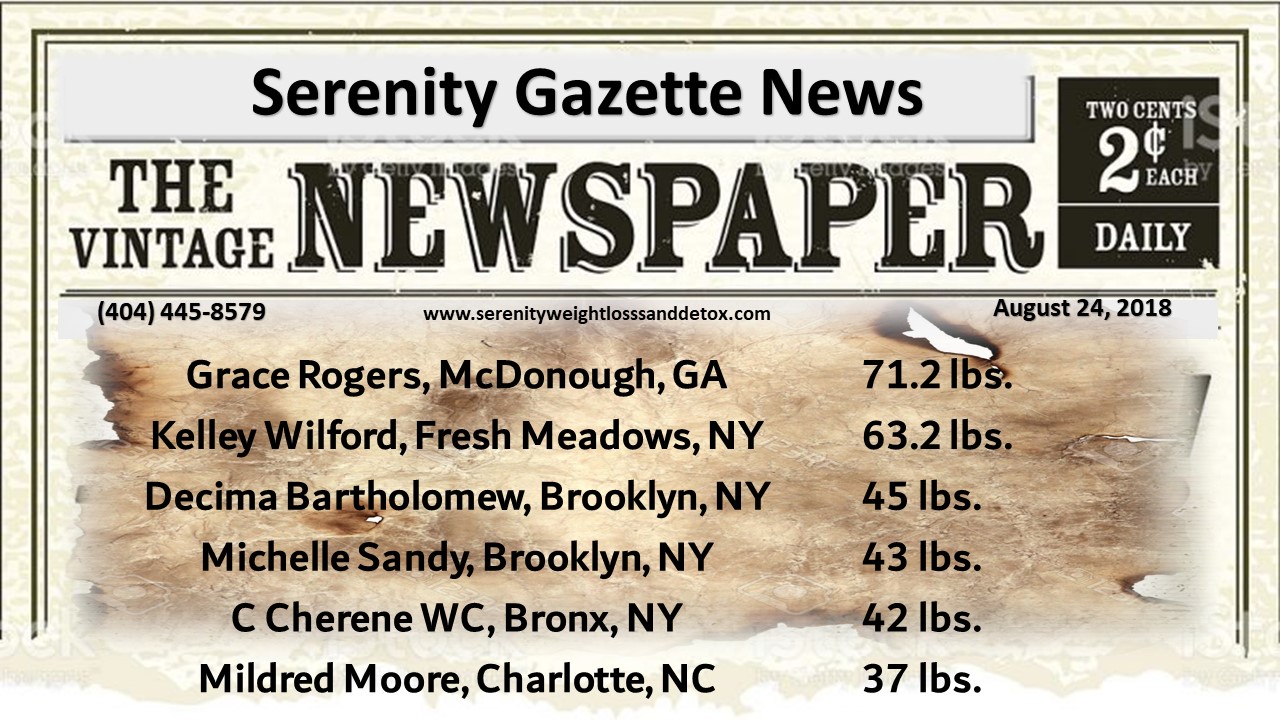 This is how we eat!

These are our CORE VITAMINS



RECOGNITION and RESULTS:
90% of all participants release 10 + lbs within the first 14 days.

Our program is taught like a continuing education course, with full-color

instruction manuals that may be downloaded.

Certificates are awarded recognizing each major milestone of your achievement, that may be printed and framed




Terms and Conditions:


New Fee Structure Effective December 2017:

Serenity Weight Loss:
1) $180 or $1.00/per day for a 180-day commitment for any enrollee weighing 30 lbs or more over their healthy weight per the National Institutes of Health BMI scale @ https://www.nhlbi.nih.gov/health/educational/lose_wt/BMI/bmicalc.htm
2) Less than 30 lbs from healthy weight per NIH BMI scale $90.00 for 90 days

3) Individuals starting with a specific medical challenge automatically enrolled in the $180.00 package for 6 months

4) Serenity Radio Network: Broadcasts: The rate is $25.00 per show, which includes YouTube and distribution on the Spreaker platform, guaranteed for 6 months. (Download your own copies, for permanent access) The service includes editing, attractive digital flyers per show and social media blasts. Distribution on FB and FB groups extend the reach to over 10,000 per show.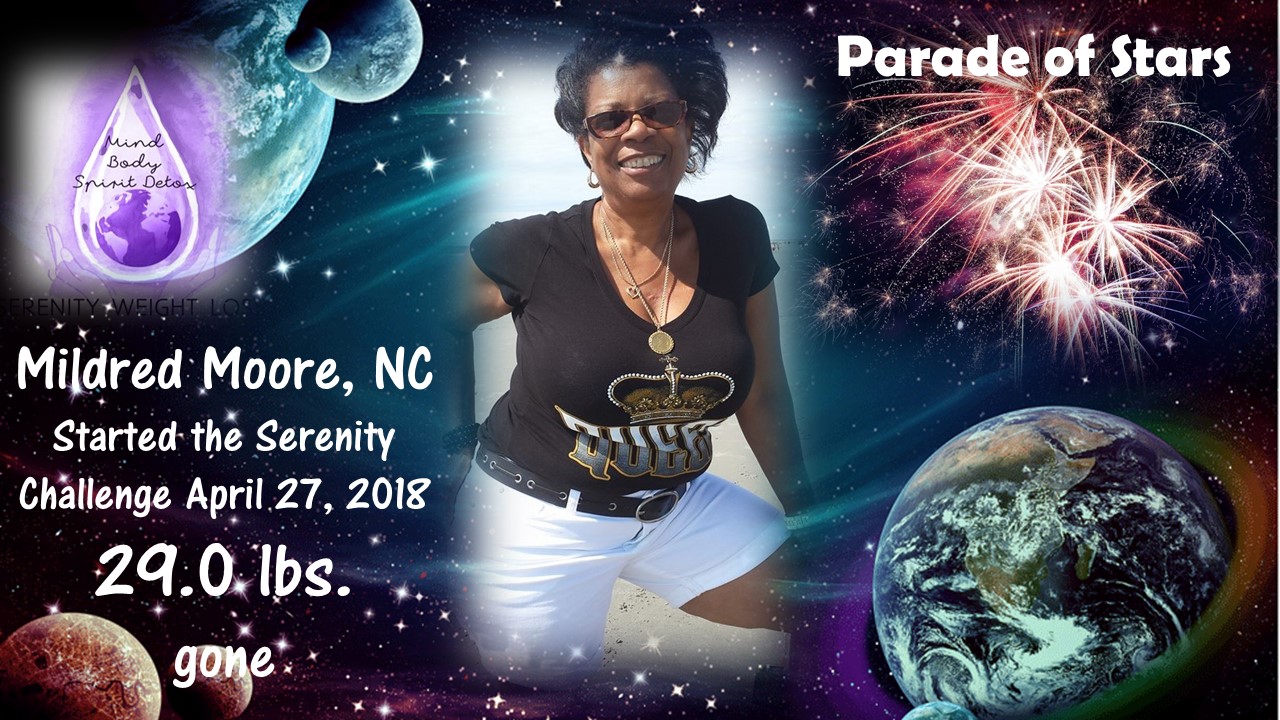 Terms and Conditions
Apologize, but we have a no refund policy on services
Thus, we do not give credit for unused days, sick-time, vacations, or simply deciding that you started at the wrong time.