Description


FREE CONSULTATION:
If your class is coming up real soon, one quick way to get started is to enroll first, then we will schedule your intake interview after you attend.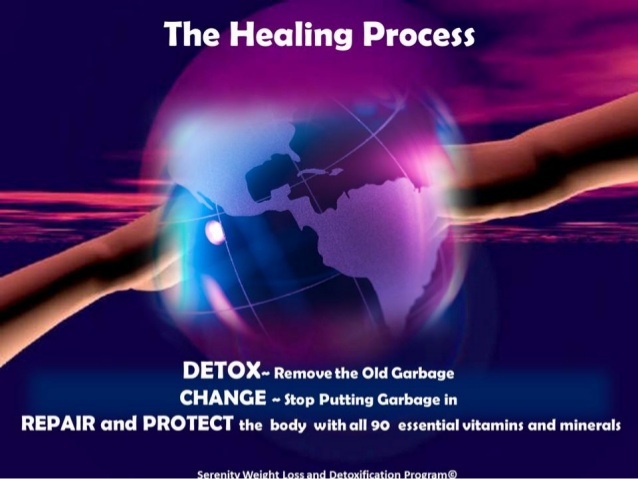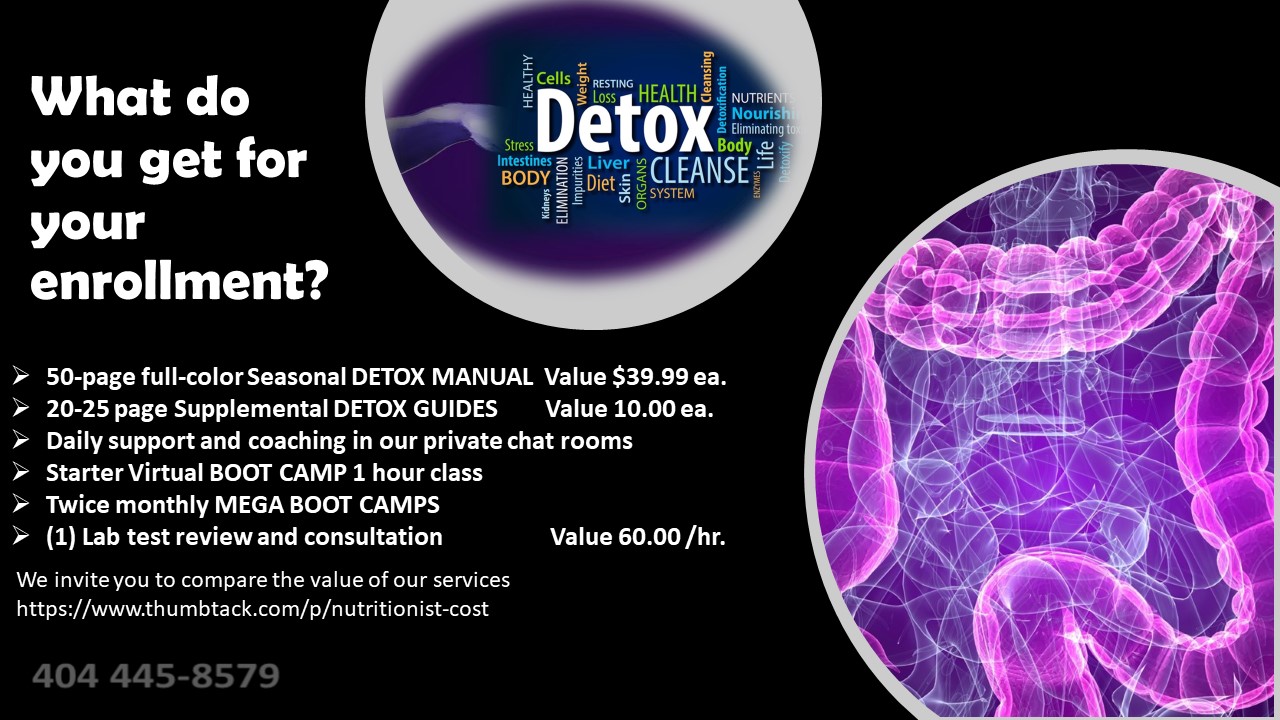 We invite you to compare the value of our services @ https://www.thumbtack.com/p/nutritionist-cost



ABOUT US:
Serenity will feel more like a college course on the body. Thus, we issue certificates at key milestones in the process. As long as it has a college course feel, then you are forcing yourself to pay attention to the care of your most important asset, YOUR BODY. Think about it: We take courses on everything else, ranging from tax preparation to basket weaving. Notice that no one teaches a structured course on how to self-care for the body. So welcome to this fun, highly informative course where you learn how to take care of you. Finally, in this course, you flunk only if you quit.
PROGRAM DESCRIPTION:
Serenity is a 100% virtual program that teaches healthy eating and living. The core difference between us and other programs is:
1) A focus on "What is eating you?" ~vs~ "What you are eating"? Thus, we have a MIND, BODY, SPIRIT approach to wellness and weight loss
2) Our back to nature philosophy and specific instructions on how to internally detoxify your body safely, in the privacy of your home. We use ancient herbs, liquid vitamins, and minerals. Our team members look healthy, feel healthy and retain muscle mass as weight is released.
3) 90% of all team members release 10 lbs+ during the first 14 days
Take a look at our most recent newsletter and previous certificates below. Internal detoxification should always have a seasonal focus, but you may start at any time.
Michelle Edmonds, PSY M.A., M.ED.
Author/Life Coach/Nutritionist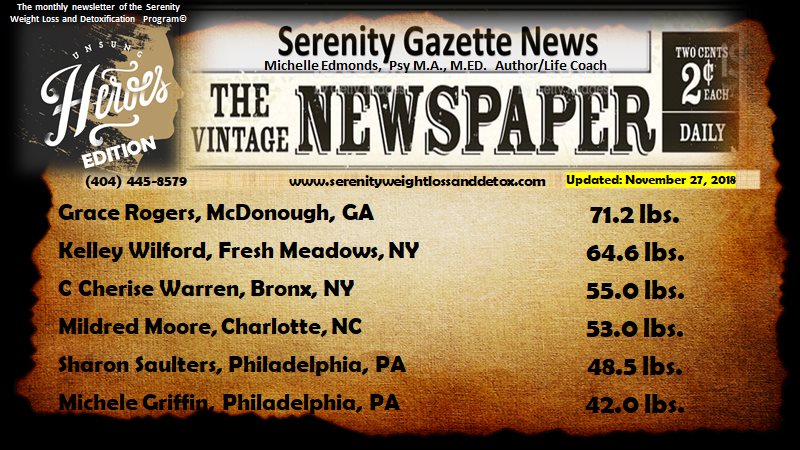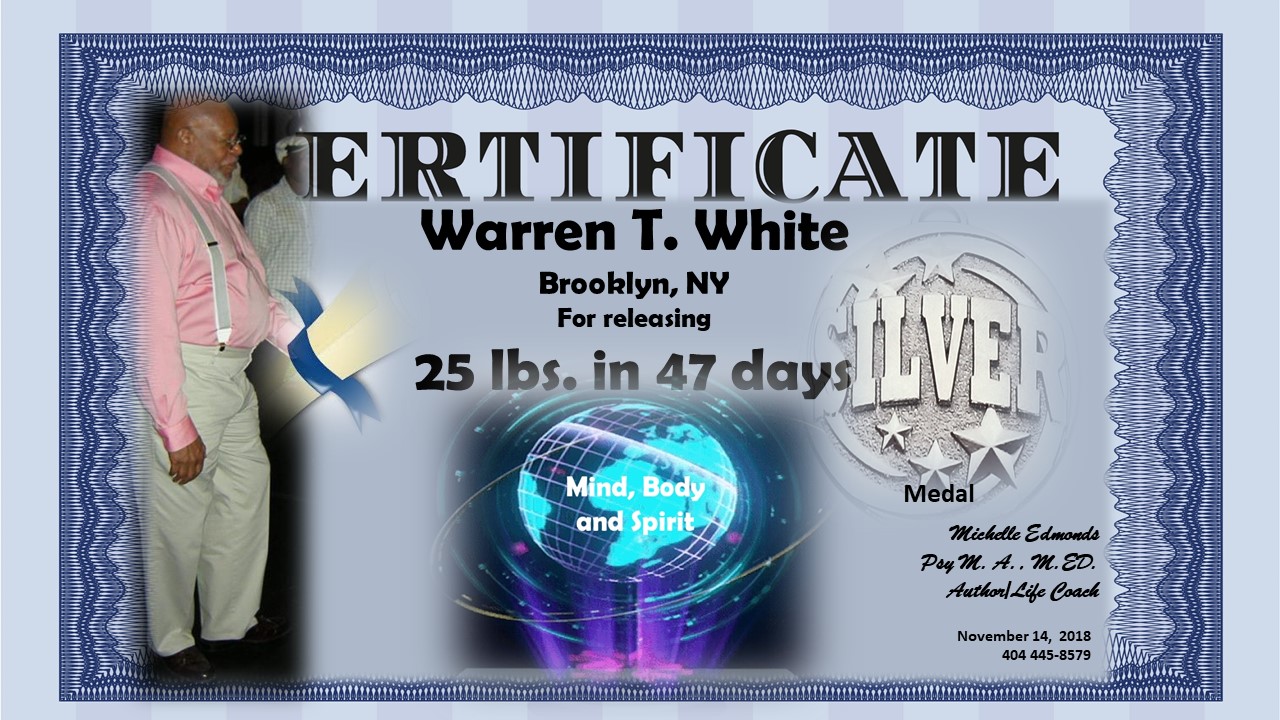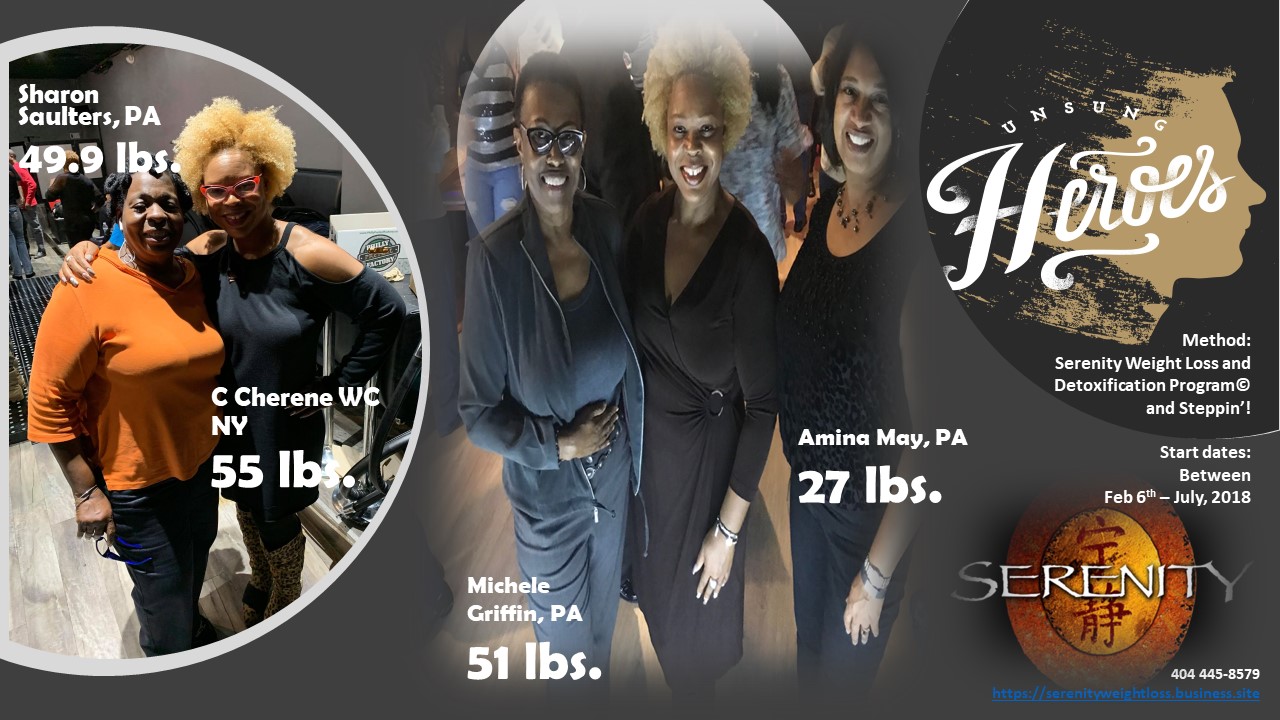 We collaborate with BUYER's CHOICE Gourmet meats who deliver Paleo meats and frozen entrees to your door. Currently available in hot'LANTA only! Visit them and like their page @ FB @ https://www.facebook.com/buyerschoiceandserenityweightloss/
REAL TEAM MEMBER examples of how we eat. Clean, but Normal!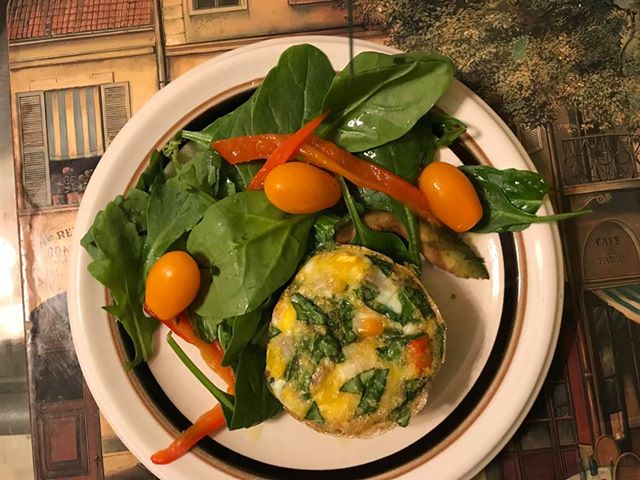 Our CORE VITAMINS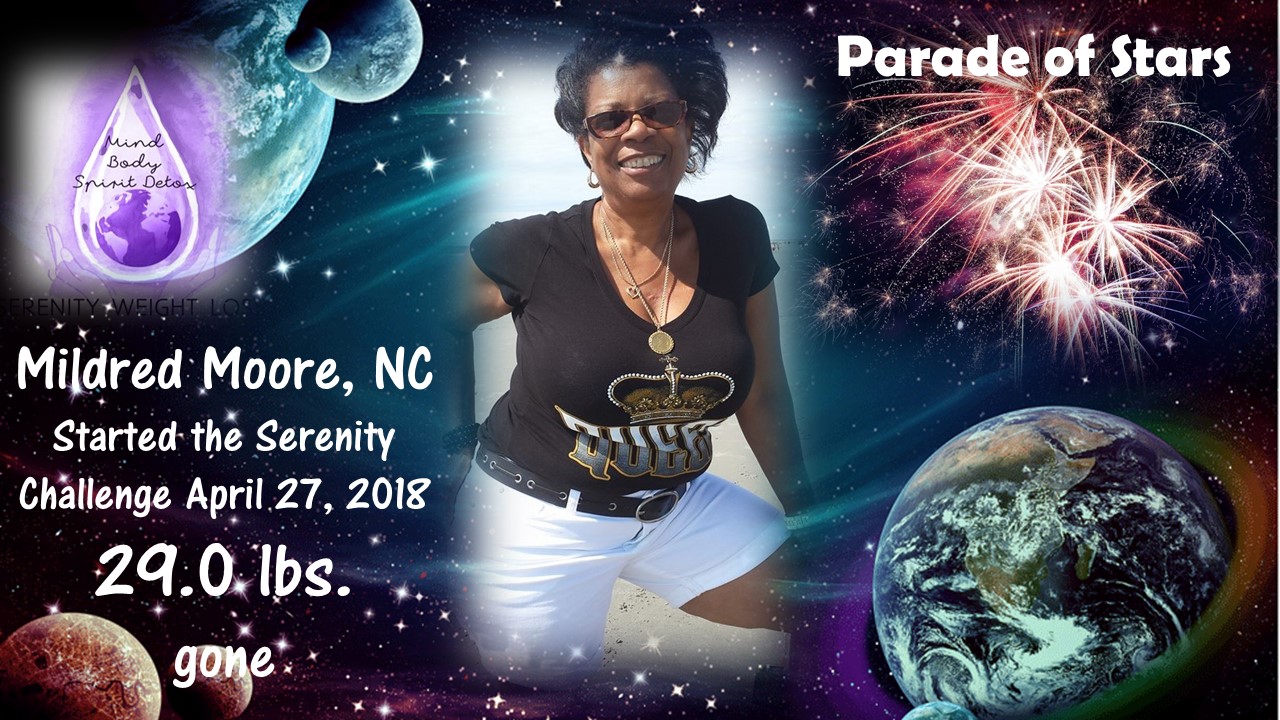 TERMS and CONDITIONS for ENROLLMENT
Apologize, but we have a no refund policy on services
Also, we do not give credit for unused days or sick-time, vacations etc.