Description
---
This October, we're breaking conference rules.
Join us for SERENDIPITY, a unique, two-day summit where over 70 speakers host personal and professional development workshops and salon-style sessions for women across ages and industries to learn, connect and get inspired!
We're taking over ten houses throughout San Francisco to host a series of salon-style workshops, conversations, and activity-based networking events. With your 2-day all access pass, you'll get a personalized schedule catered to what you need to grow personally and professionally. In addition to four half-day sessions with inspiring hosts, you'll also have lunch and coffee meetups with someone hand-picked specifically for you, an intimate dinner with 20 attendees, and a glass of bubbly at our closing happy hour.
Visit guildserendipity.com to see all our hosts and partners.

GUILD members receive preferential pricing on all passes and tickets for SERENDIPITY. Find out more about becoming a member here.
Entrepreneurs can apply to participate in the FOUNDERS MEET FUNDER's house Founder's Lounge and receive a special discount.
Can't attend two full days? We've got partial passes, dinner and happy hour tickets, too!
---
WORKSHOPS
FROM IDEA TO IPO with Rachel Sheppard
TAKING THE LEAP with Lizzy Okoro
COME BACK WITH CONFIDENCE with Patty White & Debbie Siegel
FIND YOUR INNER ARTIST with Chelsea McKenzie & Laura Jane Klassen
​READY TO BE A THOUGHT LEADER? with Denise Brosseau
THE ART OF CORPORATE STORYTELLING with Patti Sanchez & Andy Raskin
BS 101: The Basic Science of Making It Up As You Go with Kimberly MacLean
CAUSE CONNECT with Kaego Rust, Magali Mathieu & Miriam Stone
CREATIVE WORKSHOP with Inspiring Leaders in the Non-Profit World
TOOLS FOR TRANSPARENCY with Amanda Canning, Karla Mora & Cristina Samper Pearl
THE PERFECT PITCH with Lisa Wang & Mark Reinstra
THE FOUNDERS' LOUNGE (application only) with Ooshma Garg, Anne Cocquyt, Anne DeGheest, Terri Mead & more!
PIVOTUP! with Kim Kleeman
EVALUATE YOUR STARTUP with Denise Gershbein & Jonathan Littman
BUILD YOUR WEB PRESENCE with Kate Bunina
I MADE AN APP. NOW WHAT?! with Jeanne Lewis, Tash Jefferies, Roz Chinchiolo, Caroline Ingeborn & Yann Kronberg
BEYOND PINK: MARKETING TO WOMEN with Christina Topacio, Dava Guthmiller, Estrella Jaramillo & Anna Duckworth
NEXT GENERATION LEADERSHIP with Kate Bryne & Elise Rankin
HEALTH & WELLNESS with Lane Kennedy
CAREER COACHING with Svetlana Saitsky
BRANDING BRILLIANCE with Theresa Piasta & Maria Ross
THE POWER OF INFLUENCERS with Angie Hilem, Ida Linden, Chad Sahley & Chantelle Tankson
TASTES BETTER TOGETHER with Jen Pelka
NEGOTIATING YOUR FINANCES with Kelly Gushue
INVEST LIKE A WOMAN with Hoda Mehr
THE FUTURE OF FINTECH with Asya Bradley
CROWDFUND YOUR DREAM with Kate Drane, Liz Klinger & Kim Johnson
IN THE BUSINESS OF CHILLING with Mo Seetubtim, Jing Lee & Natasha Chantlein
ESSENTIAL OILS INSPIRATION with Kimberly Rose
MEDITATION AT WORK with Dana Marie Nielsen
FIND YOUR HAPPY PLACE with Vanessa Loder
---
Thanks to our sponsors: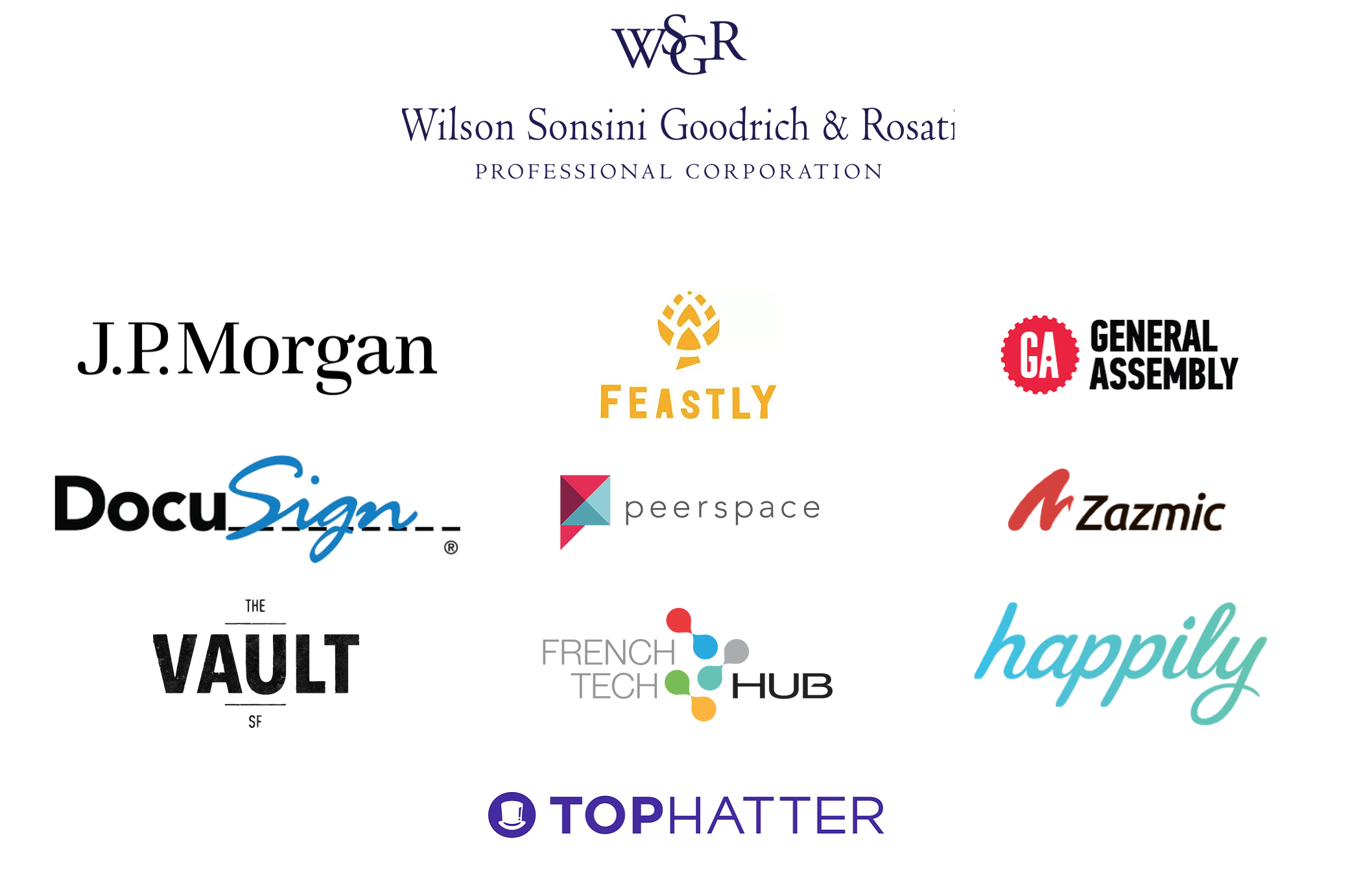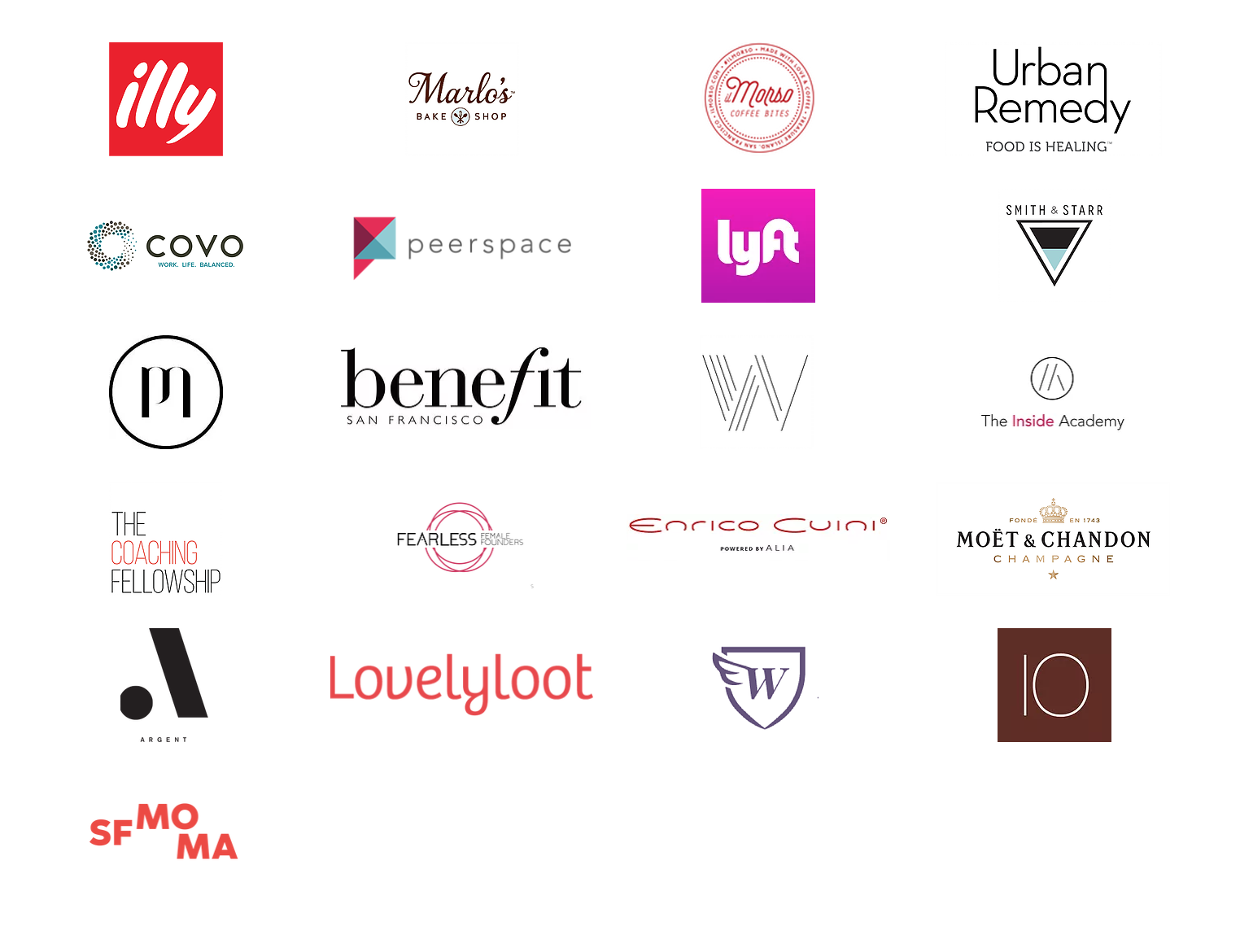 ---