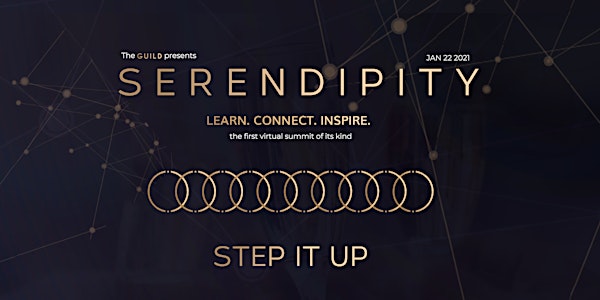 SERENDIPITY 2021 - VIRTUAL SUMMIT
Join this one-of-a-kind virtual summit for female entrepreneurs, womxn leaders and investors and take your business to the next level.
About this event
SERENDIPITY is returning in a quarterly virtual format after the huge success of our virtual summit in September 2020.
The personal and professional development summit hosted by the digital networking platform GUILD will unite GUILD members and interested entrepreneurial women, investors and leaders across experiences and industries with personalized online workshops, curated networking meetings, engaged discussions, talks, and a virtual co-founder and investor lounge.
WHO SHOULD ATTEND?
- Entrepreneurs
- Leaders and Aspiring Leaders
- Side Hustlers with ambitions to grow
- Late-stage entrepreneurs to learn and give back
- Startup ecosystem partners
- Angel Investors and institutional investors
- Innovators
The GUILD will host a day full of actionable content, virtual salons in"Entrepreneurship", "Investing", "Leadership," and  "Self-Care".
SUMMIT 1/22/21
AGENDA (all times in PST)
9:00am - 10:00am Lightning Talk and Fireside Chat with GUILD community members
Step It Up - with Anne Cocquyt
Dare To Think Purple - with author Danielle Kristine Toussaint
Community Building Secrets - with #WeAllGrow Latina Founder Ana Flores
Being CEO - Fireside Chat with Evofem CEO Saundra Pelletier
10:00am - 11:00pm Entrepreneurs and Leaders in Entertainment
11:00am - 12:00pm How to Land Press in 2021
12:00pm - 1:00pm Co-Founder Lounge
1:00pm - 2:00pm How to build your MVP without a technical co-founder
2:00pm - 3:00pm Guided Networking Experience with investors, speakers and GUILD VIP members
3:00pm - 4:00pm Step It Up - Startup 101 - Fundraising Secrets from Silicon Valley
Full agenda with detailed descriptions of what to expect and bios on the GUILD Platform https://letsguild.mn.co/
To access programming you must create an account on the GUILD (1 month trial).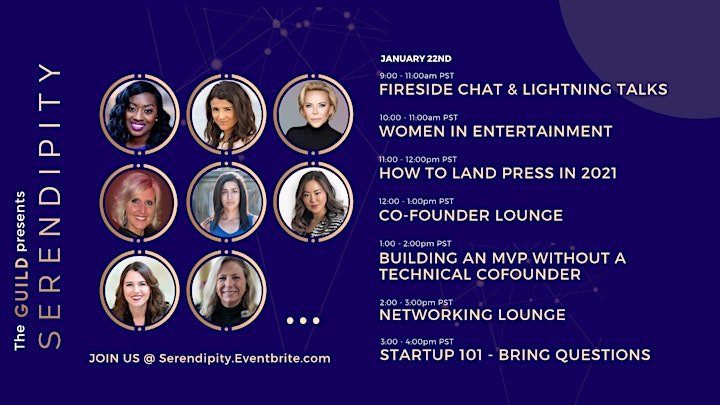 SPEAKERS - First Announcements:
Saundra Pelletier (Chief Executive Officer, President, and Executive Director of Evofem Biosciences (NASDAQ: EVFM))
Gloria Chou (Founder and Chief Strategist at Gloria Chou PR)
Nelly Yusupova (Founder TechSpeak for Entrepreneurs)
Danielle Kristine Toussaint (Author of Dare To Think Purple)
Ana Flores (Founder + CEO #WeAllGrow Latina)
Kim Lyons (Art Leadership)
Tara Rueping (Art Director at Warner Brothers Animation and Tribetoy Inc. co-founder)
Collette Michaud (Founder and CEO of the Children's Museum of Sonoma County
Vicki Dobbs Beck (Executive in Charge at ILMxLab)
Anne Cocquyt (Founder & CEO of The GUILD)
and many more to be announced shortly ...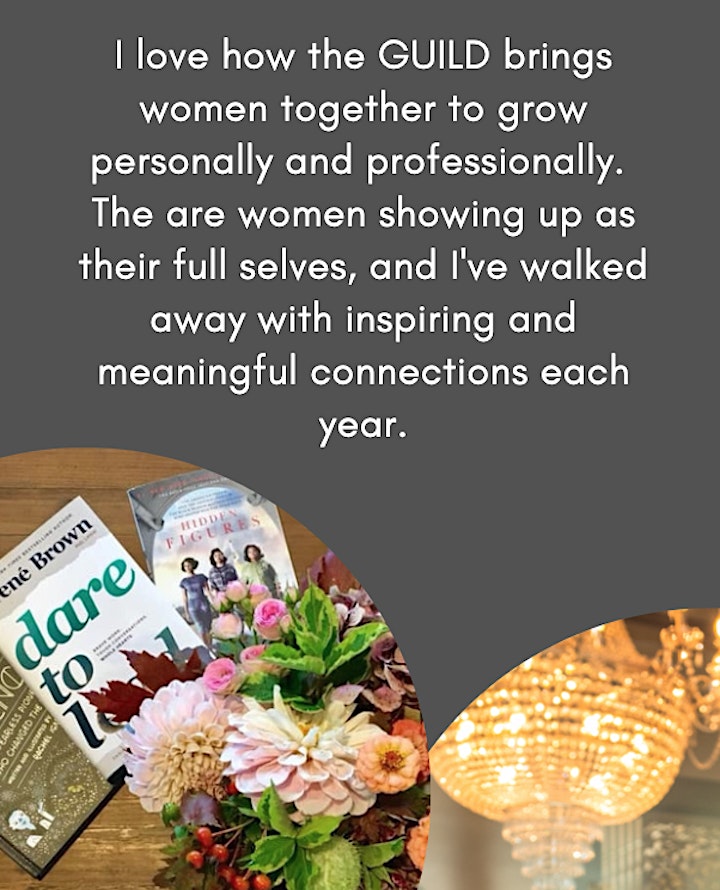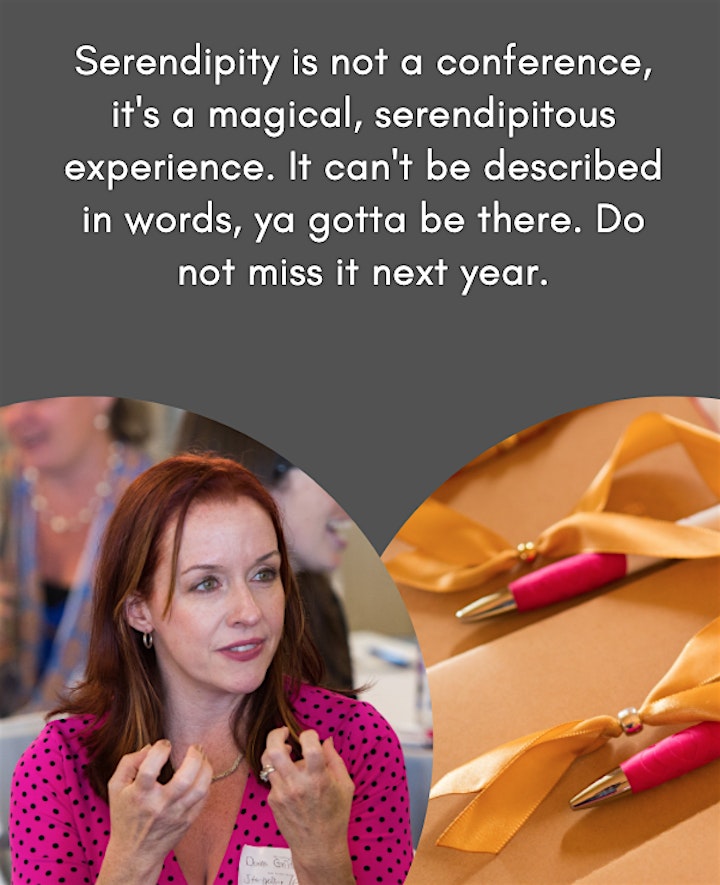 !!ACCESS TO SERENDIPITY IS FREE FOR CURRENT GUILD MEMBERS!! (Get your membership at https://letsguild.mn.co/)
__________________________________________________________
THE BASIC TICKET TO SERENDIPITY
Gives you live access to all sessions and networking lounges at the summit.
__________________________________________________________
Want access to ALL session recordings after the event?
Opt for a VIP ticket and enjoy 80+ hours of content and recordings from this summit and on your own schedule from past events, webinars, and summits.
__________________________________________________________
VIP TICKET INCLUDES:
- Access to all sessions at SERENDIPITY
- 80+ hrs of Recordings of this summit and past summits
- Access to thought leadership opportunities on the GUILD and partner communities
- $50K worth of lifestyle perks and SaaS discounts
- Free entrepreneurship courses on the GUILD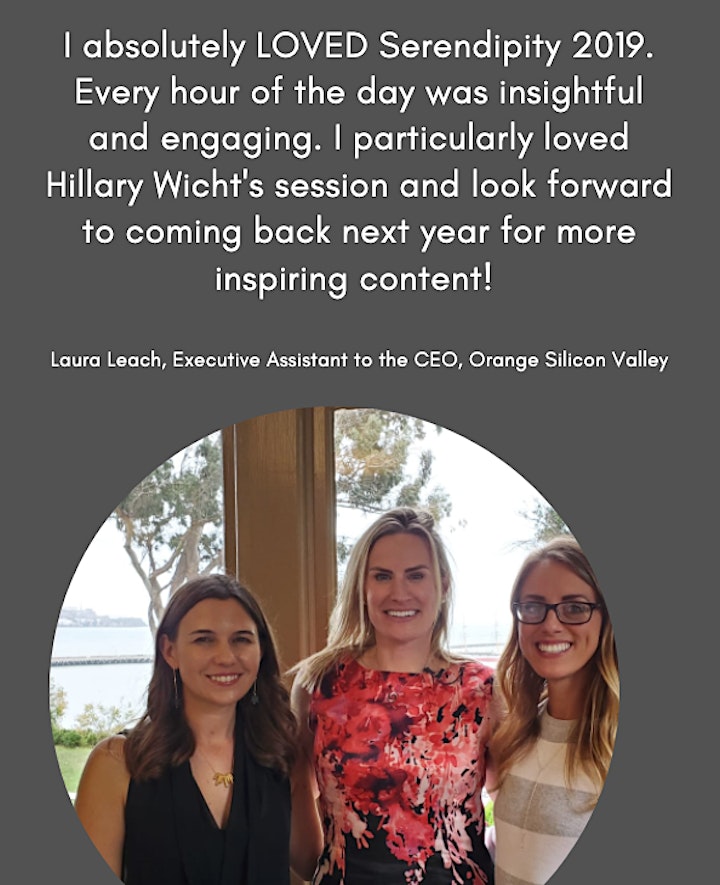 APPLY to join the CO-FOUNDER LOUNGE
Friday 1/22, 12:00 - 1:00 pm PST
Pitch your startup and your open co-founder position to a room full of startup aficionados and former founders.
Then join a table and have a conversation with interested co-founders.
FOUNDERS:
Prepare a 5 min pitch of your startups and who you are looking for to join your startup.
INTERESTED CO-FOUNDER CANDIDATES
Join the session, listen to the pitches and join the founders after their pitch at a virtual table to ask more question and tell them more about yourself.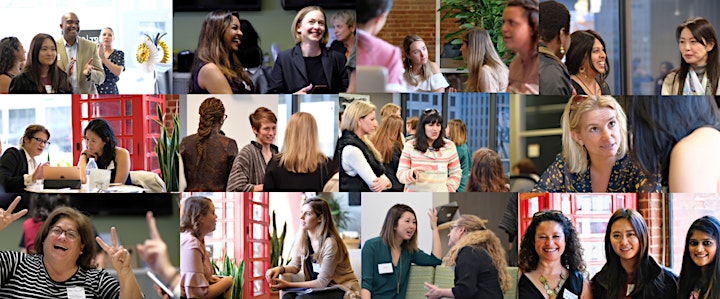 GUILD VIP LOUNGE
January 22, 2:00 - 3:00 pm PST
Guided Networking Experience with investors and GUILD VIP members.
STEP IT UP - STARTUP GROUP COACHING
January 22, 3:00 - 4:00 pm PST
Bring your questions and get live advice from startup founders and investors.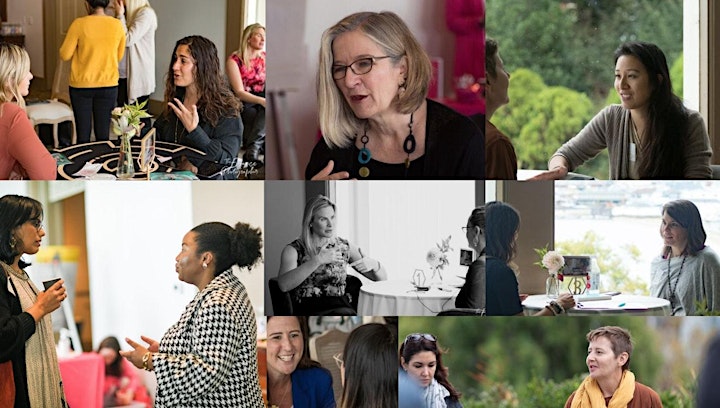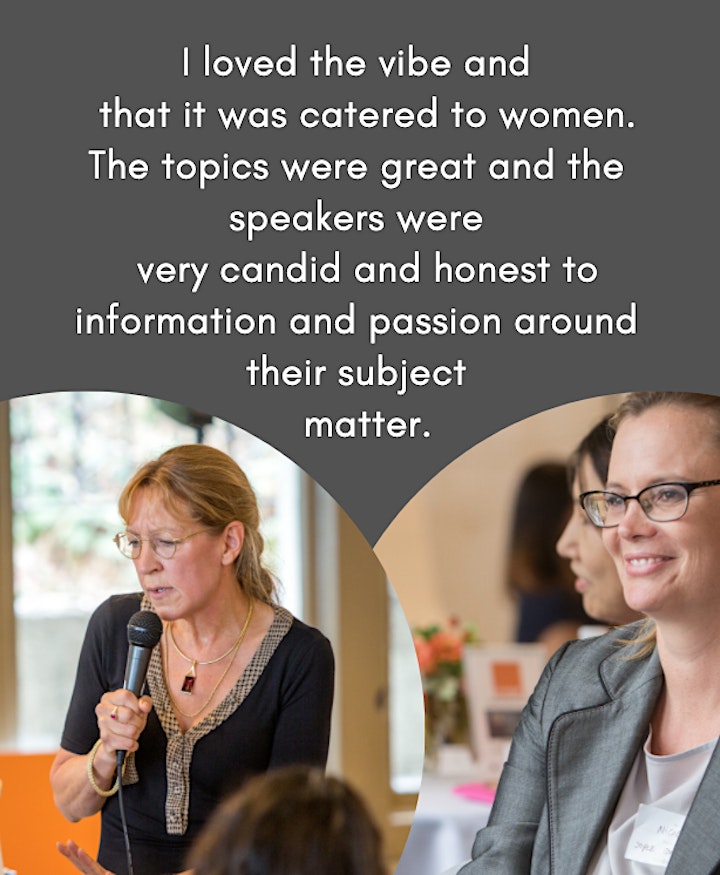 VOLUNTEER
Want to give back to the community and get involved, hone a skill and be a mover and shaker behind the virtual scene at SERENDIPITY? Apply and join us. Many different roles are available from media manager to zoom host and speaker liaison.
Apply to volunteer: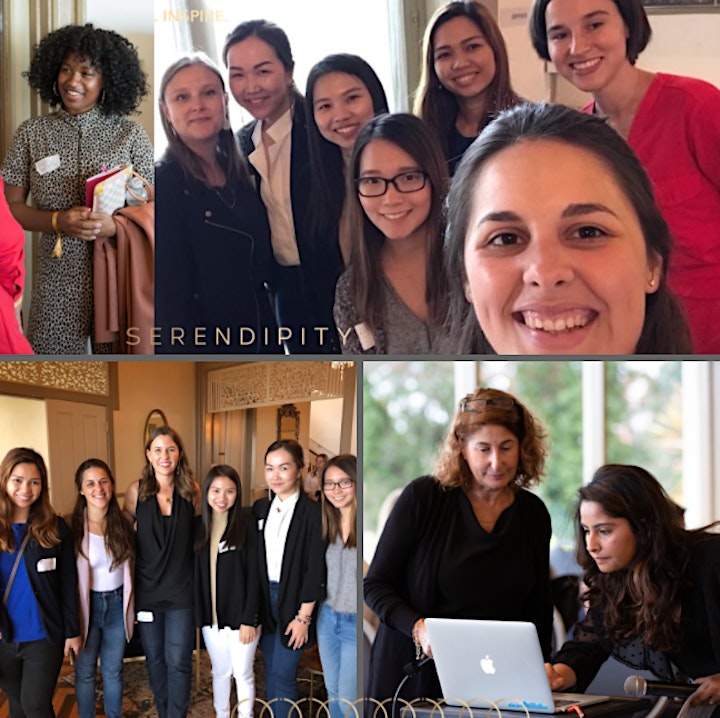 THANK YOU TO OUR SPONSORS!
Without you SERENDIPITY2020 would not be possible.
Each sponsorship from each of our sponsors underwrites scholarships for female entrepreneurs for the GUILD Academy entrepreneurship program.
We intend to create a full circle of value and tangible outcomes for all stakeholders in our community.
THANK YOU!
SPONSORSHIP
If you're interested in hosting a virtual session or in our digital goodie mag sponsorship, please contact us here: info@theguilded.org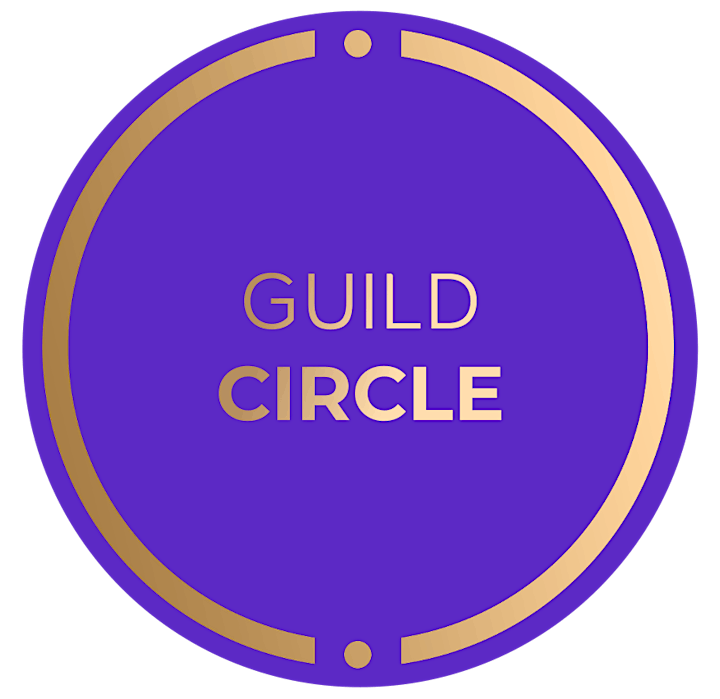 PRE- AND POST CONFERENCE ENGAGEMENT
Join a GUILD Circle
Join a GUILD circle before the summit and find a like-minded group of co-instigators to experience the event together and share your insights, learnings and experiences. 
Start your own circle.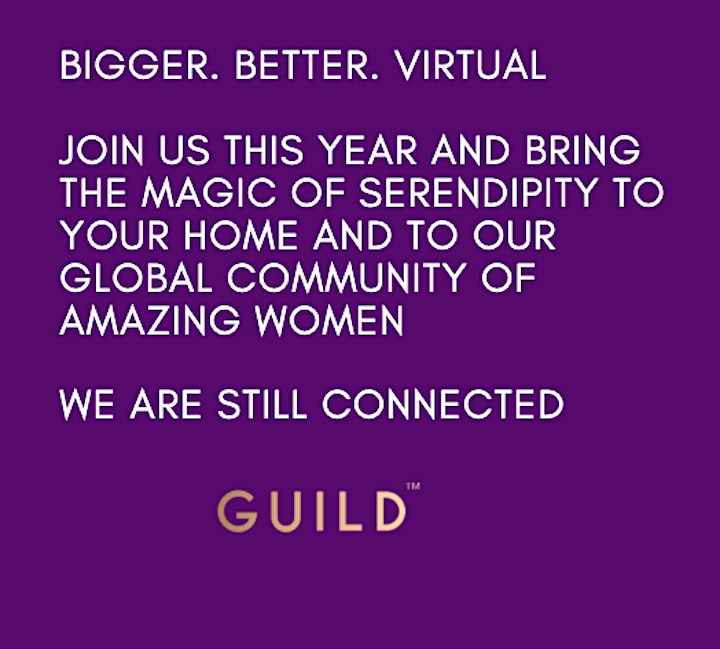 About The GUILD:
The GUILD expands women's careers and lives through the power of AI, to create smart, human connections. With our 1:1 introductions, we are on a mission to make networking less awkward and more convenient for professional women. We host over 100 events each year aimed at providing our members with the opportunity to gain skills, promote their businesses and organizations, and share best practices in a unique atmosphere. For more information or to attend an event, visit us in the GUILD.
Inspired by a need for change in the traditional online summit, The Guild proudly considers SERENDIPITY an "unconference," breaking the stereotype of boring zoom conferences. Instead, the conference is centered around three important values of development: learn, connect, inspire. Each attendee leaves SERENDIPITY having shared authentic conversations with both speakers and attendees, developed legitimate connections to follow up with, and feel inspired to take their business to the next level.
By participating in this event, you agree to abide by the GUILD's Terms & Conditions. This means that we will send you emails about the event and add you to our bi-weekly newsletter. Your photo might be taken and we reserve the right to use it. More information in the Terms & Conditions.
You also agree to the GUILD's code of conduct, which is a respectful, harassment-free, open-minded code of connecting with others.