Event Information
Location
San Francisco
General's Residence - Fort Mason
San Francisco, CA 94109
Description
SERENDIPITY is coming back to San Francisco with a personal and professional development conference hosted by the digital networking platform GUILD. This summit will unite more than 500 women across experience and industries with personalized workshops, experiences, curated networking meetings, engaged discussions, talks, family-style dinners, and an opportunity-filled cocktail reception.
The magic behind these connections is both the catalyst of serendipitous in-person conversations and the GUILD's AI-powered networking algorithm that coordinates 1:1 introductions between like-minded women. This combination empowers women of all ages, across all industries to build their network to achieve their goals.
The GUILD will host salons in a beautiful location overlooking the San Francisco Bay. Each salon focuses on a cross-industry area of development from "Investing", "Emerging Tech", "Entrepreneurship", "Leadership," to "Self-Care" with intimate, salon-style workshops, panel discussions and activity-based networking with mentors, entrepreneurs, investors and coaches.
Like last year, we're inviting engaging workshop hosts and thought leaders to participate and share their experiences and participate in the event.
---
AGENDA

WakeUp Experiences & Breakfast​
​
8:00 am Facial Yoga with ELSI - Elsa Jungman (Founder Elsi Beauty), Karin Karlsson (Certified Yoga Teacher)

8:00 am Networking for Introverts - Stephanie Thoma (IRL Connection Advocate)

8:00 am The Be•ology of Living Your Intention - Ruchi Puri (Integrative Women's Wellness Advisor)​
​
---
Panels and Talks ​
9:00 am Welcome - Anne Cocquyt (Founder The GUILD)

9:15 am Emerging Tech Leaders - Nitasha Syd (Founder, Unboxd), Robin Parisse (Women Speak Tech), Lauren Pfeifer (VC investor | AI/ROBOTICS geek), Veni Singh (VP, Product and Engineering at Volition Beauty), Alex Eremia (Founder & Data Scientist), Julia Bossmann (Entrepreneur In Residence at Singularity University)

11:00 am Inspiring Leader Lighting Talks - Arjita Sethi (Founder, Equally), Shakeya McDow (VP Strategy, Kaiser), Sonya Satveit (CEO/Founder Qanik DX Inc.), Komal Ahmad (Founder & CEO Copia)

Conversation: Sally Rogers (Founder Parsnip), Komal Ahmad, Patta Arkaresvimun (Founder, BiteUnite), Tracy Lawrence (Founder and CEO of Chewse)

12:30 pm FemTech Lunch Conversation - Kara Goldin (Founder and CEO Hint, Inc.), Kirsty Baquero-Nichol (Media Strategist), Rebecca Story (Founder Bloomi), Liz Klinger (Founder Lioness), Lauren Weiniger (Founder SAFEHealth)

2:00 pm Investing In Change - Conversation, Anke Huiskes, (Aletta Angels), Trish Costello (Portfolia) , Janine Firpo (Next Wave Ventures), Lyndsey Boucherle (Better Ventures), Syl Yip (Uplift Investing)
Talk: Think Like An Investor. Ha Nguyen (Founding Partner, Spero Ventures)

4:00 pm Conquering the Boardroom - Shannon Gordon (CEO theBoardlist), Julie Castro Abrams (Women Who Lead), Shannon Nash (CFO Inside Source), Lisa Violet (Board Member Girls Scouts of California)​​
​
---
Workshops
​​
9:00 am Rock Your Business Model - Maaike Doyer (CFO & Strategy Designer, Business Model Canvas)

11:00 am ​The Thought Leader Formula - Robin Farmanfarmaian (Professional Speaker, Entrepreneur, Angel Investor and Author)

2:00 pm Is Your Voice As Powerful As You Are? - Hillary Wicht (Executive Voice Coach)

2:00 pm Quick Pitch – Don't be Caught Pitchless! - Donna Griffit (Corporate Storyteller)

4:00 pm How to Coach Yourself Using the Tool of STORYTELLING - Svetlana Saitsky (Coach - This Is It)
​
---
Experiences​
9:15 am How to say "no", so you can say "yes" to what matters - Sara Holtz (Podcast Host)

9:15 am Tools for Effective and Transformational Leadership - Anne Klint (Energetic Healer and Coach)

11:00 am Unleash Your Creativity and Collaborative-ness through Painting on Silk - Ellen Brook (Artist, Designer and Creativity Workshop Leader)

11:00am Write Your Own "User Manual" to Make Your Team Less Anxious and More Productive - Ramona Shaw (Leadership and Performance Coach)

11:00am Heal Your Impostor Voice, Kill Your Gremlin, Maria Bailey (Career Coach)

2:00 pm Managing Humans: Essential Skills for New Managers - Kim Nicol (Mindfulness and Communication Coach)

2:00 pm Author Reading - Piloting Your Life - Take the controls and be the pilot in your own life - Terri Mead (Author, Investor)

2:00 pm Push Pause: Learn to yearn and be more satisfied, for good! - Rachael O'Meara (Transformation leadership and executive coach)

4:00 pm Sex Love and Leadership - Michèle Taipale (Catalyst, Connector, Coach)
---
*Lounges
Apply once you received your ticket - limited seats available​
9:15 am Product Expert Lounge - Tatyana Mamut (Head of Product Nextdoor), Connie Kwan (Product Maestro), Janet Ryu (Allume), Lauren Lee (Care), Shu-Yi Zhou (LinkedIn)

11:00 am Coaching Lounge - Arjanne van der Plas, Kim Nicol, Hillary Wicht, Anne Klimt, Svetlana Saitsky, Rachael O'Meara, Jessica Lustbader

4:00 pm Founder Funder Lounge Ha Nguyen (Spero Ventures), Trish Costello (Portfolia), Lyndsey Boucherle (Better Ventures), Janine Firpo (Next Wave Ventures), Allison Steitz (BRV Ventures), Anke Huiskes (Aletta Angels) and many more
(APPLY HERE - 50 investors and entrepreneurs)​
​
---
Happy Hour
5:30 pm - 7:30 pm

FemTech, Fashion and Startup Showcase with the following vendors:
---
Optional Roundtable Dinner
limited seats available - purchase your ticket before they run out. Choose your dinner before the event.
​
8:00 pm - 10:00 pm Roundtable dinners at various offsite locations in the vicinity of the event venue.
---


Reactions from last year's conference:
"My experience at Serendipity embodied the word to a t. With thought leader panels and interactive workshops, being fed breakfast and lunch from some of the best spots in the city, to a reception that exceeded expectations with bites, exhibits, raffle prizes and synergistic networking. I'll be back next year."
"I love being part of Serendipity. This is my second year of leading a session and I was thrilled to recommend the conference to every woman I know. It feels so different than other conferences I attend in ways that are hard to quantify or put into words. It is the embodiment of empowered women, empower women."
"If you could only go to one women's event every year - Serendipity would be the one thanks to it's unique combination of quality speakers, interesting talks and stellar network."
"I loved the opportunity to connect with other women in the startup ecosystem, and meet investors!"
"Having run dozens of conferences and attended hundreds, I can safely say that Serendipity was tremendous. The mix of great usable content, low stress introductions, and incredibly enthusiastic mutual support was something very rarely seen. Plus I was made very welcome despite my Y chromosome."
"Serendipity was, hands down, the best conference I have ever attended for my personal growth and development."
"Loved bringing together women with common interests but incredibly diverse backgrounds and career paths to learn and share together!"
"The caliber of speakers was extremely high. The community was vulnerable, courageous and very supportive."
"I really liked that the conference was geared towards women and helping us navigate a very complicated, complex corporate world."
"I loved the sincerity and professionalism of the people organizing and leading the workshops. The woman running The Emerging Technology workshops had amazing women present -- their businesses, their stories, their professionalism, their presentation skills and effectiveness. I loved learning about these technologies, have been out of tech for 10 years and my interest was reignited."
"Loved getting to know a lot of the women, loved that it brought people down to earth, made it accessible to network in authentic ways."
"Highly actionable sessions. Transformational experience with high quality content and the same incredible attendees of high caliber that I am matched with on the Guild. I loved the diversity and relevance of every session."
"Small groups, eclectic venues, personal touches, amazing accomplished speakers, cross-section of attendees, fun cocktail event, wonderful VIP dinner."
"The topics were different than any other conference I've been to. I absolutely LOVE the speakers during the Friday afternoon session on Company Culture. Most especially the ladies who spoke about diversity and inclusion. I was beyond inspired. Last, the session on self-care made my week. I've learned so many gems to help prevent me from burnout. I also LOVE the free gift and the acupuncture. Please continue this session next year!
"I love the whole conference. I was truly taken back by the women attending, their diversity, background, and openness to being at the space with no shield. It became a very emotional and uplifting weekend."
Inspired by a need for change in the traditional professional development conference, Guild proudly considers SERENDIPITY an "unconference," breaking the stereotype of lengthy stage presentations and 1,000 gala dinners. Instead, the conference is centered around three important values of development: learn, connect, inspire. Each woman leaves SERENDIPITY having shared authentic conversations with both speakers and attendees, developed legitimate connections to follow up with, and feel inspired to innovate their industries.
If you're interested in hosting a salon, happy hour or gift bag sponsorship, please contact us here: guildserendipity.com/sponsor.
Lounges:
PRODUCT LOUNGE
9:15 - 10:30am Product Expert Lounge

- Tatyana Mamut (Nextdoor), Connie Kwan (Product Maestro), Janet Ryu (Allume), Lauren Lee (Care.com)
Keynote: Building Products with Purpose - Tatyana Mamut

As a part of the GUILD's mission to connect, we are offering speed product advice sessions to connect entrepreneurs with seasoned product leaders to discuss best practices or a specific challenge.
Join us in the Product Lounge and meet product leaders and designers from across the Bay Area who offer guidance towards your product goals.
You're invited to participate in speed dating-style advice sessions in various areas such as product, design, and UI/UX. Come prepared with wireframes, your laptop, or roadmap and a specific question for your product advisor.
What: 20 minute speed coaching sessions with 10 exceptional product leaders
SPONSORED BY PENDO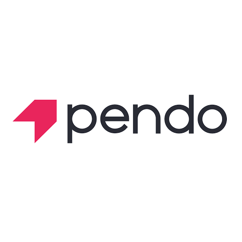 COACHING LOUNGE
11:00-12:30pm Coaching Lounge - Maria Bailey, Arjanne van der Plas, Kim Nicol, Hillary Wicht, Anne Klimt, Rachael O'Meara,

Ramona Shaw
Did you know that being coachable is a fundamental character attribute for success - in any field?
Join us in the Coaching Lounge and meet professional coaches from around the Bay Area who offer guidance towards the goals that you've set for yourself… and maybe even a few you haven't considered.
You're invited to participate in speed dating-style coaching sessions in various areas, including health, wellness, professional development, relationships, business, finance, beauty and fashion.
What: 15 minute speed coaching sessions with 10 exceptional coaches
FOUNDER FUNDER LOUNGE
4:00-5:30pm Founder Funder Lounge (APPLY HERE

https://getguilded.typeform.com/to/BYWbge

) Ha Nguyen Spero Ventures, Trish Costello Portfolia, Lyndsey Boucherle Better Ventures, Janine Firpo Next Wave Ventures, Allison Steitz BRV Ventures, Anke Huiskes Aletta Angels and many more
Anyone who's gone searching for funding knows that investors are looking for the right person to invest in, more than the right company. So it's key for you to meet and build a trust relationship.
We democratize access to investors by offering speed pitching sessions to connect entrepreneurs with angel investors and VCs (pre-seed round - Series B). APPLICATION REQUIRED.

What: 15 minute speed pitching sessions with 25 exceptional investors


Thanks to our sponsors and community partners!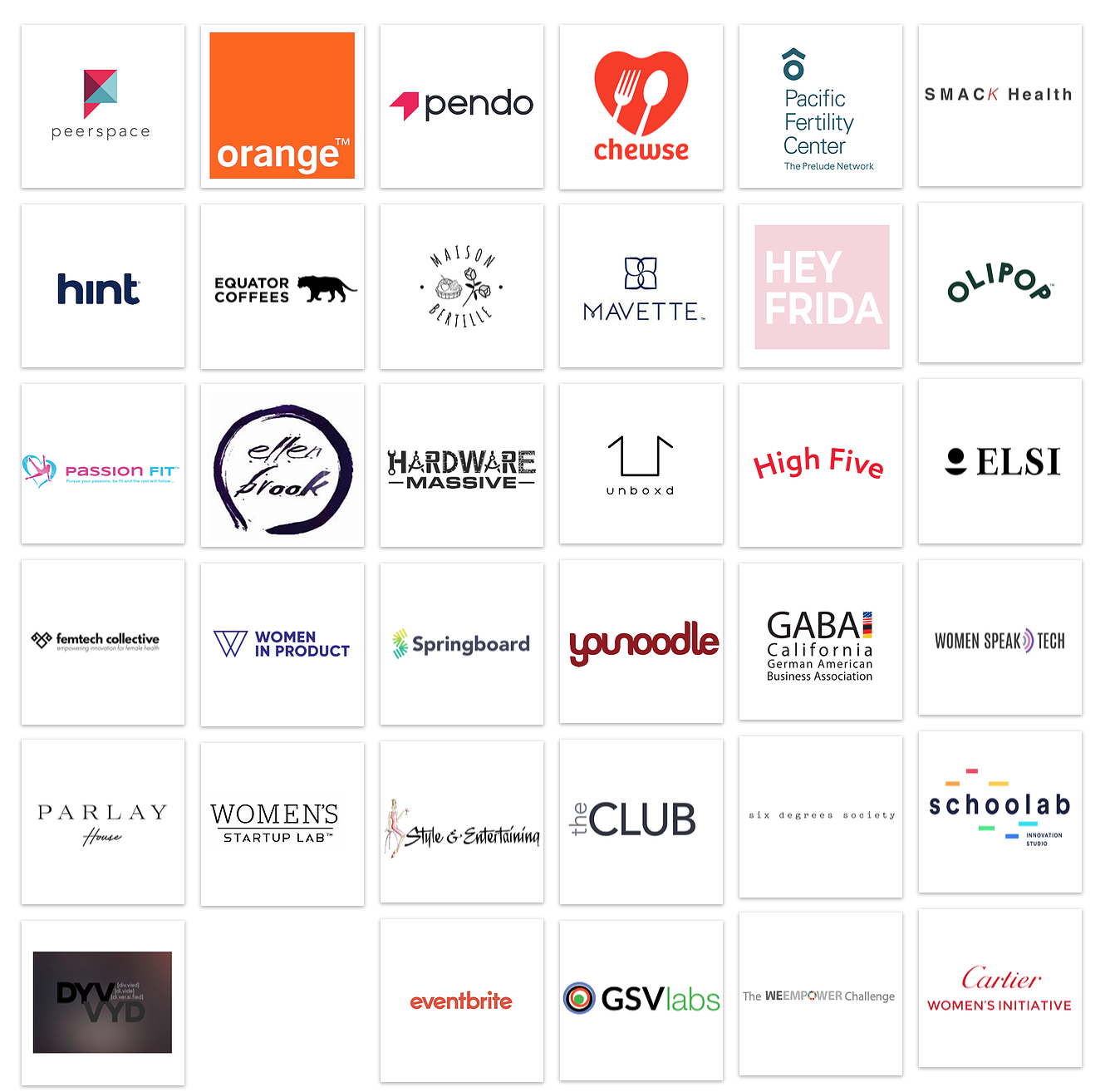 Thank you Hey Frida, Maison Bertille, Olipop for sponsoring healthy snacks and breakfast!

Thank you

Femtech Collective

for organizing the FemTech lunch conversation and the FemTech Showcase (to be announced).

Thank you to all our media and community partners for spreading the word!
---
About The GUILD:
The GUILD expands women's careers and lives through the power of AI, to create smart, human connections. With our 1:1 introductions we're on a mission to make networking less awkward and more convenient for professional women. We host monthly activity-based networking events aimed at providing our members with the opportunity to gain skills, promote their businesses and organizations, and share best practices (and a glass of good wine) in a unique atmosphere. For more information or to attend an event, visit guildserendipity.com

Visit guildserendipity.com to find out more about SERENDIPITY 2019.

---
By participating in this event, you agree to abide by the GUILD's
Terms & Conditions
. This means that we will send you emails about the event and add you to our bi-weekly newsletter. Your photo might be taken and we reserve the right to use it. More information in the
Terms & Conditions
. You also agree to the GUILD's
code of conduct
, which is a respectful, harrassment-free, open-minded code of connecting with others.
Date and time
Location
San Francisco
General's Residence - Fort Mason
San Francisco, CA 94109
Refund policy
Organizer of SERENDIPITY 2019
Networking doesn't stop when the doors close!
The GUILD is the fastest growing network for professional women.
Join our global platform of courageous women to learn, connect and grow together. No matter if you are looking for a business partner, investment opportunity, a career transition, leadership coach, co-founder, talent or a new friend we hope you will find your tribe on our brand-new community platform. Join our unique 1:1 match-making service, say hi! at chapter events and join in the conversation online.
Ideal for executives, career women in transition, job searchers, small business owners, investors and entrepreneurs.
Join us at one of our unique networking events hosted by the GUILD