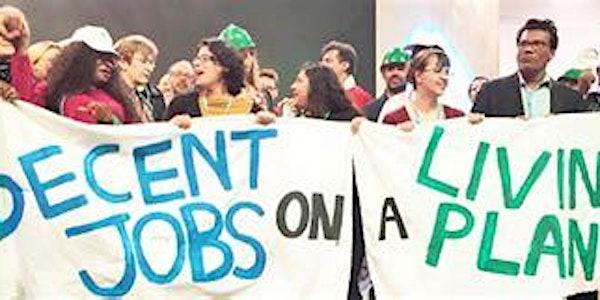 SERA, Labour's environment campaign - Scottish AGM and relaunch
Hear Mercedes Villalba MSP then help relaunch SERA Scotland at our AGM
About this event
POSTPONED!!
The Labour Party has decided that activities should be suspended for this period; and this date is now a bank holiday. A new date will be notified
SERA Scotland AGM and online meeting
Socialist policies to tackle climate change and protect nature in Scotland, now.
Guest speaker: Mercedes Villalba MSP, Shadow Minister on the Environment and Biodiversity
Followed by AGM of SERA Scotland (for members of SERA)
• Are Labour's policies both radical and realistic enough to properly tackle climate change?
• How can we link them to other priorities like the cost of living, reducing poverty, health and promoting public transport?
• Can nature and the environment help win votes for Labour?
A lot of progress has been made to get the principles of a Green New Deal embedded in Labour policy. In Scotland, Labour has played a leading role in supporting trade unions pushing for a Just Transition in which workers are protected, inequalities are reduced and communities benefit.
But there is a lot more to do. We need to convince all in the Party of the importance of these policies and to integrate sustainability into their vision of the future. We also need to ensure that voters see that Labour's green credentials are as strong as any party's.
Supporters of SERA in Scotland are organising this AGM to kickstart education and campaigning on these issues. We want to increase SERA membership in Scotland and to encourage environmentalists and climate change campaigners to vote for Labour.
Membership of SERA is open to anyone eligible to join the Labour Party - Join us! via our website https://www.sera.org.uk/