Join the PSC for 4 Workshops focusing on Restorative Practices, Social Emotional Learning (Self-Awareness), Systemic Trauma, and Self-Care.
About this event
You are invited to four, FREE 75 min virtual workshops. Each day, we will focus on a strategy or way of being that will help you create more positive and restorative schools, classrooms, and communities.
Each series is 3:30-4:45 Monday-Thursdays. The zoom link is the same!
This month, we will be taking a day to:
Monday, September 27th: Take Care of yourself with YOGA & take some skills with you to add to your daily practice.
Tuesday, September 28th: Practice strategies to help yourself and students build Self-Awareness and Social and Emotional Learning.
Wednesday, September 29th: Learn how Macro and Systemic Trauma impact students, staff, and school leaders.
Thursday, September 30th: Learn and explore how Fair Process and Restorative Approaches can help build community and buy-in for adults and student relationships.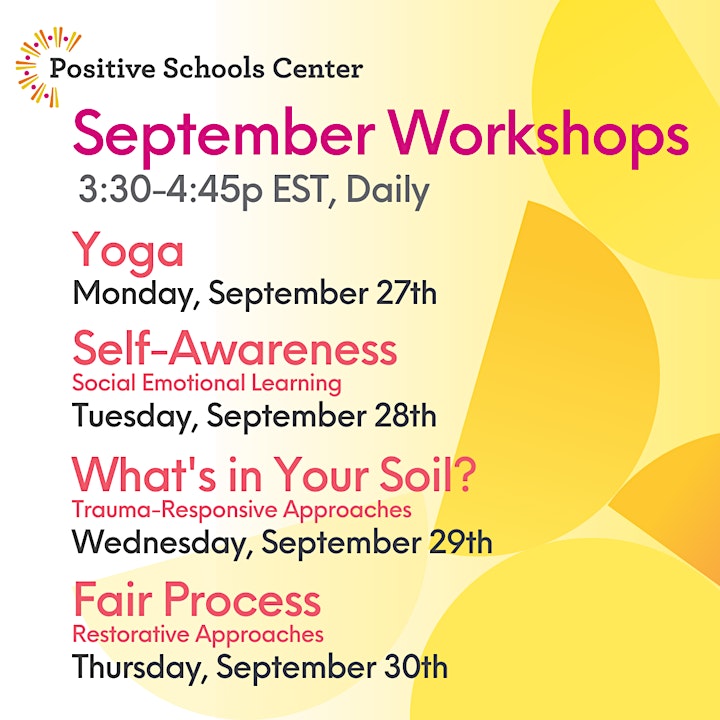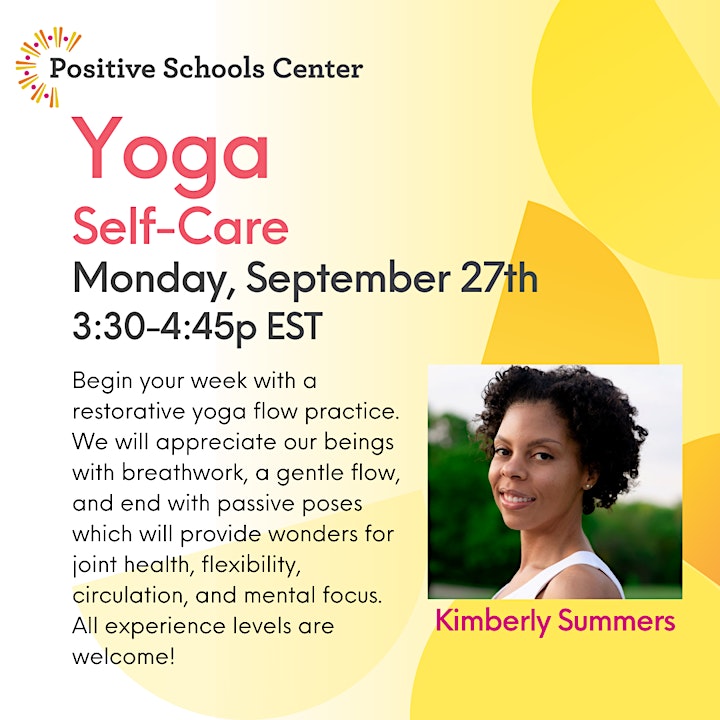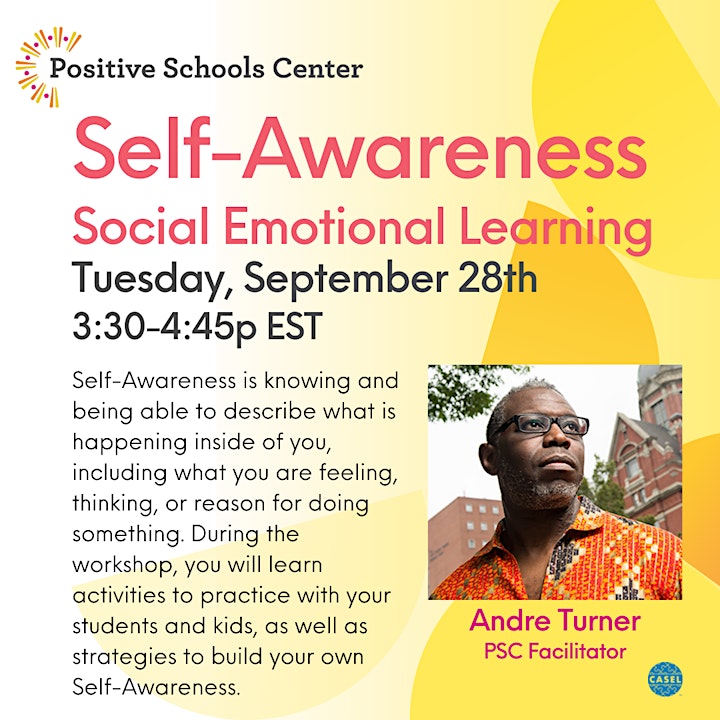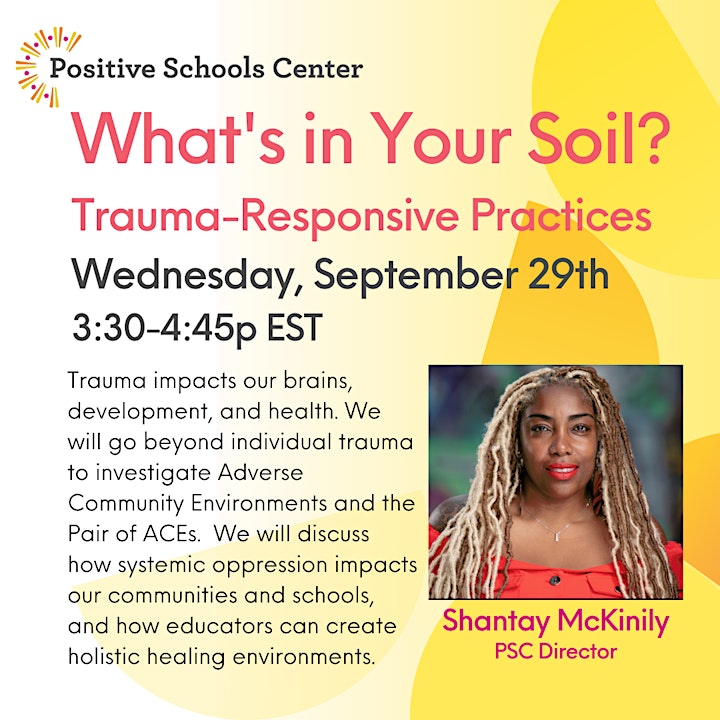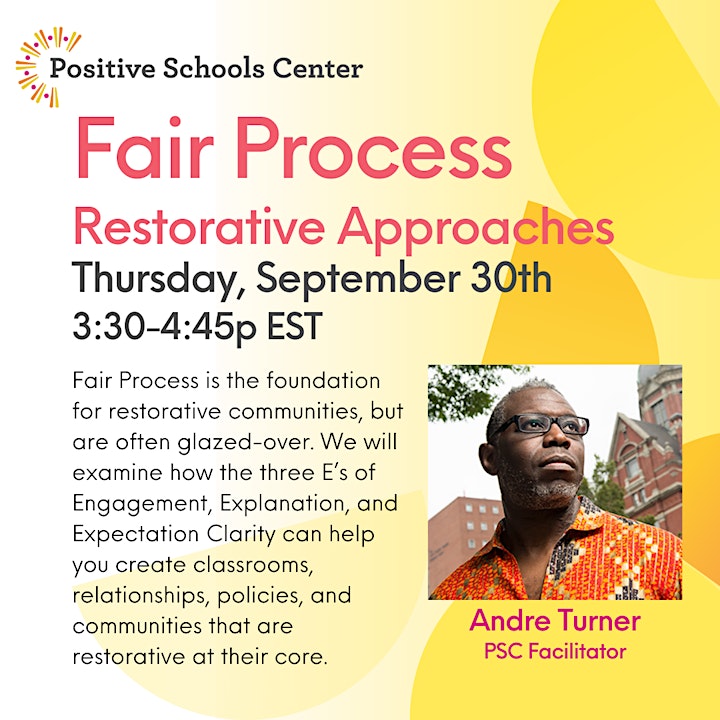 Organizer of September with the Positive Schools Center!
The Positive Schools Center wants to create Positive, Supportive, and Mindful learning communities: places in which students and school staff can connect with each other in a safe and positive environment in a mindful manner, positively develop as students and staff, and grow as student scholars and educational leaders. 
The Positive Schools Center aims to partner with school districts to identify and collaborate around issues related to school climate and punitive discipline, especially when those issues result in high rates of suspensions and expulsions. The Center has been developed to guide the school climate transformation of the K-12 school system in Maryland.