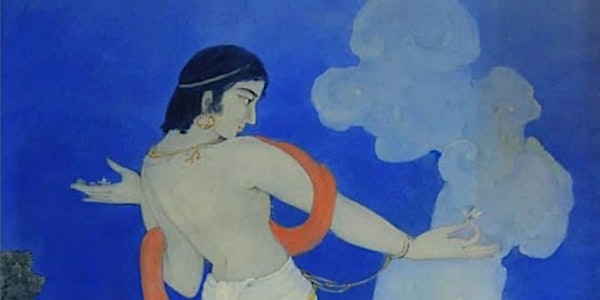 Multiple Dates
SEPTEMBER SANSKRIT INTENSIVE: THE MAGIC OF KĀLIDĀSA'S MEGHADŪTAM
This five-session intensive will introduce you to the magic of the Meghadūtam and Mallinātha's commentary.
About this event
There has never been, and will never be, another Kālidāsa, the most famous Sanskrit poet of all time. His best known and most loved poem is Meghadūtam, 'The Cloud Messenger'. We will introduce you to this wonderful creation, and will show you how Mallinātha's commentary works.
This intensive course will be suitable for students who have completed two years of Sanskrit at university level or equivalent.
Time: 9-10.30 am Canberra time (4-5.30 pm Los Angeles, 7-8.30 pm New York)
Date: Monday-Friday 6-10 September (Australia)
Sunday-Thursday, 5-9 September (USA)
Zoom: https://anu.zoom.us/j/4254611673?pwd=b7UYKALz3R8
Download the file here: https://cloudstor.aarnet.edu.au/plus/s/fE7pLeI6gbwgzpO
Image credit: Ram Gopal Vijayvargiya
Organiser of SEPTEMBER SANSKRIT INTENSIVE: THE MAGIC OF KĀLIDĀSA'S MEGHADŪTAM