Description
Building Resilience – Embracing Change
Since the seasons are changing, it is fitting that our theme for September is Change. This month our speaker will be Christine Pouliot, founder of Evocent.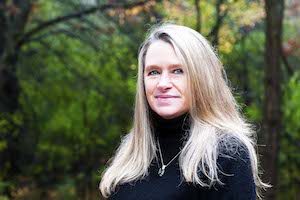 Change can be challenging, disruptive, uncomfortable, exhilarating and life changing. What's your preference? What if you could take control of how you are impacted by change? In this session you will have the opportunity to participate and play with some tools that may change how you look at change!

Christine is a member of NAPW, an executive and leadership development coach with 35 years of corporate experience. She has lived through her share of change which has transformed her life. Married at the age of 16 and divorced at the age of 18 with a second child on the way. A singled mom with 2 children, she started her career at Cargill at the age of 19. Married again at 21 and had her 3rd child before the age of 25. Christine is now single with 3 grown sons, 3 daughters-in-law, 6 grandchildren aging from 19-1 ½ (3 girls, 3 boys). In her career, she moved abroad, lived in Brussels, Belgium and has worked globally for over 30 years. Her role was impacted twice during her career and the last time she took the opportunity to exit and start her own business. She has a passion for serving companies, leaders and individuals as they maneuver disruptive changes in business and their careers.
Light appetizers will be provided by NAPW. Meals and beverges will be avaialbe for purchase.
You are welcome to bring a guest, but everyone must RSVP in order to attend. We need an accurate headcount in order to arrange staffing and configure the room. Help us keep our events free of charge. If your plans change, we request that your reservation is cancelled within 48 hours of the event.
Join us for a pleasant evening of conversation and inspiration with local NAPW Chapter members!
Date and Time
Location
CRAVE American Kitchen & Sushi Bar
1603 West End Boulevard
Saint Louis Park, MN 55416