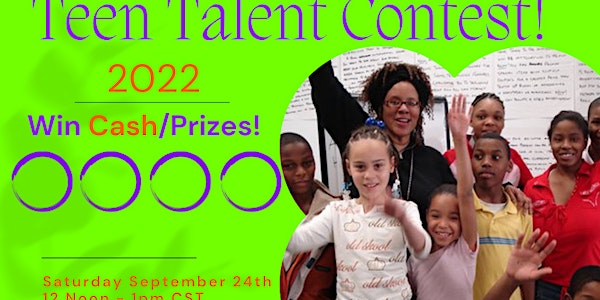 September Global Virtual Teen Talent Contest! Win Prizes! Cash! Scholarhips
September Global Virtual Teen Talent Contest
About this event
Invest VIRTUALLY in our youth!
We find plenty wrong with today's youth, but now we can change the narrative!
Help them help themselves! We all know some young people in the community!
Send in 1 minute video link via Youtube.com (your own channel! FREE!)
include the following:
Name , Age, City, Country and your talent displaying.
(Singing, Dancing, Acting, Rollerskating, Writers, Journalists, Photographers, Cinemaphotograpy, artists, etc.
email: HlnTvShow@gmail.com
Saturday September 24th 12 Noon CST