SEPTEMBER Day Care Emergency Preparedness Meeting

Saturday, September 21, 2013 from 9:00 AM to 11:00 AM (CDT)
Event Details
THIS IS OUR SECOND OFFERING OF THIS MEETING SET FOR SEPTEMBER 
Preschools and day care centers are an integral part of their communities. They have a great impact on the general health of their children and families. DuPage County Health Department (DCHD)  is responsible for developing plans for public health disasters/emergencies in the county and genuinely wants to become your local resource and partner to better address your center's needs. This presentation will inform you how DCHD can help you and your center during and after an emergency. You will learn your role on how to protect your children and families during a disaster, and how to continue your business operations to reduce the impact on the community after an emergency. DCHD is your local resource to help you during a health outbreak, to inform you on proper clean up after weather related incidents, they offer classes that help you with proper vaccination/immunization record keeping required by DCFS, and by offer preschool educational programs taught in your center.
This meeting is hosted by School Readiness Center. We are located at the corner of River Road and Aurora Rd in a residential area. We are diagonally across from Naperville's Safety Town. Below is a picture of our building.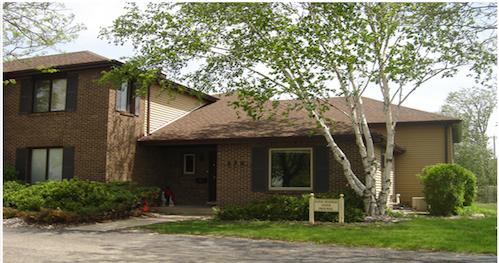 630-355-9141
schoolreadiness1@aol.com
www.schoolreadinesscenter.com
When & Where

School Readiness Center
430 S. River Rd
Naperville, IL 60540


Saturday, September 21, 2013 from 9:00 AM to 11:00 AM (CDT)
Add to my calendar
Organizer
Emergency Preparedness is of critical importance to the DuPage County Health Department (DCHD) as it encompasses many of our daily (standard) public health operations, and directly impacts our responsibilities and mission in dealing with incidents and disasters. All full-time and part-time employees are trained in emergency protocols. Employees have been assigned to various strike teams. These strike teams provide assistance to the agency during actual emergency operations. DCHD is an All-Hazard organization and is responsible for assisting DuPage County during emergency preparedness, prevention, protection, response, and recover operations.
The Health Department's planning initiatives are compliant with NIMS (National Incident Management System); the Homeland Security and Exercise and Evaluation Program (HSEEP). The agency readily participates in the multi-year exercise and training program. The agency participated in the Technical Assistance Review (TAR) performed by the Centers for Disease Control and Prevention (CDC) in 2008 and 2009 and earned a score of 92% and 100% respectively. The Health Department was the only and the first county in the state of Illinois to receive a perfect score. In July 2011, the Health Department once again achieved a 100% score