Description
COFFEE in the NEIGHBORHOOD seeks to draw women who are small business owners or a solo-entrepreneur. Also women who may be in transition from being someone else's employee to being her own boss. Or she may be working for others and seeks to be the best of the best! Whatever role she has in the marketplace, COFFEE in the NEIGHBORHOOD may be a good fit for her. If she's a woman of faith, it's definitely the RIGHT fit!
JOIN US THURSDAY, September 21, 2017: 11:00 - 12:30 p.m. at The Egg & I, Pointe Parkway, Carmel, Indiana.
After our brief summer break we are ready to get back in the swing of things with our September meeting. We will focus on collaboration and encouragement by hosting a roundtable discussion on marketing ideas.
You are encouraged to bring an item you use currently or plan to use in the future for marketing (a logo, newsletter, blog layout, business card, event flyer, etc.) Bring one piece to share with the group and be able to communicate the specific feedback you are looking for. We'll divide the group into small tables of about 4 (so bring 4 copies of your piece) so that we can really dig in and spend 5-10 minutes on each person.
This is going to be fun and constructive so wear your "creative hats" to help each other. Our goal is that you'll leave with great ideas and renewed confidence in your next marketing endeavor!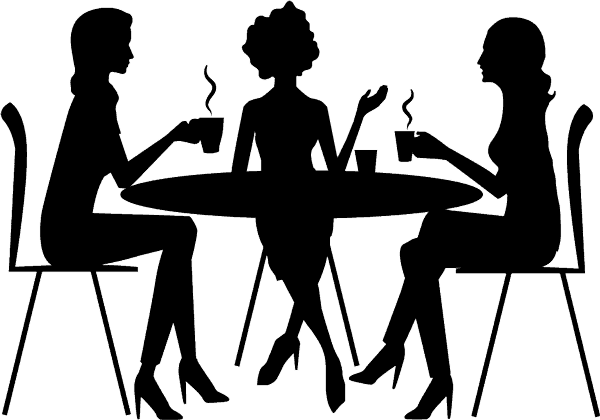 Join us!
COFFEE in the NEIGHBORHOOD is free to attend and for women only! We focus on making real connections; building strong relationships that benefit personally and professionally; and in providing rich opportunities to grow as women and women in the marketplace! For more info, email Susan Sparks.

COFFEE is designed for small groups & fills fast. Make your reservation here quickly!