Description



Camp Optimization welcomes Andy Hugelier - Director of Design at Opal Labs.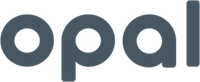 Topic: "What does success look like without a clear KPI?"
Performance metrics are critical for the optimization of any experience, but what happens when users interact with the product in wildly different ways? Andy will discuss some of the challenges he faces and methodologies he applies for measuring success in a variable goal environment.
Come network with Portland's top digital marketing, design and optimization professionals at the Assembly Lounge Bar located at Washington High School on the second floor in Suite 213. Enter through the Marthas entrance on the first floor and take the elevator or stairs up to the second floor.
Don't forget to RSVP and spread the word. First round of drinks is on us with an RSVP!
---
What is Camp Optimization?
Camp Optimization's mission is simple: provide a casual, fun and informative forum for digital marketers and technologists to share optimization best practices, challenges and wins.
Who is roboboogie?
roboboogie is a Portland-based digital experience optimization agency partnering closely with brands to improve conversion rates, nurture brand advocacy and increase customer value.
Date and Time
Location
Assembly Lounge (Revolution Hall)
1300 SE Stark Street
Suite 213
Portland, OR 97213