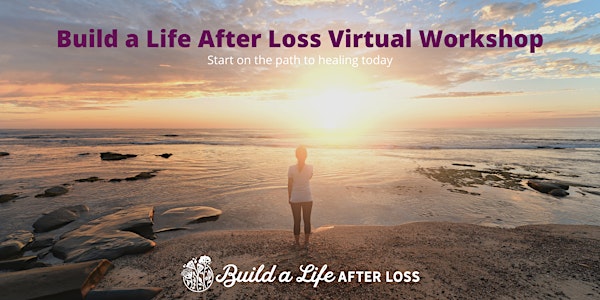 September: Build a Life After Loss Virtual Workshop
Grief is hard, but healing is possible. Let us help you on the path to healing.
Refund Policy
Contact the organizer to request a refund.
About this event
Are you having trouble navigating the pain of grief? Do you feel alone and misunderstood?
Grief is hard, and when you're in it you can't imagine how to get out. I get it. I've been there. But healing is possible. You need someone who cares, who understands and can offer you tools of hope.
Your future is as bright as your hope. Let us help you build your hope and support you in your journey. Each month we'll inspire you , help you learn more about healing from the pain of loss and answer your specific questions.
Join this live Webinar from Julie Cluff, grief specialist and host of the popular Build a Life After Loss podcast.