September BUFF Dispatches: The Best of the Weird Local Film Festival
Description
WEIRD! Local. film... FESTIVAL??
The Weird Local Film Festival (WLFF) is a bi/tri-monthly(ish) event featuring short films by filmmakers who live in reasonable proximity to Somerville, MA. Before each event, judges sort through all submissions for a tight program of WLFF-quality films (whatever the hell that means). From nightmare newscasts to avant-garde love poems, WLFF celebrates the eclectic creations of its community.
In this special screening, the WLFF team has combed through films from past events to curate a "Best Of" program that they hope exemplifies the strange and surprising qualities they claim to champion. Were they successful? Only one way to find out...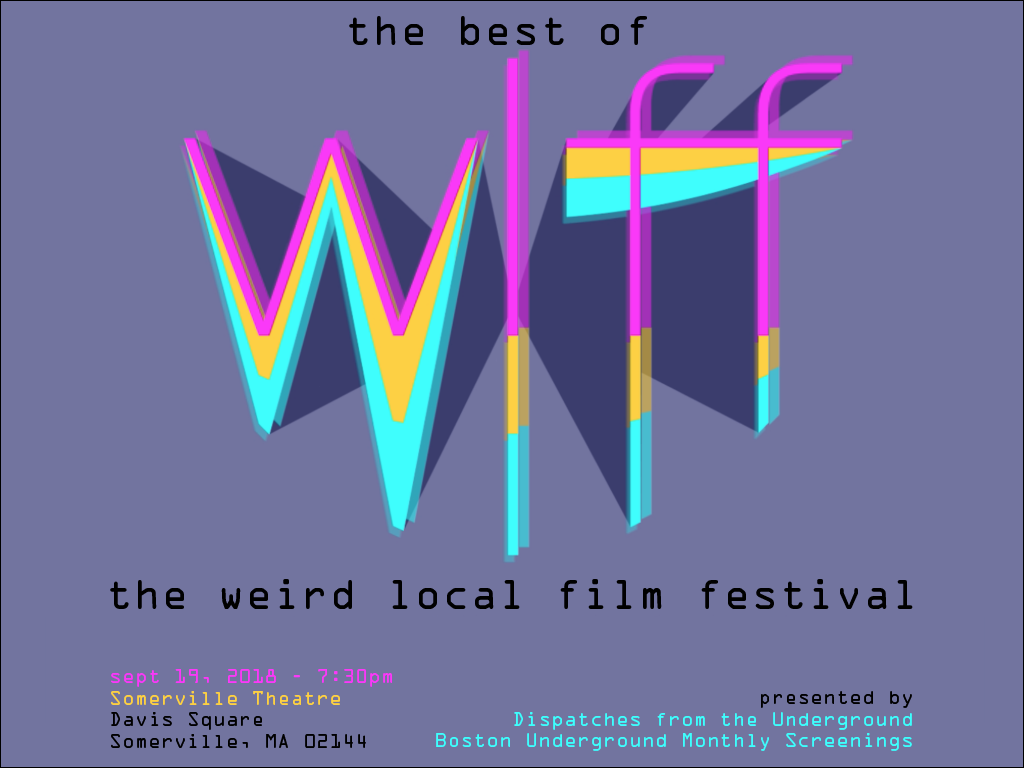 Questions? Just email us at
info@bostonunderground.org