Description
We're back at MOTT NYC in mid-September - join us at one of our favorie spaces for an intimate group breathwork experience. We hope to see you there!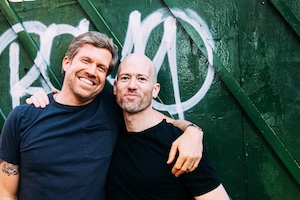 _________________________________________
What is breathwork?
Breathwork is a physical, active form of meditation that uses a two-part breath to move stuck emotional energy, raise your vibrational level and facilitate connection with your Spirit.
What does a breathwork event look like?
We start by sitting in a circle and open with a short, grounding meditation. A topic is introduced and participants are given an opportunity to share their thoughts and set intentions.
Everyone then lies down on a mat or blanket for the breathwork, which consists of around 25 minutes of active breathing, followed by a 10 minute rest period. The active breathing technique employs a simple, two-part breath, done while lying down with your eyes closed.
During the active breathing we:
Soundtrack the experience with music;
Guide, provide affirmations, encourage laughter, and direct a big, energy-releasing yell;
Apply essential oils and burn sage and sweetgrass – inputs from nature that facilitate a deeper experience; and
Provide gentle, grounding touch when needed.
During the rest period, participants slow down their breathing to a natural rhythm. They get to completely chill out, enjoy the work they put in, and experience a deeply relaxing meditation. It's often during the rest period that epiphanies present themselves.