Description
The Data incubator's Applied Machine Learning course is a part-time, online program geared towards giving working professionals immersive, hands-on experience with the most sought-after machine learning skills. Developed with feedback from our hundreds of industry partners and based on the same rigorous methodology as our Fellowship, our course gives students a thorough understanding of the mathematical and statistical underpinnings of machine learning, as well as the practical skills needed to harness the power of raw data to solve pressing business problems.
Visit the course page here to request a syllabus.
Classes will be held from 6:30 - 9:30 PM ET on Mondays and Wednesdays. Classes will be held on the following dates: 9/10, 9/12, 9/17, 9/19, 9/24, 9/26, 10/1, 10/3, 10/8, 10/10, 10/15, 10/17, 10/22, 10/24, 10/29, 10/31
Save $600 with Early Bird pricing until 11:59 PM ET on 8/3/18!
The deadline to register is 11:59 PM ET on 8/31/18.
---
Course Content:
The course covers two themes: Introduction to Machine Learning and Advanced Machine Learning.
Prerequisites:
Intermediate Python

Familiarity with linear algebra

Familiarity with statistical modeling
This course is for you if:
You have taken our Data Science Foundations course and want to deepen your understanding of machine learning

You have experience with modeling or have a background in data science, and would like to learn the theoretical principles and practical applications of machine learning

You want to gain hands-on experience applying machine learning techniques to real-world datasets
---
FAQs
Do I need to attend the live lectures?
All lectures are recorded and shared with the class, so you can catch up whenever your schedule allows.

Will there be homework or quizzes? Projects?
Students work independently on projects that are designed to test their mastery of the concepts covered in lectures. Our projects utilize real-world datasets and provide students with a place to practice, develop, debug, and deploy their newfound knowledge. Automated grading ensures that students get rapid feedback on their work.
What is the refund policy?
Unfortunately, there are no refunds available.
---
About the Instructor: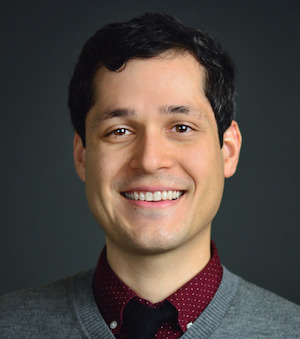 Don Bruce Fox is your instructor for the Machine Learning course. Don has an undergraduate degree from MIT and a PhD in Chemical Engineering from Cornell University, where his research focused on renewable energy systems. Prior to joining The Data Incubator, Don developed numerical models for a geothermal energy startup company. As our Data Science Instructor, Don runs TDI's Boston Fellowship and leads corporate trainings with our hiring partners.