Event Information
Refund policy
Contact the organizer to request a refund.
Eventbrite's fee is nonrefundable.
Updates on NPDES Permitting and Waste Handling in the PFAS Era
About this event
ZOOM WEBINAR: The Ever-Changing World of PFAS – Updates on NPDES Permitting and Waste Handling in the PFAS Era
September 23, 2021
12:00 - 1:30 pm
Have you looked at an NPDES permit application recently? The new applications in MIWaters include questions about the potential presence of PFAS or PFAS use at your property. Brian Zuber from the Michigan Department of Environment, Great Lakes, and Energy (EGLE), Water Resources Division, will join us to talk about the NPDES permitting program, EGLE's intended use of the PFAS information they are gathering, why EGLE may be collecting samples near your facility, and what happens if PFAS is found.
In recent months, landfills have started asking for PFAS sampling to approve waste material disposal, even from sites where no known PFAS use or issue exists. Fred Sawyer and Terry Johnson from Waste Management Inc. will talk about how PFAS has affected landfills and their procedures, including the approval process, waste handling, run-off and leachate issues. Additionally, Mike Cate from U.S. Ecology will speak about USE's experience with EGLE and how the landfills are held accountable for PFAS, what they had to change at their operations, and treatment options that are available.
To learn more about sponsoring this webinar, please email Jill at jkwmawma@gmail.com.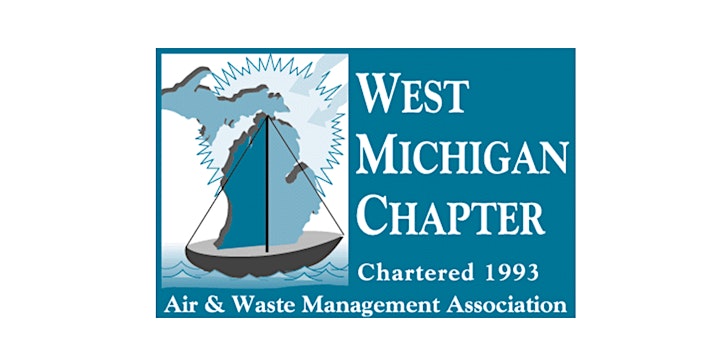 Thank you for your interest in the West Michigan Chapter Air & Waste Management (WM-AWMA) programs. We are committed to keeping our members informed, providing a better understanding of the problems of air pollution control and waste management and related environmental concerns.
Please consider renewing or becoming a member in the WM-AWMA as your membership directly supports these programs. Visit https://www.eventbrite.com/e/11491574609.
Date and time
Location
Refund policy
Contact the organizer to request a refund.
Eventbrite's fee is nonrefundable.
Organizer of September 23: The Ever-Changing World of PFAS
The West Michigan Chapter of the Air & Waste Management Association (WM-AWMA) is the premier environmental professional organization in Western Michigan. Our events provide networking opportunities with the best environmental professionals in the area including regulators, members of industry, service providers, and others. Our events have provided members with direct access to Michigan Department of Environmental Quality leaders, learning opportunities on the latest news and new technology, field trips and educational opportunities, and a bit of fun mixed in! 
 With a Young Professionals group that is steadily growing, WM-AWMA provides a means for young professionals to begin building their professional network and expand upon their understanding of the environmental industry and regulatory framework. 
 Our membership also helps support scholarships and outreach activities with students interested in careers in the environmental industry. Recognizing the critical role emerging professionals play in the future of air pollution control, waste management and other environmental management fields, WM-AWMA has long prioritized efforts to develop the next generation of environmental professionals in industry, government agencies, and research, as well as those of educators, attorneys, and consultants within West Michigan. Over the past years we have honored these future leaders by providing scholarships. Since 1994, WM-A&WMA has contributed over $172,500 to 98 students.
 For more information on how to join WM-AWMA, please contact the chapter administrator, Jill Kamp, at jkwmawma@gmail.com.