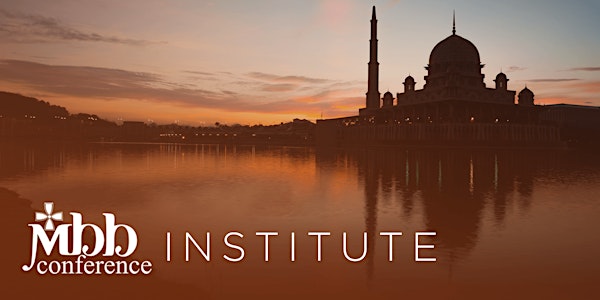 September 2022 - Renod and Karen Bejjani
The Institute is offered the first Friday of every month to empower Christians to impact Muslims with the love and message of Christ.
About this event
MBB Institute - FREE Session
Don't miss this Institute session! This online event is free, but registration is required. For more information, contact us at 972.717.9857 or info@mbbconference.org
"MBB Institute - September 2022"
Institute Featured Presenters: Renod and Karen Bejjani
In 2011, Renod and Karen Bejjani launched iHOPE Ministries to come alongside the Church and change the way Christians think about sharing the gospel with Muslims and other non-Believers. In 2012, one hundred Believers packed into iHOPE's first training workshop in America's Heartland. Word spread, and the ministry quickly trained 500 more. Then 1,000. And so on, until tens of thousands were inspired and empowered to be authentic Christian witnesses declaring God's glory to people of many faiths and cultures locally and globally.
Today, iHOPE Ministries walks alongside the global Church with custom workshops and free donor-supported resources that are expanding the Kingdom of God.
The Video Link is coming soon.