September 2017 Membership Meeting - September 14, 2017

Thursday, September 14, 2017 from 11:30 AM to 2:00 PM (CDT)
Event Details
PARKING:
Feel free to park at the mall (first two hours free), the parking ramp directly across from Jefferson (small fee if at metered lot), or stop in to the Jefferson Street Inn front desk and pick up a free parking pass. This parking pass will allow you to park in the parking ramp across from the Jefferson Street Inn in any space except those that are marked as "reserved."

REGISTRATION WILL TAKE PLACE FROM 11:15 - 11:30 a.m.
*Lunch will be served*
Topic:  "Compensation"
Professor Dale  Feinauer - UW Oshkosh

Presenter Information:
Dale Feinauer received his PH.D. in Labor and Human Resources from THE Ohio State University.  He has been a Professor in The College of Business at The University of Wisconsin-Oshkosh since 1983; teaching a wide variety of courses, (human resource management, strategy, change, family business) at both undergraduate and graduate levels.  Dale has published eleven articles and presented twenty-three academic papers.  He has engaged in consulting for over two hundred organizations in a variety of management areas including compensation system design.  Dale has conducted over six hundred training seminars on five continents.  Active in his community he has served on the boards of multiple not-for-profit, governmental and for profit organizations.  Dale is a high energy facilitator who is known for helping groups find ways to collaboratively make good things happen.  Dale has been the Faculty Liason to the WFBF for ten years and currently is also the Director of MBA programs for the College of Business.
Program:
Professor Dale Feinauer will be leading a discussion focused on compensation system administration.  Professor Feinauer will call on his over thirty years of experience in both designing and implementing compensation systems, and in teaching compensation administration at undergraduate and graduate levels.  Participants will gain an understanding of the concepts that drive an impactful compensation system as well as learning practical tools for system administration.
 Learning Objectives:
Focus on the organization's goals for a compensation system and how compensation relates to organization strategy.

Learning how employees evaluate the fairness of their compensation and how to respond to complaints in a way that connects an employee concern to the relevant compensation system components.

Learning the impact on the organization of various types of employee perceived inequities and how to balance inequities when it is not possible or not cost effective to achieve all types of employee perceived equity.

Learn how to use incentive compensation to drive desirable applicants to and undesirable applicants away from your organization.

Developing the tools to evaluate your organization's compensation systems and determining where improvements would be most cost effective.

Learning how to involve your employees in an evaluation of the impact of your current compensation system.

The advantages and disadvantages of sharing compensation information with your employees and a recommendation for the desirable level of information to share.

The advantages of having several benefits that are relatively uncommon and make your organization stand out in the minds of both current and perspective employees.

Learn why most shift differentials are way too small and end up costing the company money and reduce off-shift quality.

Learn how to design a bonus systems that truly incentivizes employees to meet organizational goals.
A special thanks to our monthly sponsor, QPS!

A special thanks to our quarterly sponsor, AON!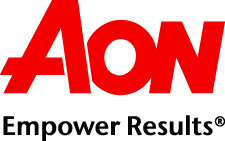 Have questions about September 2017 Membership Meeting - September 14, 2017?
Contact CWSHRM
When & Where

Jefferson Street Inn
201 Jefferson St
Wausau, WI 54403


Thursday, September 14, 2017 from 11:30 AM to 2:00 PM (CDT)
Add to my calendar
Organizer
We are an affiliate of the Society for Human Resource Management. Whether you are new to the HR field or have many years of experience, we are a local starting point for networking, information, professional development and continued support of excellence in Human Resources.