Description

As always, new markets and updates on all markets. Special deals. Extensive Q&A. Roaming experts. Incredible cash-flow opportunities, and speakers that change lives.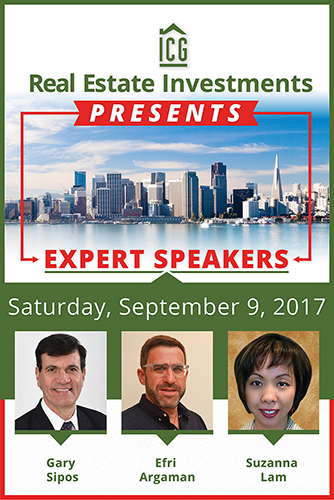 SPEAKERS:
LENDERS:
Great loans for those with under 10 properties, over 10, and those just starting out.
NETWORKING AND Q & A:
We always dedicate a generous amount of time for networking and an interactive Q & A with our roaming team of experts, speakers, and other like-minded investors. Don't miss out on your chance to participate in this critical expo. It sells out every quarter we offer it! The event is a fantastic opportunity for learning from other like-minded investors.
MARKETS:
Teams from the most interesting and relevant markets will be present with real estate deals ready to move, and updates and forecasts will be discussed. One-on-one discussions will be available on individual interests and needs.
PRICE: $20/person or $35/couple
Lunch is not included.
Plenty of free parking available.