Description
Sep 13, 2016
5:30 pm: Dinner and networking with fellow CBIG members
6:00 pm: Introduction & Spotlight Sponsor
6:15 pm: SSAS Aggregation Overview

Abstract: The presentation will start with overview of the SSAS object hierarchy: DB,Cube, Measure Groups, Dimensions, Partitions. Aggregations will be introduced next with an overview, their design, impact on query performance and processing times. Relationship to Measure Groups and Dimensions will be covered next followed by aggregation invalidation and processing options. The presentation will finish with the topic of detecting both missing and unused aggregation as well as some advanced concepts around the use of "Process Default" options with partially invalidated aggregations. Q&A will be handled throughout the session.
Level: Intermediate to Advanced
Pre-requisites: The audience should have a basic knowledge of SSAS cube, measure groups, dimension, partitions, object processing and management.
Presenter: Constantin Ivanov graduated with triple Major in Accounting, Finance, and Computer Science. He achieved his MSCD and MSCE certifications back in 1995; later on, he added MCDBA, and MCT. For 15 years, he worked for Microsoft as a Software Architect. During that time, he participated in over 400 MS SQL Performance Tuning Labs and assisted the MS SQL Product group with enhancing the products. He also delivered BI training as well as assisted ISV's with designing and implementing their products. After Microsoft, Constantin worked for three years as a Principal BI Architect for JDA. During that time he designed large scale SSAS cube implementation. He is also the co-founder of the Charlotte-local BI company: Enterprise Software Solutions. He also has a very strong expertise in .Net/C# and HTML5/JScript.
Location: Microsoft Campus - 8050 Microsoft Way Charlotte, NC 28273
---
Gold Sponsors: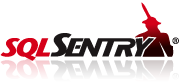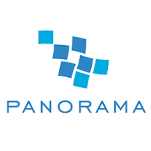 Silver Sponsors: