September 2015 Signature Speaker Series
When and where
Location
University of Richmond's Jepson Alumni Center 101 College Road Richmond, VA 23229
Description
#AMARVA Signature Speaker Series Registration
Freak Marketing: Differentiate by Amplifying Weakness
What if your company's weaknesses were also strengths? What if you stopped hiding those flaws and started promoting them? No organization is perfect. The best brands find success and a unique identity by acknowledging and flaunting their weaknesses.
About David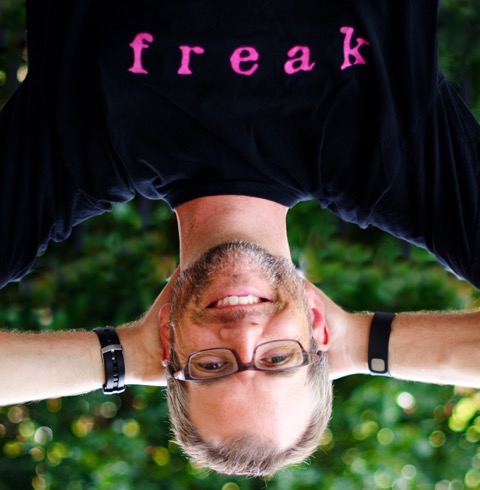 David Rendall is setting marketing thinking on its head with a radical shift in brand differentiation. This funny and counter-intuitive talk explores how to improve results by starting with perceived flaws—and amplifying, rather than denying them.
This presentation will encourage you to create marketing strategies that are more different and more unique, not more average and more mediocre.
You'll discover:
• Unconventional differentiation methods
• Greater awareness of organizational (and personal!) strengths and weaknesses
• New perspective on organizational strategy
David Rendall reclaims the term "freak" for what it is - a powerful, game-changing competitive advantage in life and business.
Signature Speaker Series Cost: $25 for Members; $40 for Non-Members; $20 for Students. ***Pricing reflects Early Bird Discount of $5 for registering prior to September 3rd***
*Payment is required in advance by Visa, MasterCard, or American Express through Paypal or Check sent as soon as registration is completed. Seats not paid for in advance are not guaranteed. Cancellations made in the week of the event are not refunded.
Registration Closes September 15.
Sponsors:
Gold - Altria
Digital Partner - circle S studio
Silver - Comcast Spotlight; Elevation; Helium Studio
Bronze - Robins School of Business; Aquent; Zooom Printing; Dynamic Web Solutions; Impression Marketing; Harris, Hardy & Johnstone PC; Brand Planning LLC; Groovin' Gourmets; Scalability Project; Robert Thomas Photography.