September 2014 Meeting - Israel Dot NET Developers User Group (IDNDUG)

Wednesday, September 17, 2014 from 5:30 PM to 8:30 PM (IDT)
Event Details
Please notice , We change the date due to the situation.

On our September meeting of 2014 we will be joining hands with the Windows/Windows Phone User Group and deep dive into Cross Platform Mobile Application development with Xamarin!
Building Cross Platform Apps with Xamarin
Not long ago, Xamarin has released its 3rd version, and within it a new feature called Xamarin Forms, with it you are able to develop cross platform apps and not only reusing buisness logic with C# but also the UI layer by using special case of XAML.
Xamarin Forms is a new abstraction layer that allows you to write your UI and code once and run it on multiple platforms. In this talk we will introduce you to the Xamarin tooling and show you how you can use this new fasicnating product to reuse your C#/.NET skills and target all 3 major mobile platforms.
  On Wednesday 17nd September 2014
17:30 - 18:00   Assembly 
18:00 - 19:00   Building Cross Platform Apps with Xamarin Part I
19:00 - 19:15   Break 
19:15 – 20:30  Building Cross Platform Apps with Xamarin Part II
About the speakers: 
Pavel Yosifovich 
Pavel is the CTO of CodeValue. He's a Microsoft MVP and speaks frequently at events and conferences. In the past he was the CTO of Hi-Tech College and Matrix Global. Pavel co-founded the startup Quicksee, where he served as lead developer, team leader and CTO. Quiksee was acquired by Google in September 2010.
 Pavel is an expert in Windows development, both with Win32/C++ & .NET and has many years of experience in training and mentoring, including development of tailor made courses.
Pavel is the Author of few professional books, among them one can find, "WPF 4.5 Cookbook", "Mastering Windows 8 C++ App Development" and more
Ariel Ben Horesh
Ariel Ben Horesh is a well-known .NET expert, consultant, team leader and community leader (admin of the Israeli  .NET User Group).
With more than 15 years of experience in the software industry, Ariel now works in CodeValue, a company he has co-founded, where he creates products for developers, consults and conducts courses around the world about UI development: WPF, Web, Mobile and UI architecture.
Ariel is CodeValue's Mobile and Apps department manager, he has created well known apps in Windows Phone, Windows 8.1, iOS and other mobile platforms.
 מפה והוראות הגעה למשרדי מיקרוסופט
הסדרי חנייה:
למשתתפים רשומים - החניה חינם, בחניון האורחים בניין.
למשתתפים לא רשומים -  בסמוך לבניין, נמצא חניון כורכר בתשלום. 

למגיעים בתחבורה ציבורית:
קווי אוטובוס:
מתל אביב (תחנה מרכזית) לצומת רעננה: קווים 501, 502, 567. 
מהרצליה (תחנה מרכזית) לצומת רעננה: קווים 501, 502 
         ירושלים (תחנה מרכזית) לצומת רעננה: קו 947. 
       מפתח תקווה (תחנה מרכזית) לצומת רעננה: קווים 561, 921, 641, 551. 
         מהוד השרון אל צומת רעננה: קווים 921, 551, 561, 641, 564. 
  מנתניה (תחנה מרכזית) אל צומת רעננה: 947, 641.
נתראה באירוע!
When & Where

Microsoft Israel Office
4 HaPnina
Ra'anana
Israel

Wednesday, September 17, 2014 from 5:30 PM to 8:30 PM (IDT)
Add to my calendar
Organizer
Israeli Dot Net Developer User Group (IDNDUG) At Microsoft Israel (Developers)
בהתאם למסורת של קבוצות המפתחים שהתקיימו בעשור האחרון IVCUG ו- IVBUG, קבוצת מפתחי .Net היא מקום מפגש למפתחים המעוניינים להעמיק את הידע וההיכרות עם הטכנולוגית והכלים בפלטפורמת הפיתוח .Net. במפגשי הקבוצה נדון בתכנון ועיצוב אפליקציות, על הדרכים לגשת לפרוייקטים מורכבים, באינטגרציה בין הטכנולוגיות השונות, מתודולוגיות ועוד. בקבוצה חברים נציגים מבתי תוכנה וארגונים בארץ, חדשים ובעלי ותק, אשר משתפים ידע, נסיון, מעלים רעיונות חדשים לשיתופי פעולה, יצירת קשרים ואף לעיתים מציאת עבודה למפתחים וארכיטקטים. בקבוצה ירצו מיטב המומחים בארץ, וכן יתארחו בה מרצים מחו"ל.
מנהלי הקהילה: שי בר-לב ואריאל בן-חורש
הקבוצה נפגשת בכל יום רביעי בשבוע השלישי של החודש
הספונסרים שלנו (תודה רבה!!)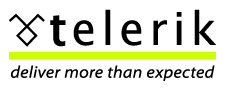 September 2014 Meeting - Israel Dot NET Developers User Group (IDNDUG)