September 2011 Social Media Club Austin Meeting

Tuesday, September 20, 2011 from 6:00 PM to 8:00 PM (CDT)
Event Details
Join #SMCA for the September Meeting at our home at KLRU in the Historic Austin City Limits Soundstage.

The Wisdom of Crowds in Social Media: This month's Social Media Club Austin panel focuses on the many uses of crowdsourcing for both business and personal innovation. Given the topic of this month's panel, we are actually crowdsourcing the moderator's questions which will influence the panel discussion and will be showing your question videos during the meeting. Everyone who submits a question video will receive an advance digital copy of the new book, The Uncertainty Book by Jonathan Fields due out at the end of the month, so be sure to submit your video now.
Special Thanks for our refreshment sponsors this month:
Austin's Pizza For those of you who have been attending our meetings for some time, you know what a great friend Austin's Pizza has been to SMCAustin. Austin's Pizza uses only pure, whole ingredients and has the best delivery network in town with 11 Austin area locations: Westlake, South Austin, UT area, Downtown, Central Austin, North Austin, Cedar Park, and Round Rock. Fresh-made sauces, no preservatives and 29 different toppings and cheeses are just some of the reasons Austin's Pizza is known and loved by Austinites.

Dessert provided by Green Pastures, Austin's award-winning neighborhood retreat known citywide as the place to enjoy sumptuous gourmet dishes, fine wine and true Southern hospitality. Join them for brunch, lunch or dinner or hold your next special event in their lovely historic landscapes.
Tea provide by Honest Tea, the nation's top-selling organic bottled tea company. Nature Got It Right. We Put It In A Bottle. Honest.
Sodas provided by Big Red Soda. Delicious and Different since 1937! Be sure to try Retro Big Red sweetened with good old-fashioned sugar instead of corn syrup. Give the all natural SANS soda and Big Blue a try too!

Panel Lineup:
Moderator: Carol Gibson @gibsonic
Carol Gibson currently uses social media to promote athletic events and help race organizers build stronger relationships with their participants, volunteers, and sponsors. She serves as the Community Relations Manager for Red Licorice Events, a local company that produces triathlons, road races and cycling events. She is also on the planning committee for the September 25th CASA Superhero Run (#SuperHeroRun). Carol enjoys finding creative ways to generate excitement and passion for organizations and events both online and off.
Richard Spiegel @CrowdTogether
CEO - CrowdTogether

Richard has been working in the digital media and interactive advertising space for over 11 years, most recently at Razorfish, one of world's top interactive marketing firms. Richard started his digital media career in 1999 at Digital Island as the Director of Encoding Services overseeing the design and construction of one of the worlds first broadcast-quality streaming media production centers in partnership with SONY Professional Services. After Digital Island, Richard continued to explore the diverse and burgeoning digital media space at API Systems where he launched Visual Incite—an API Systems operating company—built to service the growing digital out of home display advertising space. Richard went on to serve as General Manager of Operations of North America for Eye Corp. Eye is Australia's largest out of home advertising company who entered the U.S. market in 2005 through a series of domestic acquisitions. Most recently Richard is the Founder and CEO of CrowdTogether an Austin based startup that provides a free crowdsourcing platform business can use to activate, engage and connect with their communities. 
William Hurley @whurley
GM, Chaotic Moon Labs
WHurley is a leading authority on open source, open innovation, and augmented reality. He is the co-founder of Chaotic Moon; the world's most proven mobile application studio, providing everything from initial brainstorming and strategy, to custom development and publishing, to managing your entire mobile presence in any application marketplace. A frequent public speaker, he was named a Master Inventor by IBM. He has also received numerous other awards, including an IBM Pervasive Computing Award and an Apple Computer Design Award. In 2008, he was named one of the "Top Leaders in Open-Source Business" by LinuxWorld magazine.

John Pointer @johnpointer
CEO of Patronism
Founded and launched Patronism.com, an online subscription publishing service, to connect the the people who make music directly with the people who love it, in a way that catalyzes the creative process. It empowers artists to crowdsource a more stable, dependable income than previously possible, and deliver more content, more regularly to patrons. Earlier this year, Patronism was selected as a finalist in the Harvard/Berklee New Music Business Model competition. "The idea is to get the two parties working together in a mutually beneficial way," Pointer says. "You don't have to worry so much about monetizing recorded music if you can monetize the relationship." Online micropatronage is growing in popularity, but other sites focus on funding single projects. Patronism's subscriptions create ongoing revenue. "We don't 'kickstart' projects," Pointer says. "We keep the whole engine running."

Erine Grey @berthausa
CEO and Founder of Aunt Bertha
Erine started his career as a programmer but stopped when he went back to grad school to study public policy. After spending six years in government consulting, where he helped the Texas Health and Human Services Commission save more than $5 million dollars a year in operational expenses through technology improvements he directed, he left to start Aunt Bertha. He is currently the CEO of AuntBertha.com whose mission is to make human services information more accessible in order to help more people reach self-sufficiency. Aunt Bertha is currently utilizing both a community of volunteers and workers to help build our nationwide database using standard crowd-sourcing techniques.
Here's directions to KLRU in the UT Communications Complex and where to find parking nearby: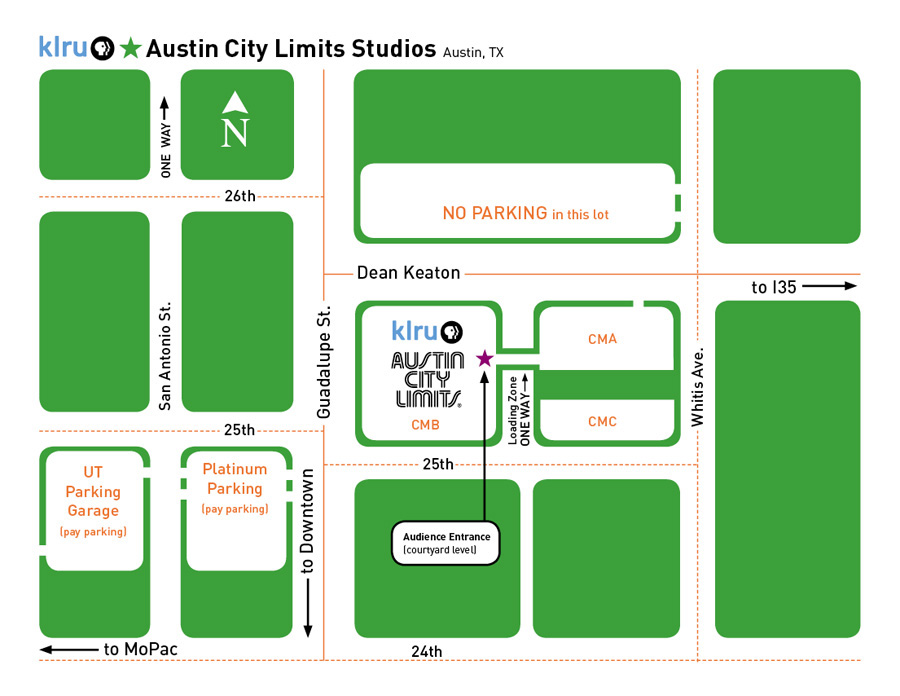 Attendee List
Sort by:

Date

|

First Name

|

Last Name
When & Where
2504 Whitis Avenue
Corner of Guadalupe and Deen Keeton
Austin, 78712


Tuesday, September 20, 2011 from 6:00 PM to 8:00 PM (CDT)
Add to my calendar
Organizer
Social Media Club Austin Chapter
September 2011 Social Media Club Austin Meeting