September 20, 2016 Teleclass with David Chinsky - Potential-Based Coaching: Keeping Your Clients in a Space of Discovery, Curiosity and What If

Tuesday, September 20, 2016 from 1:00 PM to 2:00 PM (EDT)
Event Details
 
"Potential-Based Coaching: Keeping Your Clients
in a Space of Discovery, Curiosity and What If"

Tuesday, September 20th from 1:00 - 2:00 pm Eastern Time
with guest David Chinsky, DrPH and MBA, PCC

Earn 1.0 Core Competency CCEU
Free to ICF Michigan Members

Join Dr. David Chinsky, the founding President of ICF-Michigan, for an informative teleclass on how to create the best possible conditions for change.  Learn how to keep your clients in a space of discovery, curiosity and what if.  Expand your clients' capacities for awareness and understanding by focusing them on three critical questions, and utilizing a small set of simple but powerful transformational tools.  Help your clients move from Drama and Situation to Choice and Opportunity. 


ABOUT OUR GUEST SPEAKER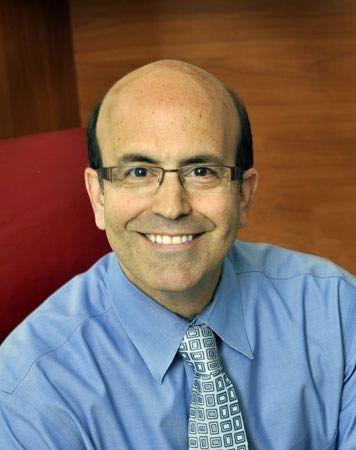 Dr. David Chinsky spent nearly 20 years in executive leadership positions at organizations including Ford Motor Company, Nestle and Thomson Reuters, before founding the Institute for Leadership Fitness in 2002.  Today, Dr. Chinsky is in high demand as a mentor, trainer, and executive coach.

Dr. Chinsky is the Founder of the Institute for Leadership Fitness, author of The Fit Leader's Companion, and creator of the Fit Leader's Program™ and Fit Leaders Academy, leadership development experiences that prepare organizational leaders for careers marked by sustained contribution.

During the last three years, Dr. Chinsky has trained 1,000 State of Michigan executives.  His Fit Leader's Program has attracted leaders from over a dozen states in the U.S. and from over 10 countries around the world.

Dr. Chinsky holds his Bachelor of Arts and Doctor of Public Health degrees from the University of Michigan, his Master of Science degree from the University of Illinois and his MBA from the Keller Graduate School of Management.



You will get the call-in information by email after registering.

*All participants must attend the full program to qualify for CCEU credit.*

ICF Michigan members earn credits for free!
Non-ICF Michigan members are invited to join us for a $20 fee.
 
If you have questions, please contact support@icfmichigan.org
Have questions about September 20, 2016 Teleclass with David Chinsky - Potential-Based Coaching: Keeping Your Clients in a Space of Discovery, Curiosity and What If?
Contact ICF Michigan
Organizer
ICF Michigan
ICF Michigan was organized in 2004 to serve the broad spectrum of professional coaches who live and work in Michigan, and to work for the advancement of professional coaching.

OUR MISSION -
Our mission is to support and promote the highest standards of professional coaching in Michigan, and to be a vibrant community where coaches learn, grow and succeed to best serve our clients.

OUR VALUES -
Leadership: We will set a clear direction for the coaching profession that inspires authenticity, innovation and a pioneering spirit.

Service: We will be passionate about calling forth the magnificence of our clients and encourage them to expect more from themselves than they ever imagined.

Community: We will support one another by creating an environment for sharing, growth and learning.

Collaboration: We will work together to create synergistic results for our colleagues and our clients.

Abundance: We will give of ourselves and openly share our resources with one another.