Description
Welcome In Autumn With East Bay Green Drinks and The Thousand Currents Young Professionals Group
Join us Wednesday, September 18th from 5:30-7:30PM at Oakland's Lost & Found for an evening of tasty snacks, cold drinks, and an opportunity to connect with our friends at the Thousand Currents Young Professionals Group (YPG).
Thousand Currents YPG is a group of volunteers that is committed to uplifting the work of grassroots movements and organizations creating just and dignified self-determined communities around the world. The YPG organizes and creates experiences to spread the word about the power of collective action and structural change that Thousand Currents partners put out in the world. The YPG is hosting a beer tasting event and "friendraiser" on Thursday, September 19th, from 6-9PM at the Women's Building in San Francisco. East Bay Green Drinks attendees can purchase tickets for only $5 - visit the event website to snag your tickets today!
East Bay Green Drinks is FREE, but we request that you register in advance. Please drink responsibly and tip your bartenders!
---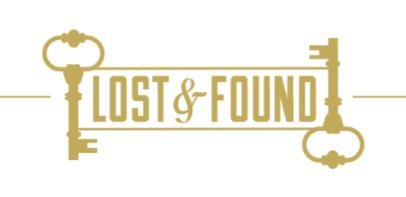 LOST & FOUND is a spacious, sun-filled indoor/outdoor beer garden with a wide selection of local and craft beer and great food. The beer selection ranges from blue-collar pints to local, barrel-aged high gravity brews. The menu is seasonal, inventive, and fresh, and evokes street snacks and satisfying favorites from around the globe. Check out the inventive and collaborative ways Lost & Found is built for sustainability, from their organic garden to their social justice initiatives.

---
East Bay Green Drinks started in 2000 and is a monthly community and networking event for everyone involved in sustainable business, education, environmental and social causes, local and organic food, green architecture, design and construction, media, communications, clean energy, and more.
It's fun, inspiring, informal, and friendly, and it's where we get the most important thing we need to sustain our work and community. It's where we connect.
Click here to subscribe to our mailing list and join us in good community, good work, and good spirits!
---
Interested in Co-Hosting?
East Bay Green Drinks is a free opportunity for environmental organizations to share their work with like-minded professionals. Email us if you are interested in co-hosting an upcoming get-together!