Description
Presentation Title: Adaptive Authentication, a Key Ingredient to Protecting Your Secret Sauce

Speaker: Rick Handley

Abstract: Your secret sauce. Which users should have access to your secret sauce? How do you know it's really them? How well do they take of care their identity? What device are they using? Where are they connecting from? How can you answer all of these questions with a fair amount of certainty, protect your sauce and not drive users crazy in the process.
The answer is through Adaptive Authentication. In this session you'll get a basic understanding of Adaptive Authentication and how Microsoft makes it available through Conditional Access. You'll also learn why Adaptive Authentication is a necessity for implementing any flavor of Zero Trust.
Speaker Bio: Rick Handley, CISSP and Data Security Manager for Schlumberger has been an Information Security practitioner for over 20 years. Previous roles at Schlumberger include Cameron Integration Security Manager and Endpoint Security Manager. Prior to Schlumberger he was Director of Network Security and Integration for Smith International. Rick has been a speaker at multiple ISSA events, the Houston InfraGard Oil & Gas SIG, and IBM's Focus Conference in Las Vegas. He is currently Treasurer for South Texas ISSA having served on the board since 2012, and Chairman of the Board for the non-profit Hope for Burundi which equips widows and orphans to build their own businesses.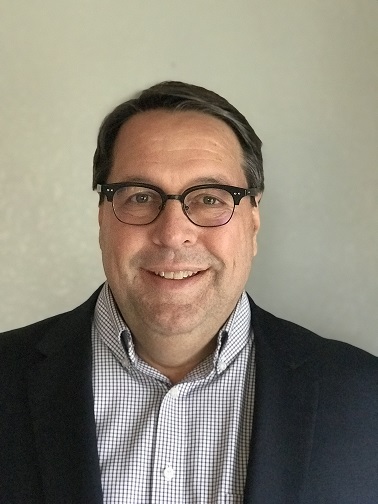 Prerequisite: An interest in information security
CPE Hours: 1
ISSA Lunch Sponsor:

Nozomi Networks is accelerating the pace of digital transformation by pioneering innovation for industrial cyber security and operational control. We make it possible to tackle escalating cyber risks to operational networks. Nozomi Networks delivers OT visibility, threat detection and insight to thousands of the largest critical frastructure sites around the world.
www.nozominetworks.com
For more information contact:

Andrew Minko
Senior Manager, Partner Marketing
Mobile: +1 415-684-4997
andrew.minko@nozominetworks.com
Michael Hooper
Senior Director WW Channels
Mobile: (925) 895-1193
michael.hooper@nozominetworks.com
Meeting Agenda:
11:15 a.m. Registration / Networking

11:30 a.m. Luncheon / Networking

11:45 a.m. Chapter Business Meeting

12:00 noon Keynote Presentation

e
Please Note: The South Texas ISSA Chapter may record (Video and or Audio and or Photograph) the monthly chapter meetings for 2016. We may record (Video and or Audio and or Photographs ) at this event as we believe it brings great value to our membership. While we are not planning, or anticipating, to record (Video and or Audio) the general audience, we are obligated to inform you that you may be recorded (Video and or Audio and or Photograph) during the course of the event. Therefor as a condition of attendance to the event, we require the following release and consent for use.
Effective as of May 12, 2016 and beyond CONSENT and RELEASE is being granted by the REGISTRANT(RECORDED PARTY) to South Texas ISSA (the RELEASED PARTY) to use Video and or Audio and or Photographic recordings taken during the South Texas ISSA Chapter Meetings. I confirm that the RECORDED PARTY is an adult and is fully authorized to agree to this Consent and Release. In exchange for access to the Chapter Meeting and payment as indicated in the fee structure, the REGISTRANT/RECORDED PARTY hereby grants consent to South Texas ISSA and or its agents (collectively, the RELEASED PARTY) and authorizes the use of any and all Video and or Audio and or Photographic recordings taken of me and any reproduction of them in any form in any media whatsoever and any derivative work based hereon throughout the world, for the use of documentation, publicity, promotion, and advertisement of the RELEASED PARTY events. The REGISTRANT/RECORDED PARTY also consents to the use of his/her own name or any fictitious name which may be employed in connection with the aforesaid Video and or Audio and or Photographic recordings. The REGISTRANT/RECORDED PARTY hereby releases any and all claims for Video and or Audio and or Photographic materials collected at this event for the sole use of documentation, publicity, promotion advertisement of the RELEASED PARTIES events. The REGISTRANT/RECORDED PARTY hereby waives any right that he/she may have to inspect and/or approve the documentation, publicity, promotion and advertisement materials that may be created from them. BY COMPLETING THE REGISTRATION, THE RECORDED PARTY WARRANTS THAT HE/SHE HAS READ THIS CONSENT AND RELEASE PRIOR TO THE COMPLETION OF THE REGISTRATION PROCESS, AND UNDERSTANDS IT, AND FREELY ENTERS INTO THIS CONSENT AND RELEASE.