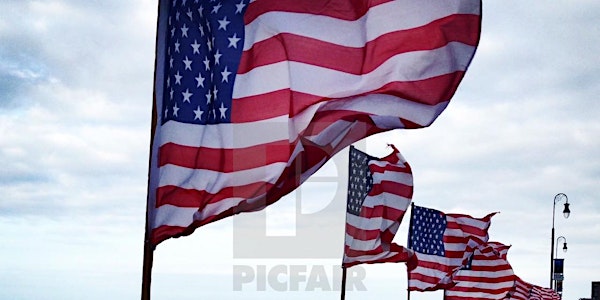 September 11th Honor Flags
Purchase an American Flag in a family name to be displayed annually on the Atlantic Beach Boardwalk.
About this event
Sea of Honor - A 9.11 Memorial
September 1st- 13th 2022
On the 21st anniversary of the 2001 attacks, the magnitude of loss is revealed by this solemn formation of flags. Terrorists mistakenly believed that their heinous act would divide us when it brought us together. Posted in a perfect row on the Atlantic Beach Boardwalk, the Stars and Stripes will fly in tribute to the victims of 9/11. Flags will be posted along the beautiful Atlantic Ocean for all to pause and remember . Flags will be displayed September 1st through September 13th, 2022.
The Stars & Stripes reminds us of who we are as a people. Americans meet the challenges of history and overcome hardships becoming stronger. That is just who we are. The United States flag represents our solidarity in creating a brighter tomorrow and uniting us all.