SEPT Creative Exchange:Gelli Printing 1-2-3 with Carolyn Dube

Saturday, September 12, 2015 from 10:00 AM to 5:00 PM (EDT)
Event Details
September Creative Exchange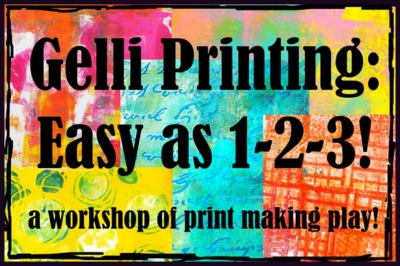 with Carolyn Dube of A Colorful Journey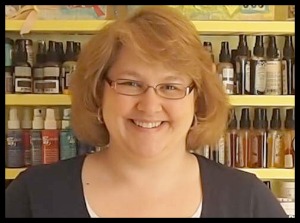 Saturday, September 12th, 2015 
10:00am-5:00pm 
at the Snyder House at Cottell Park home of The Arts Alliance 
[includes lite lunch provided by Cincinnati's Raffel's Catering] 
Discover the creative fun you will have playing while creating layers of rich color, pattern, and pattern with a Gelli Plate! You don't want to miss this opportunity with Carolyn as she shares her shortcuts, tips, and tricks of the trade so you too can quickly make prints with confidence!  
Carolyn Dube is an art adventurer and experienced educator. Get in touch with the creative explorer inside yourself as she inspires with entertaining demos that invite you to play and laugh along side her.
Meet Carolyn Dube: 
A Colorful Journey on Pinterest - a must visit for her art, journal spreads, tutorials, stencil designs, and oopsies! 
Carolyn's Youtube  - ALL about creative play - hundred's of videos. Really!! 
Carolyn's StencilGirl products - seriously a fan of her verbage and poetry designs - can't get enough.
Carolyn's A Colorful World on Facebook 
Twitter @CarolynDube1
Gelli Printing is easy as 1 -2 -3 because with just a few swipes of the brayer, you make a colorful print. During this Creative Exchange with Carolyn, you'll learn things like how to use every single drop of paint, how to turn the "ugly" prints into your favorites, how to build up layers, how to use stencils with the Gelli Plate, how to mix colors on the Gelli plate while avoiding mud, building a collage right on the Gelli Plate and so much more!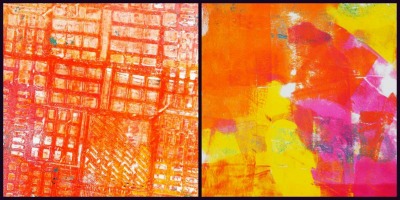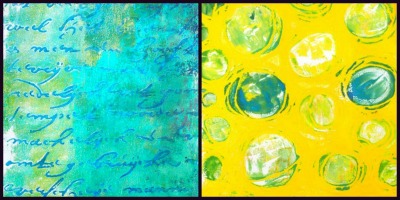 Carolyn's bringing all the paper, stencils, and special tools needed. You only need to bring the following BTK [Basic Tool Kit]: 
a Gelli Plate

a brayer

6-8 acrylic paint colors of your choice 
Don't have a Gelli Plate? She has five Gelli/Brayer Kits available for those who do not have one. Please reserve your kits with specialty tickets at registration [first-come-first serve]. They vary in size and during the day we will rotate and share to highlight different design elements.  
Gelli Q&A: 
Q: What size Gelli Plate is best?  A: All the techniques will work on any size Gelli Plate that you have.  Gelli Arts Printing Plates info at Dick Blick. 
Q: I don't have a Gelli Plate. Can I borrow one?  A: Yes, I have some to share but be sure to sign up quickly as they are available on a first come basis. 
Q: What kind of acrylic paint is best?  A: The one you already have!  Any acrylic paint will work with the Gelli Plate.
Q: What brayer is best?  A: Any soft rubber brayer that rolls will work!  
Q: What if I have never Gelli Printed before? A: Not a problem, no experience is needed to come and make amazing prints! 
Q: What if I already know how to make Gelli Prints?  A: Awesome!  Come and try my tips and tricks to take your prints to the next level! 
Q: I have made mud with all the colors on my Gelli Plate.  Will I learn how to control that in this workshop? A: Yes!  You know why you get mud and how to get those colors to do what you want!
Carolyn offers a word or two of warning... "Gelli Printing is addictive, fun beyond measure, and creates a wonderful stash of colored and patterned papers.  Be prepared to smile and go home with a huge stash of papers you made!"
Creative Exchange FAQs: 
Where can I contact the organizer with any questions? 
Contact Creative Exchange Coord: Glenda Miles at [Cell] 937-405-7500 or email her at: msglendamiles@gmail.com or wishfulworld@gmail.com 
Do I have to bring my printed ticket to the event?
Please bring verification of either your printed ticket OR e-ticket to the event.  
 What is the refund policy?
Your Creative Exchange space is reserved after registration with verification of full payment. Because our skilled instructors are traveling to teach and have taken time, energy and resources to hold the event they have designated a minimum and maximum number of students for each class size. In the event a Creative Exchange does not reach their minimum enrollment standard, it is possible that the workshop might be cancelled. Notifications will be made via email and/or phone call if minimum enrollment [other other unavoidable event deemed necessary by the instructor] which prompts a cancellation. Instructor/The Arts Alliance cancellations offer a full refund of registration fees within in 5 business days of the cancellation notice.  
The Creative Exchange events are designed for those individuals who have registered only. Each registered event and often materials kits are specifically created for the exact number of registered students. We ask that you respect the adult enrichment environment and refrain from bringing children or non-registered guests to workshops. Should you become aware at the last minute of someone who would like to attend a full Creative Exchange event, please communicate via msglendamiles@gmail.com OR theartsalliance123@gmail.com to verify if the instructor can make room for one more. Often times this is possible – with clear communication ahead of time. Cancellations with a full refund for an event can be requested via email at theartsalliance123@gmail.com no later than 72 hours before the start of the registered workshop. No refunds are available for cancellations or no-show after this 72 hour window. 
Have questions about SEPT Creative Exchange:Gelli Printing 1-2-3 with Carolyn Dube?
Contact Glenda Miles
When & Where

The Arts Alliance
The Snyder House at Cottell Park
5847 Irwin-Simpson Road
Mason, Oh 45040


Saturday, September 12, 2015 from 10:00 AM to 5:00 PM (EDT)
Add to my calendar