Description
Burgundy: People with a Passion for Wine - A North American Premiere.
Join us for a wine tasting and discussion after the film led by Françoise GROSBOIS, who is visiting from Paris. She grew up in Burgundy near Vézelay:
Francois has been the CEO of small companies in FRANCE. She enjoys cinema, travelling, literature, arts, gastronomy & wine!
The film explores the vitality and joie de vivre lifestyle of the local people against the backdrop of the region's oldest, traditional wine celebratory events of the annual Trois Glorieuses, including a rare, intimate view of the renowned Christie's Hospices de Beaune wine auction; La Paulée de Meursault the exclusive wine tasting luncheon with some 700 winemakers; the wine brotherhood gathering at the prestigious Château de Santenay; and in-depth comments by local wine experts and Michelin-starred chefs.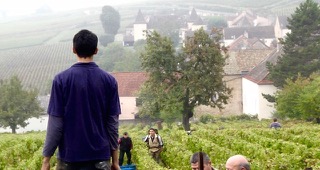 The harvest in beautiful Santenay
La Paulée de Meursault, the exclusive luncheon with some 800 winemakers
Through a colorful mosaic of stories, the documentary features winemaking, the Burgundy harvest, pre-auction tasting of young wines at the cellars of the Hospices de Beaune, tasting out of the barrel, the unique terroir of the Côte d'Or, the difference between gourmand and gourmet, Burgundian hospitality, truffle hunting with dogs, expert wine tasting, a half-marathon through the hilly vineyards and quaint villages, meet a vigneron, pairing Burgundy wine and food, as wll as barrel making by the world's most famous wine barrel producer (Tonnellerie François Frère)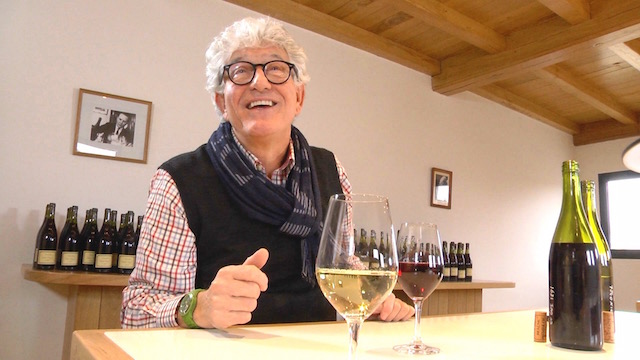 Expert wine tasting with Maison Louis Jadot head winemaker Jacques Lardière (retired)