Sept 23: SOCIAL EVENT & ANNUAL BOOK SALE & FILM

Friday, September 23, 2011 from 6:30 PM to 9:30 PM (EDT)
Event Details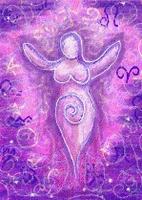 Friday, September 23, 2011
7:00 pm – 9:30 pm; Sign-in 6:30 pm
All Saints Episcopal Church, Ft. Lauderdale

Film featuring Marion Woodman, Jungian Analyst,
The Feminine & Addiction, at 7:30pm
FREE Admission and Refreshments—RSVPs appreciated. Please RSVP/Register Above

SOCIAL EVENT & ANNUAL BOOK SALE & FILM
Presented by the CJSSF Board and Friends
Please join us as we kick off our new season with an evening of conversation, food, and drinks—all FREE!—plus amazing bargains. Build your library with a new and classic Jungian and other psychology works, along with donated books at low, low prices.
The DVD presentation of a poignant and intensely personal interview with world renown Jungian Analyst Marion Woodman on her struggle with her own addiction (anorexia) will serve as a prelude to our November 19 & 20 workshop on
"The War of the Gods in Addiction, C.G. Jung, Alcoholics Anonymous and Archetypal Evil"
with acclaimed author David E. Schoen. Ms. Woodman discusses the relationship between the feminine and addiction in general, two subjects that have been foremost in her mind throughout her professional career. Ms. Woodman suggests that we turn to addictions out of a subconscious yearning for what is lacking in our lives—whether that be joy, love, or nurturing—or in response to an unhealed childhood trauma. In her view, it is only through the embrace of the positive feminine archetypal presence in our lives that we can find our way out of the addiction and into a more balanced life. Ms Woodman applies her healing principles to all manner of addictions, including food, alcohol, work, and the striving for perfection.  She touches on the archetypal powers of the negative mother, the positive masculine, the unravished bride, the body, and connecting to the feminine through dream imagery. She also offers her vision of what the feminine looks and feels like in a society where it is often repressed. "In a culture where everything is noise and speed and banging around, you can hardly recognize when it's there."
This DVD was filmed in February, 2009, at the Pacifica Graduate Institute. It represents a major new glimpse into the Woodman perspective, bringing
together the personal and the professional lives of one of our most cherished and influential thinkers, both within the Jungian community and beyond.
Marion Woodman
is a Zurich-trained Jungian Analyst, a Canadian mythopoetic author and women's movement leader, and one of the most widely read authors in analytical and feminine psychology. She is an international lecturer and poet, focusing on the relation between psyche and soma. She is also the author or co-author of numerous well-known books including
The Owl Was a Baker's Daughter: Obesity, Anorexia Nervosa, and the Repressed Feminine, The Pregnant Virgin: A Process of Psychological Transformation, The Ravaged Bridegroom: Masculinity in Women, Leaving My Father's House: A Journey to Conscious Femininity, and Dancing in the Flames: The Dark Goddess in the Transformation of Consciousness.
Reminder: If you would like to donate books for the Book Sale, please bring you books with you or email us at
info@jungcentersouthflorida.org
or call the Center Message phone at
954-525-4682
.  As a marketing and networking opportunity for professionals, we will have a table for you to display your business cards and brochures about services and workshops.  We look forward to seeing you there. 
Please RSVP/Register Above.
Directions to All Saint's Episcopal Church-333 Tarpon Drive, Ft. Lauderdale, FL 33301
:
Take I-95 to Broward Blvd. (Exit 27)  East to Right on Andrews Ave., to Left on Las Olas Blvd. (go past the Riverside Hotel for 4 blocks) and turn Right on 333 Tarpon Drive.  The Social Event/Book Sale & Woodman film will be in the Chapel on the far Eastern end of the property. There is plenty of FREE parking in front and back.
When & Where

All Saint's Episcopal Church
333 Tarpon Drive
Fort Lauderdale, FL 33301


Friday, September 23, 2011 from 6:30 PM to 9:30 PM (EDT)
Add to my calendar
Organizer
Center for Jungian Studies of South Florida
The Center for Jungian Studies of South Florida, Inc. is a non-profit educational association that serves licensed mental health professionals and the greater community by fostering the study of the psychology of Carl G. Jung. The Center presents educational services including lectures, seminars, discussions and workshops to address the psychological, social and spiritual issues of our time while providing a forum for personal reflection and development. For more information: Call the Center's Message Phone:954-525-4682 http://www.jungcentersouthflorida.org
Sept 23: SOCIAL EVENT & ANNUAL BOOK SALE & FILM