Description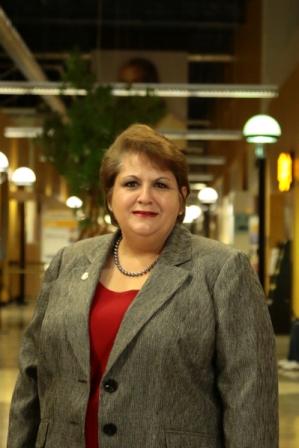 We are pleased to announce that the Guest Speaker for our September 13, 2016 BiMonthly Breakfast event will be Dr. Madeline Burillo, President of Houston CommunityCollege (HCC) Southwest.
Dr. Burillo will provide an update on the new Houston Community College campus being built in our area, the Brays Oaks Center. Also, the discussion will include information about the HCC Digital and Information Technology (DIT) Center of Excellence, presented by Doug Rowlett, Dean of Instruction, HCC Southwest.
Dr. Madeline Burillo oversees all operations at HCC's Southwest campuses and is tasked with making HCC the most highly regarded community college in the Houston area by ensuring students get a quality education, designing state-of-the art labs and curriculum, establishing consistency and developing community partnerships.

Dr. Burillo started her career in financial aid and her diligence, passion for student success, and thirst for knowledge propelled her to the top of the education field. During her 32 years in education, she's taught and has also held multiple administrative positions. She has been named one of Houston's most influential women by various organizations.
Additionally, we are very pleased to announce that the NEW HISD Superintendent, Richard Carranza, will attend the event to meet our community, and he will make brief comments.
---
---
TUESDAY, Sept 13, 2016 at Houston Baptist University, Morris Cultural Arts Center
Meet and Greet 7:00 AM
Food Service 7:20 AM
Program 7:30 AM (approximate start)
Program Ends 8:45 AM
---
FAQs
What are my parking options for the event? Ample FREE parking is available at Houston Baptist University near the Morris Cultural Arts Center venue.
What is the refund policy? Refunds are not provided. No-Shows who have RSVP'd will be invoiced.
How long does the breakfast event last? Meet and Greet starts at 7 AM. Food Service starts at 7:20 AM. The program starts at about 7:30 AM and ends at about 8:45 AM.
What if I do not reserve a seat in advance? If seats are available, walk-ins will be seated last. The walk-in price is $15 per person.
---
Questions? Contact us at SWHouston2000@gmail.com
Sponsors: Southwest Houston 2000 and Brays Oaks Management District
Host: Houston Baptist University