Sales Have Ended
Registrations are closed
Thanks so much for registering! We look forward to seeing you soon.
Sales Have Ended
Registrations are closed
Thanks so much for registering! We look forward to seeing you soon.
Description
Essay writing shouldn't be intimidating!
It's just a written way to speak one's mind, supported with strong examples. Once kids learn the classic structure, it's fun and confidence-building for them to see their thoughts laid out so well. Of course, knowing that structure will help them do better in school, too! Sure, it's not the only essay form -- but writers must know the basics before they get fancy. And for stressful timed-writing situations, it's a comfortable go-to.
"For a timed writing situation like the GED essay, the five-paragraph model provides a clear method of organization." - the famous Purdue OWL Writing Lab
In Beginning EssayWriting Camp, students will learn the structure of the five-paragraph essay--its importance and parts. We'll work as a class to construct a group essay through the week, learning through discussion and fun, hands-on activities.
Students will gain essential academic information in fun, hands-on ways:
dramatic activities and games that show why certain techniques work

sensory props to stimulate ideas and questions

inspiring examples for emulation

engaging projects that connect concepts with creative power
By these methods, and with in-class practice, students learn:
the structure of the five-paragraph essay - its importance and parts

how to outline and support a strong essay

how to engage the audience from the start

the art of transitions

how to vary syntax with punctuation and conjunctions

how to elevate colloquial language to academic heights

proofreading tips

ways to expand on the five-paragraph essay

and more!
Every student will take home a copy of the collectively written essay--and strong skills and fun memories, too! EssayWriting Camp aligns with these Common Core State Standards.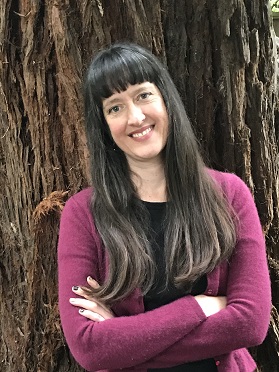 Instructor: Lisa Craddock holds BAs in Literature and Theatre, and a Master of Humanities in Film Studies with a concentration in Rhetoric, or "the art of speaking and writing effectively." Lisa has taught classes in literature, composition, and film for the University of Colorado. Her scholarship, essays, poetry, and plays have appeared in a variety of literary and academic venues. She considers it a privilege to homeschool her own four children, avid fans of LitWits since its beginning. Lisa has led educational events for the homeschool community for several years, helping young readers understand themselves and the world through "living books."
Hours: 9am - 12pm, Monday through Friday
Ages: 8+ (older students who aren't familiar with the five-paragraph structure, or who need more practice at a basic level, are welcome--they won't be the only older kids there!) Our activities are geared to accommodate a range of ages simultaneously.
Cost: The camp cost is $295, which includes all supplies; children bring their own no-nuts snack. There's a $20 discount for each sibling. (If you'd like to be billed via PayPal 30 days prior, enter promo code BILLME.) LitWits Workshops is an approved vendor for Ocean Grove Charter School and Inspire Charter Schools. Charter parents, please enter promo code CHARTER to register, then request a purchase order.

Cancellation Policy: If you cancel at least 30 days before the workshop, you can choose a refund or makeup; within 30 days, you'll get a makeup. (Use promo code MAKEUP to re-register, and please remind us, in the Notes field, which camp you missed.) There are no refunds or makeups for no-shows. We hope that makes sense and seems fair!